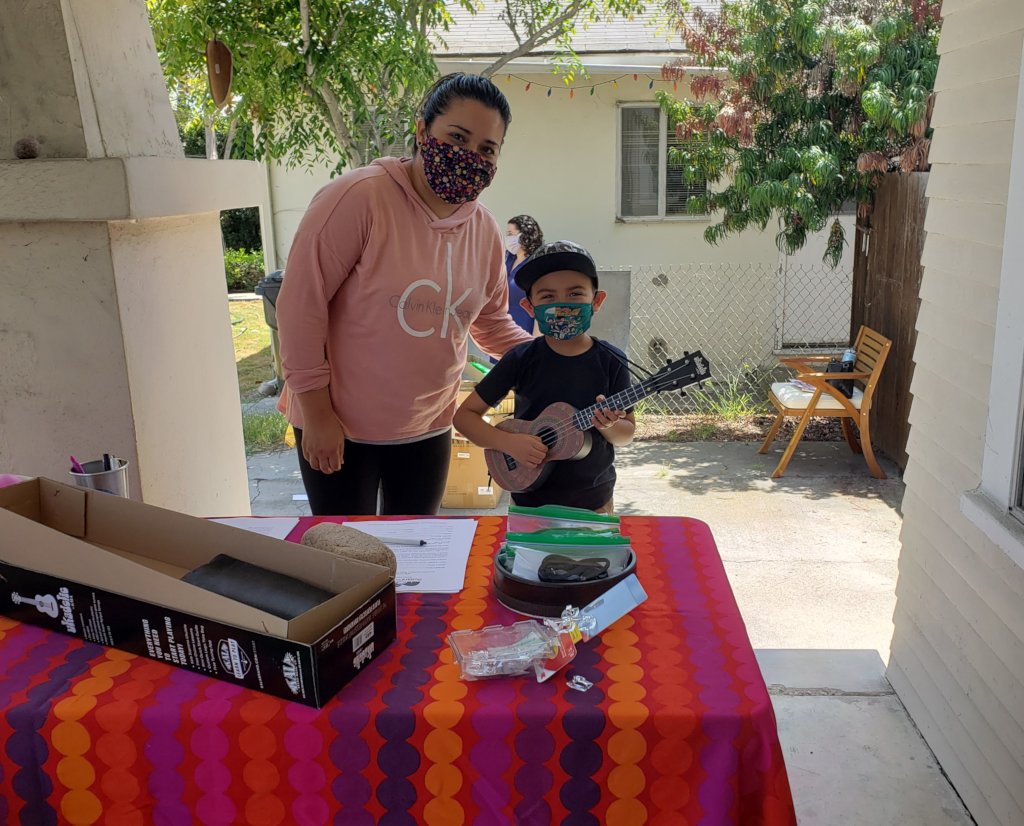 Dear Friends,
Making music for ourselves is a form of self expression, and a way to connect with others, and every child deserves the chance to participate. Every child in a GITC program whose life opens up to music gets a key to creating their own happiness.
Your donations have helped us grow our capacity to serve more students in need and train teachers from all around the U.S. online during the pandemic! Because of your support we have been able to get ukuleles into small hands by providing safe porch instrument provisions for kids in our highly engaged classrooms. We call these Safe Porch Pick-Ups. Thank you for helping to make this possible! This is allowing us to continue the positive impact we are making for teachers and students through our new online programs. It was even covered by our friends at CBS 8 - San Diego News Morning Extra, who recently featured Ms. Gingerlily and, representing their classmates, two of her 2nd grade students who wrote new verses to Bobby McFerrin's "Don't Worry, Be Happy". They talked about healing and staying positive by playing music while sheltering at home.
Also, the impact on teachers from the work you are supporting cannot be overstated. We are immensely grateful to you. Teachers have openly shared that this work has helped them to overcome the initial fears many felt as first time adult music makers. Through their participation they feel they have developed greater grit and are now experiencing success, and this is having a profound effect on their students! Your support of our work has empowered them to build more creative online learning environments and classroom communities filled with authenticity, trust, care and interdependence. These important qualities are helping teachers carry their students through COVID-19. We thank you for your blessings and gifts to do this work.
Your ongoing support is so important to help us continue to make an impact. Please consider contributing to our Keep Music Alive Online GlobalGiving Project. Thank you! https://www.globalgiving.org/microprojects/keep-music-alive-online/
We deeply appreciate your generosity and care for children. With your ongoing participation, we will continue to make a huge impact this school year, together. We look forward to creating more opportunities for you to be able to improve children's ability to learn enthusiastically and to make music at school.
With heartfelt appreciation,
Jess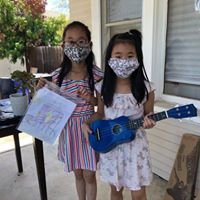 Links: