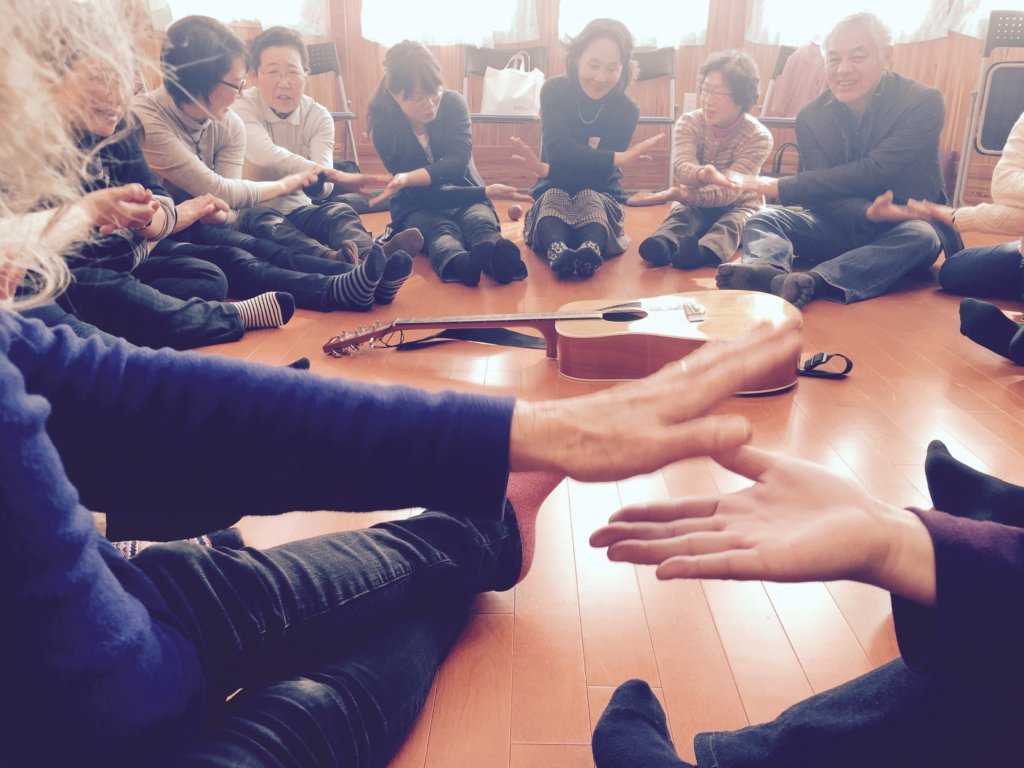 On August 15th, 2016, Japan braved another earthquake- this time of 5.6 magnitude. Although no damage has been reported, it serves as a reminder of the lives changed in past earthquakes. Beginning with donations right after the 2011 earthquake and tsunami to the present, your donations to the Japan Earthquake and Tsunami Relief Fund have supported those impacted every step of the way. Donors like you have provided more than $9 million worth of healing in the region!
As one community therapist said in a report written by Japan IsraAID Support Program, "Just yesterday, she [a patient] finally started to talk about that day - after almost 5 years." Today, we want to share the important work of four nonprofits committed to mental healing. Thank you for standing by them!
Japan IsraAID Support Program's mission is to build a capacity for trauma-care, PTSD prevention, coping and resilience in Japan by using foreign and local knowledge and methods. Their most recent report shared that, "in the past 4 years, more than 3,500 Japanese survivors, disaster supporters, and mental health professional have participated in HJ trainings." Just between March and June 2016, Healing Japan worked with 72 clients and survivors.
Association for Aid and Relief, Japan (AAR Japan)'s project aims to encourage the evacuees to take new steps forward, foster community bonds and develop social networks through activities that can help improve their physical and psychological conditions. This past March they visited a community still in temporary housing in Ofunato City to give them muscle relieving massages!
This year Japan Emergency NGO focused one of their programs on the mental recovery of survivors. In a recent project report they said, "psycho-social of the recovery tends to be missed compared with the infrastructure because of its difficulty to be found out." Today they are partnering with communities to support them as they live through hope.
On the Road, an organization with the goal to promote to exchange people all over Japan by offering lodging facilities and community space in Long Beach House that we has built- is focusing on mental care of an earthquake victims. Throughout the past few months they have improved their beach house and held many community events.
Japan continues to recover after the 2011 earthquake and tsunami and most recent earthquakes, and mental healing remains a large need. Your donations not only go to support psychological healing but also to our nonprofit partners supporting education, rebuilding infrastructure, and restoring farming lands. Thank you for your generosity and steadfast support!