Project Report

| Nov 10, 2023
An update on your donation to the Israel-Palestine Crisis Relief Fund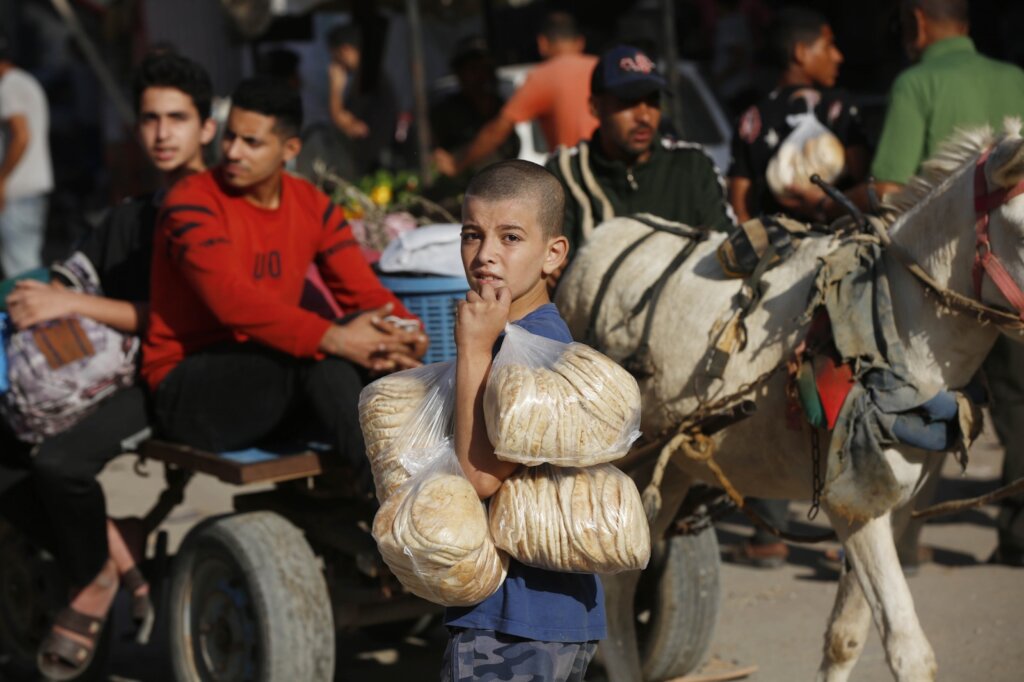 We are immensely grateful for your donation to the GlobalGiving Israel-Palestine Crisis Relief Fund. Your support demonstrates that it's possible to elevate our common humanity and meet humanitarian needs amid a crisis shrouded in complexity.
With your donation, GlobalGiving is making seven emergency grants to vetted, community-led nonprofit organizations whose courageous and hard-working teams are making a difference on the ground. One community leader shared that:
"Our UNRWA colleagues are working continuously to support the now 730,000 people sheltering in our schools and other facilities." - Jason Terry, UNRWA USA
Below is a brief description of relief activities you're supporting:
Egyptian Food Bank is delivering food and water to affected families in Gaza. It coordinated the largest relief caravan in its history, consisting of 120 trucks under the umbrella of the National Alliance for People's Development. This aimed to provide food and water to more than 150,000 families in Gaza. They're also providing daily hot meals and medical kits to hospitals in the border region between Egypt and Gaza.
IsraAID is working closely with displaced communities in evacuation centers and virtually. Its trained specialists and partners manage child and parent spaces and create safe, supportive learning environments for trauma-affected children. IsraAID teams are also providing food, psychosocial support, and protective spaces for Bedouin and asylum-seeking communities.
As this crisis crosses the one-month mark this week, your generosity brings hope to communities across Israel and Palestine. A complete list of nonprofits receiving a grant from the Israel-Palestine Crisis Relief Fund can be found at the end of this report.
As humanitarian needs grow and evolve, the GlobalGiving team will keep you updated about your continued impact on communities affected by this crisis.
With gratitude,
Sandrina + the GlobalGiving Team
Nonprofit Partners Receiving Grants:
ASHTAR for Theatre Productions and Training

Middle East Children's Alliance (MECA)

Union of Relief & Development Associations (URDA)