Project Report

| Jan 8, 2023
New Water Storage at Paulus Sisilia School
Happy New Year! We are truly grateful for the support you have given us this past year in helping us to rebuild more schools in East Nusa Tenggara. Every cent you donated, we have used to support schools in need. These schools provide a safe learning environment that can give a positive impact to students and communities.
Let's take a look at one of the schools we rebuilt on the island of Timor: Paulus Sisilia Pre-School, Malacca, NTT.
The Adequate Water Storage
Paulus Sisilia Pre-school was established in 2017 in Manumuti Brubit, Naimana Village, Malaka District. Without any school building, the learning activities were held in one of the teacher's houses. In 2021, Happy Hearts Indonesia rebuilt Paulus Sisilia Pre-school with one classroom equipped with furniture, educational toys, outdoor playgrounds, a toilet, and a handwashing station. Every school we rebuild is provided with hygiene training (WASH) to promote clean and healthy living in the school environment.
The community and the chief of Naimana Village worked together to drill wells and build water tank facilities to enhance sanitary standards in school. Whereas there was previously very limited access to water, these facilities have made it easier for schools and communities to obtain clean water and ensure it is constantly available.
Paulus Sisilia Pre-school now has a proper water tank. Children and school members have access to clean water and basic toilet facilities. Good hygiene practice is important in every stage of life, but good cleanliness habits start from early childhood.
Thank you for being part of these children's journey! Your generosity has impacted lives in ways you can't imagine!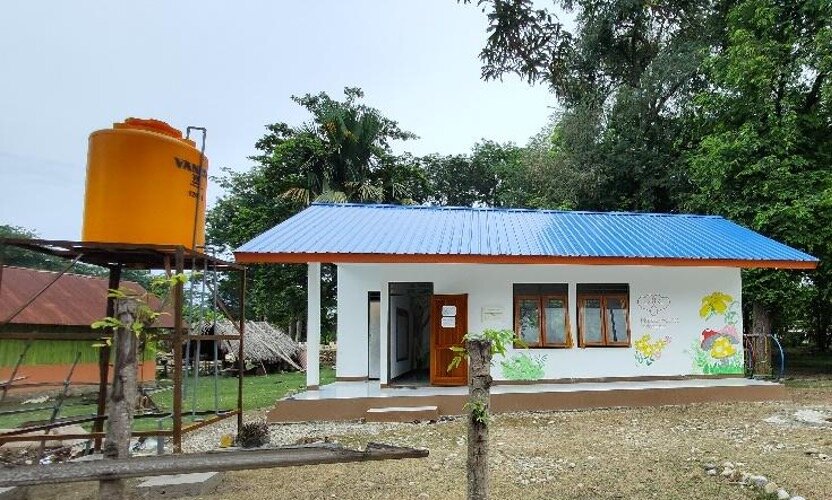 Links: