Project Report

| May 25, 2022
Nutrional Food Program in Ligouri Kindergarten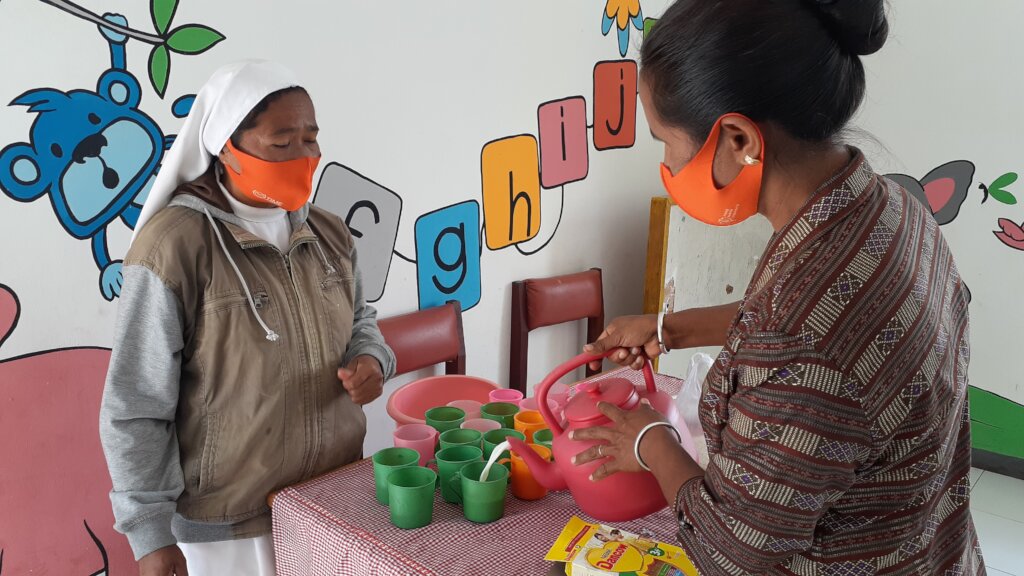 Ligouri Kindergarten started to provide early childhood education in Desa Kalembu Weri in 1987. Unfortunately, in 2011, the building was severely damaged. For the last several years, this school has been conducting its learning activities at a health facility owned by a church in the area. Even though there aren't many resources or facilities, all teachers and students participate in daily classroom activities.
Through your generous support, in 2019 Ligouri Kindergarten was rebuilt. Ideally, the school should have support facilities like a teacher's office, a kitchen, cleaning facilities, and other support facilities. Why is it vital to have facilities at school? because providing support facilities can have an impact on the accreditation school process. And why is accreditation important? Because the accreditation results are an indicator of quality and a reference in making decisions for various needs, including quality improvement in the future for schools.
In Progress of Rebuilding Kitchen
In order to meet these needs, Ligouri Kindergarten now succeeded in coordinating with parents through the School Committee in the implementation of the construction of a kitchen room for the Nutritional Food Program. The school has a strong relationship between families and community organizations, which has the most significant impact on students and the values that parents have toward education. The school and the parents of the students worked together on various things, such as building materials, food during construction, and carpentry, which was done by the parents.
The progress of the kitchen structure will feature both permanent and semi-permanent components in the future. The foundation is still being built, and the ground is still leveled. When the building is finished, Ligouri Kindergarten will have a proper kitchen to prepare the Nutritional Food Program, which will also contribute value to the school accreditation process.
Nutritional Food Program
Food for the Nutritional Food Program has been prepared in the parents' homes, which are on average 1 kilometer away, or in a Catholic foundation's office, roughly 500 meters away. Every three times a week at 09.30, Nutritional Food Program is distributed. Several parents assisted the teachers in preparing and distributing lunch in the classroom. Students will be permitted to eat if they have completed the required handwashing and prayer.
The diversity of menus supplied must include the nutritional ingredients required for early childhood development and the physical growth of the kids. Fruit, vegetables, milk, high-protein foods (fish, chicken), cakes produced by students' parents, and various porridges will always be supplied to children. The rice or high-carbohydrate menu items will not be supplied to kids frequently because it is an additional food.
It's not only the school that will get accredited, but the children will also get more nutritious food. In this way, Ligouri Kindergarten will be an example for other schools. Thanks for your continued support #iamchange campaign and for making this happen.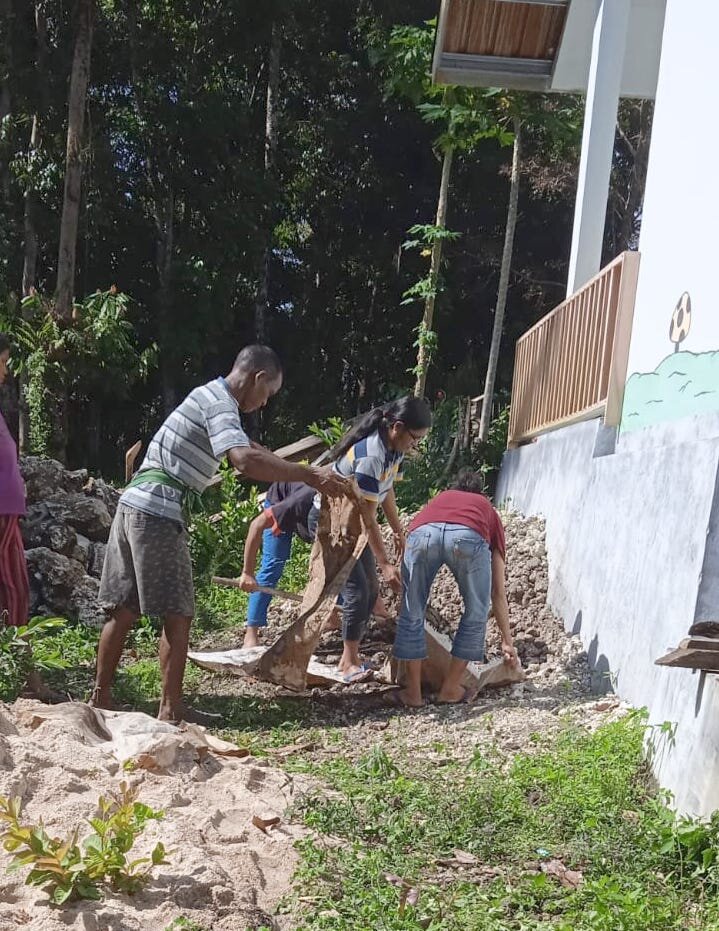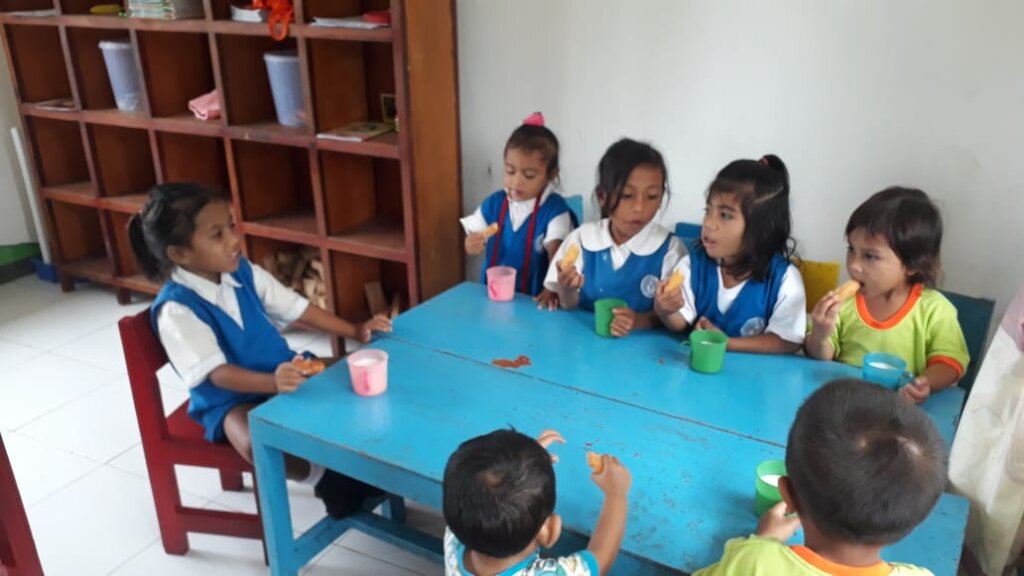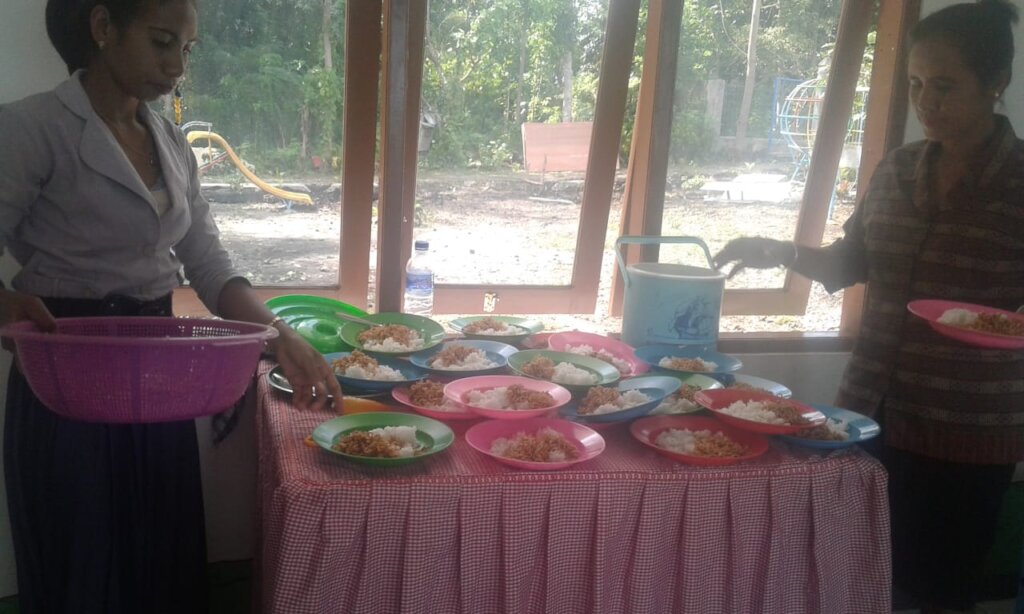 Links: