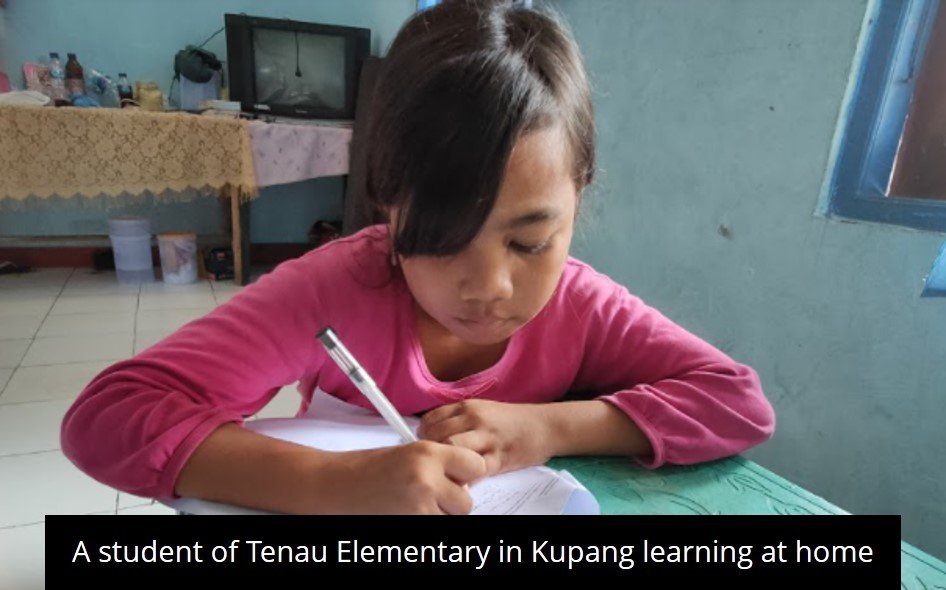 More than a year into the pandemic, while schools in urban areas are struggling on how to get students motivated in their Zoom classes, schools in East Nusa Tenggara are struggling with basic things that we sometimes take for granted. Mr. Joni, Principal of Tenau Public Elementary School in Kupang said, "Many teachers here don't even have handphones. Some parents have handphones but their children don't know how to use them."
Even with the lack of technology, Tenau Elementary continues to conduct distance learning or Pembelajaran Jarak Jauh (PJJ) by having meeting points in communities where students live. Since 90% of the students do not have access to online learning, every morning Tenau teachers spread out to the meeting points to teach small groups of students. Homework assignments, tests and exams are conducted in the small group setting.
As vaccinations are rolling out, more and more schools in East Nusa Tenggara are reopening. Students are getting temperature checks at the door and full classrooms are divided into 2 shifts to keep a safe distance. Mr. Joni sees a silver lining in the midst of all this, in which his students are now more independent as they realize that learning doesn't stop in school and they can learn from anywhere.
8 Schools Rebuilt Year to Date
Heavy rainfall and thunderstorms as well as Cyclone Seroja that struck East Indonesia hampered our school construction projects in the area for the first few months of 2021. We restarted our projects on the islands of Sumba, Flores and Timor as soon as weather conditions allowed in April.
This year to date we completed reconstruction of 8 schools in East Nusa Tenggara while 4 more schools and 1 library are in progress. In total we have rebuilt 82 schools in the province. Thank you for your continuous support! Together we can rebuild 200 schools and provide better quality of education for children in East Nusa Tenggara.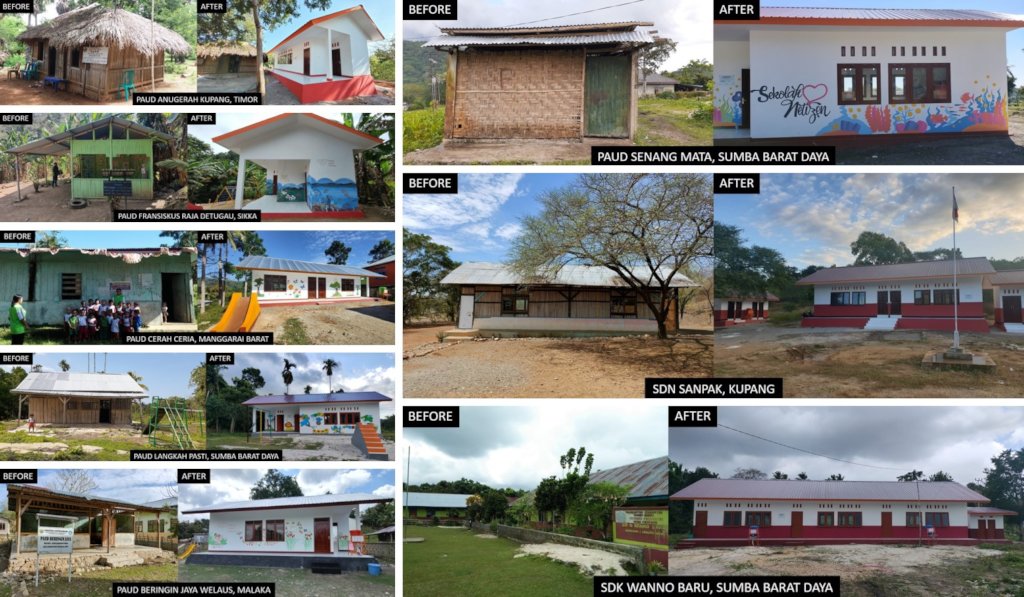 Links: