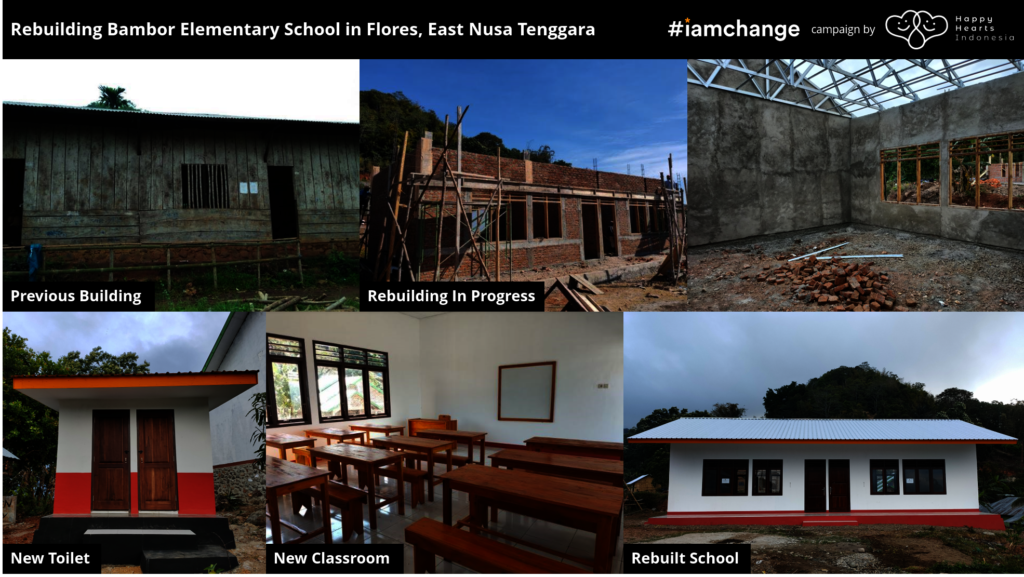 Through your generous support, we fully funded and recently completed the reconstruction of a school building for SDN Bambor in Flores, East Nusa Tenggara, Indonesia.
SDN Bambor or Bambor Elementary School is a public school with 100 students located in Watu Wangka Village, West Manggarai District on the island of Flores in East Nusa Tenggara, Indonesia. The school did not have proper classrooms for learning. The walls were made out of bamboo that leaked during rainy season. The school was also lacking adequate furniture and sanitary facilities.
We started rebuilding Bambor Elementary School in early July, which was delayed due to the COVID-19 pandemic. However, enthusiasm from the community helped accelerate the rebuilding process and it was completed at the end of August. The new school building now has 2 proper classrooms, equipped with furniture, 2 toilets, as well as educational tools. For the next 5 years, teachers, students and community members will also receive training including water, sanitation and hygiene, disaster risk reduction and school management.
In addition to Bambor Elementary School, we also completed 4 more school rebuilding in East Nusa Tenggara for a total of 68 rebuilt schools in the province.
Some schools in East Nusa Tenggara were reopened and then reclosed for safety reasons. It's now a good time to rebuild more schools so children will be able to learn in a proper school building when they return. Thank you for your support!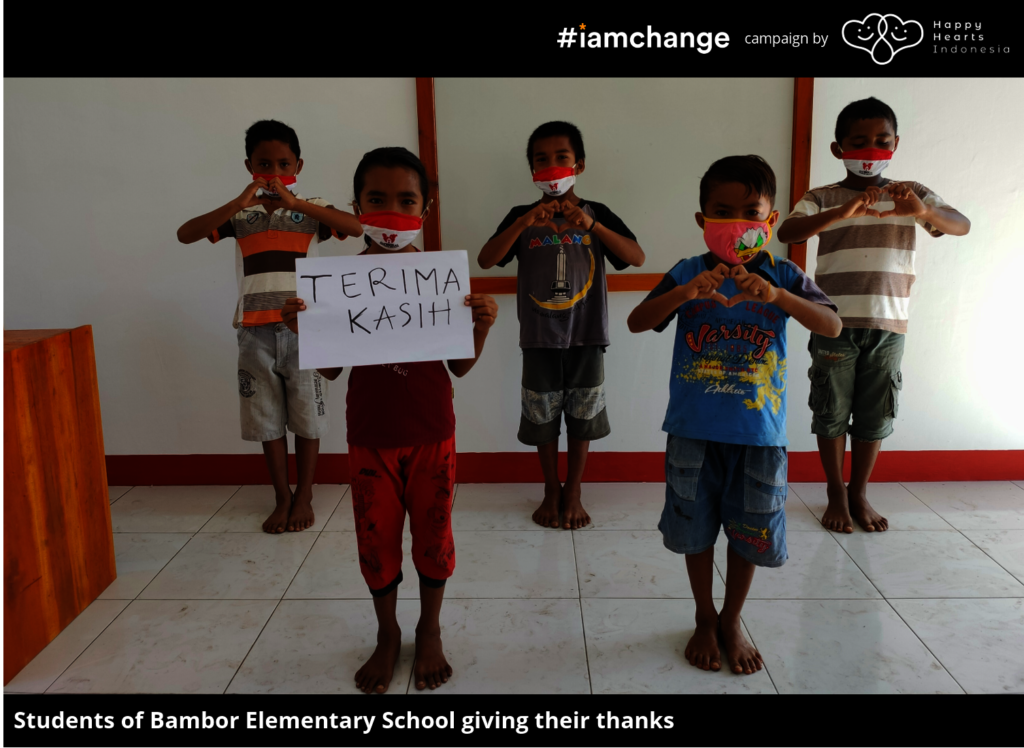 Links: