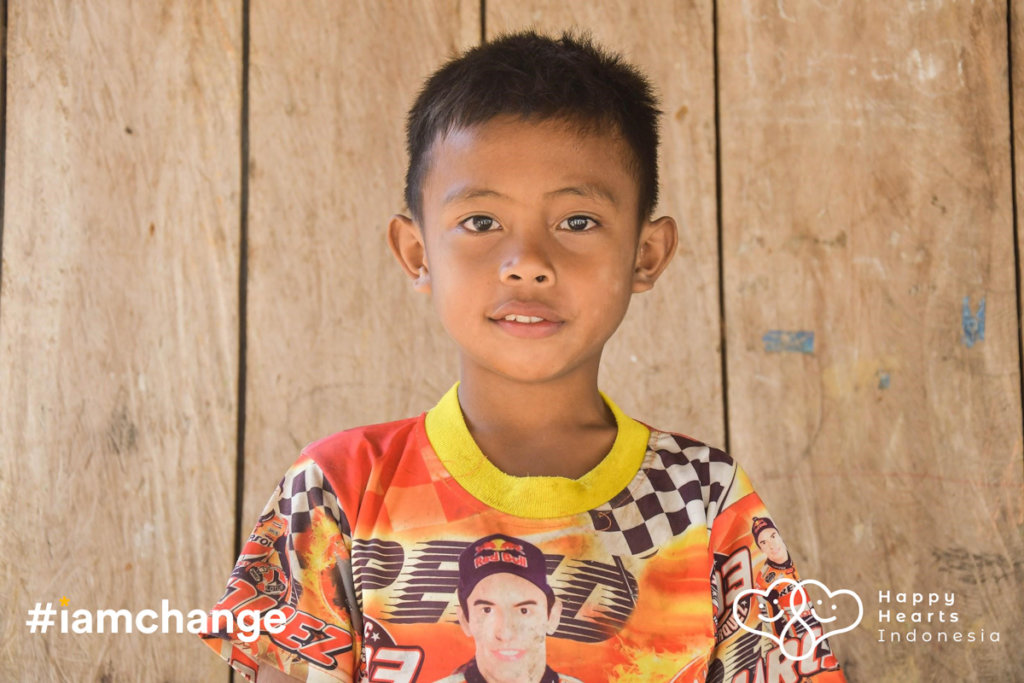 Setting a Path of Change Out of Poverty
In September we visited schools that have been rebuilt in West Sumba regency in the province of East Nusa Tenggara. One of the seven schools rebuilt is PAUD (abbreviation for Early Childhood Education) Palu Boga. We decided to check in on Maikel, one of the students at the preschool whom we met in 2017, back when we were solidifying our plans to focus rebuilding efforts in the province.
Not far from the school, we saw a humble Sumbanese stilt house where Maikel and his family lived. Maikel was on the way home from school and his father welcomed us warmly into their home, "He just moved up to third grade. He will be home soon." Shortly after, Maikel walked into the courtyard of the house. Smiling faintly, he greeted us Selamat Siang – meaning good afternoon – while we were sitting on the porch of the house with his father, grandmother, and two younger siblings.
It was great to see Maikel in his red and white, a typical uniform worn by elementary school students in Indonesia. We remembered Maikel as the five-year-old little boy in a preschool uniform, which was more than two years ago. Today, Maikel stood tall at the age of eight. He timidly kissed the hands of everyone on the porch - a form of respect to the elders - and then kissed his sister's forehead before removing his backpack and joining us.
After changing clothes and finishing lunch, Maikel took out a book and slowly read a poem he found on a page. There were times when he stopped and seemed to second guess himself in pronouncing certain words, but he would then proceed with a little nudge from his father.
In West Sumba, where 14% of male above 10 years old could not read and write, Maikel's reading and writing ability at his age made us full of hope. We could see that changes were taking place and hope was being restored for the next generation of East Nusa Tenggara.
We asked Maikel on his impression of elementary school, to which he replied that he liked it very much, especially the subjects of Mathematics and Indonesian Language. Ms. Lusia, a teacher from PAUD Palu Boga, who accompanied us that afternoon said, "Teachers from elementary schools told us that our graduates showed great adaptability. They are more familiar with letters, numbers, colors and shapes compared to children from other preschools." She also iterated that graduates of PAUD Palu Boga were more socially developed because they were used to interacting with teachers and peers and not clinging to their parents, which immensely helped the process of adaptation.
"We are grateful to have a proper preschool close to where we live. Our children learned a lot and the early childhood education prepared them before advancing to elementary school," said Maikel's father.
Maikel set a path of change for his younger siblings. His brother Yohanis, who was also a graduate of PAUD Palu Boga, just entered first grade in the same elementary school. His four-year-old sister had just joined PAUD Palu Boga. His family stayed hopeful that education would lift them out of poverty. That hope was clearly seen in the eyes of his father and grandmother that afternoon as he read the poem. Maikel's dream remained the same as two years ago, which was to become a police officer.
Below is the first verse of the poem that Maikel read.
Aku suka ke sekolah, (I like going to school)
Banyak teman-temanku, (Many are my friends)
Waktu belajar atau main, (During study or play time)
Guru ada dekatku. (A teacher is by my side)
---
Since our last report we completed the rebuilding of 9 schools, making a total of 36 rebuilt schools in East Nusa Tenggara since the start of #iamchange campaign in March 2018. Below are 3 of those 9 schools.
We rely on your support in raising awareness and funds for safe schools in East Nusa Tenggara. Help share our campaign to your family and friends by starting a fundraiser. Thank you!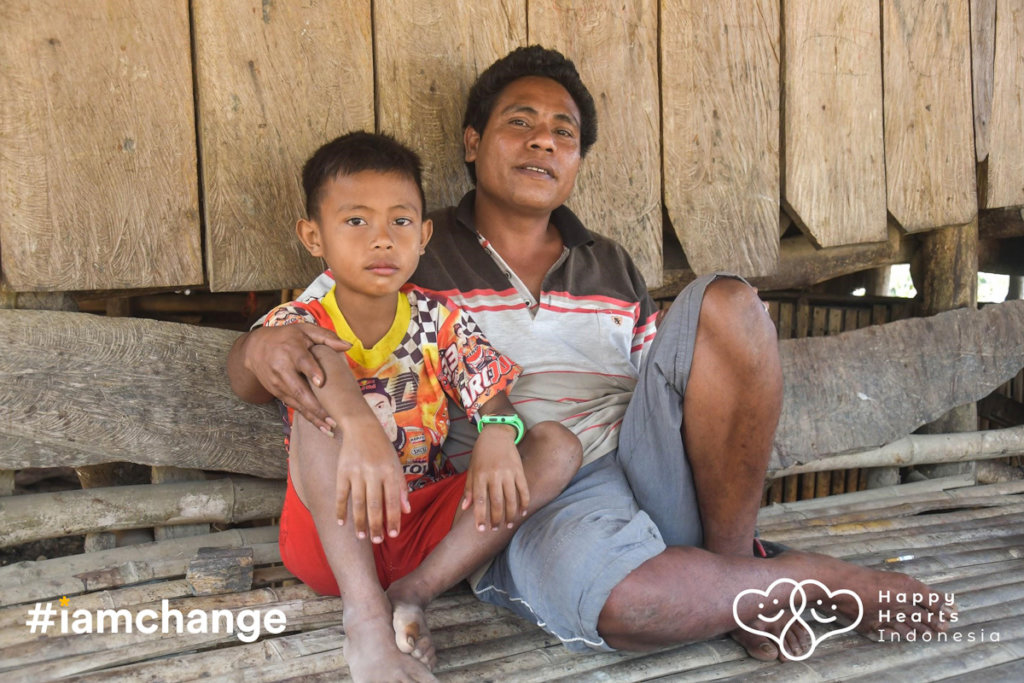 Links: