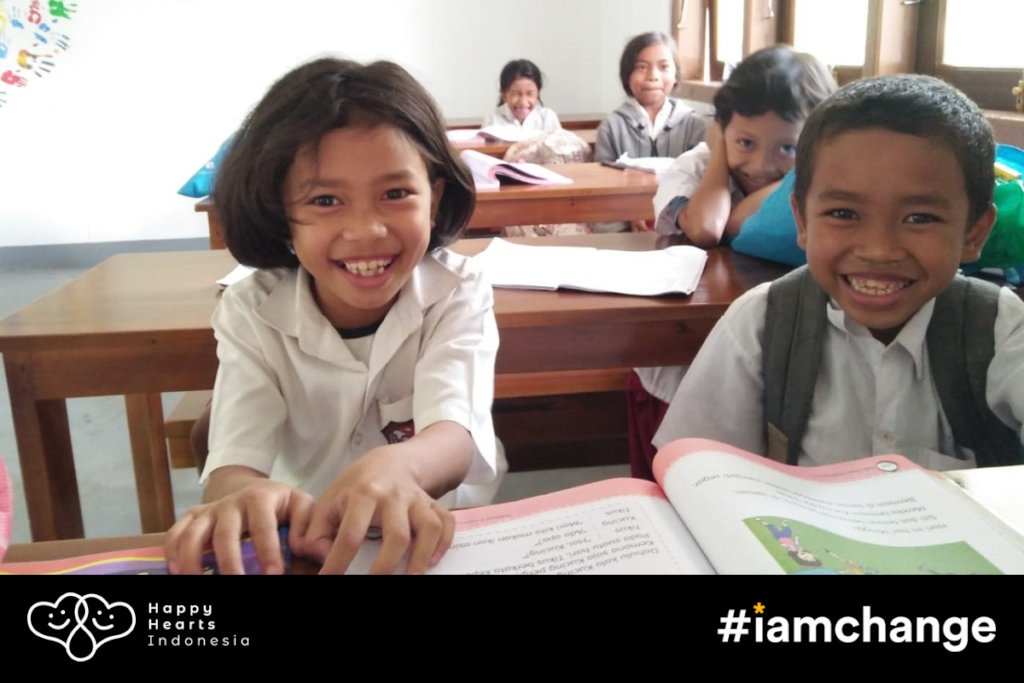 Since our last report, we completed the rebuilding of 6 schools, making the total of 27 schools rebuilt in East Nusa Tenggara. Over 250 schoolchildren are now going to safe schools with proper facilities, thanks to your support!
Two more schools for Sumba and 3 schools for West Timor are currently in progress, including Bakti Luhur Paulus Janssen school for children with disability, which is scheduled to finish in August.
In addition to school rebuilding, we also provided WASH training at additional 7 schools. WASH or Water, Sanitation and Hygiene training is crucial for young children to develop good hygiene practices at school and in their homes.
Promoting Reading Culture in Sumba
The library initiative is part of our community development program that we started last year. It aims to spark reading habit not only in children but also in the communities where the libraries are located.
Access to reading materials, especially in rural Sumba, is very lacking. The community libraries we built and located in 3 different villages are now equipped with donated books for all ages. We see children and adults getting excited with reading; girls in particular make up 60% of the readers. These community libraries are a start in combating illiteracy on the island, which is one of the highest in the country.
We are gearing up to rebuilding more schools in East Nusa Tenggara for the second half of the year. We thank you for your continuous support to our #iamchange campaign.
Thank you!





Links: