Project Report

| Oct 6, 2023
Continuous support for the UA community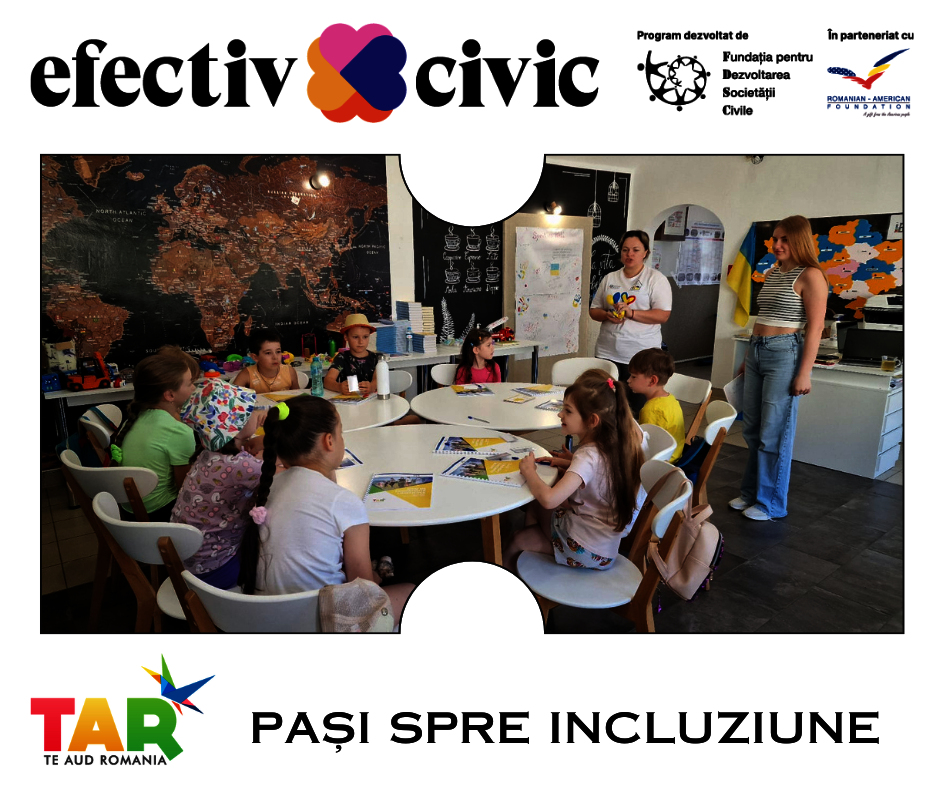 Dear supporter,
As the situation in Ukraine still remains highly uncertain and with a lot of repercussions on the Ukrainian refugees, we continue to dedicate time and effort towards creating integrating opportunities in this arena.
Here's a brief outline of our recent activities with the Ukrainian refugee community in Romania.
The Inclusion and Sports Festival
At the Inclusion and Sports Festival held in mid June, we witnessed an incredible turnout of over 300 enthusiastic children and youth, both Romanian and Ukrainian. Together, they engaged in a diverse range of activities, fostering new friendships and embracing exciting sports ventures.
Once again, we thank all the volunteers, teachers, facilitators, Sorina Varvaroi & Marius Matache, Grida Creative for graphics and photos, the Gura Humorului City Hall, local and regional press for their support.
The Inclusion and Sports Festival was part of the Steps towards Inclusion Project, run by Te Aud Romania Foundation and funded through the Efectiv Civic program, developed by FDSC - the Foundation for Civil Society Development in partnership with RAF - Romanian-American Foundation. A gallery of photos from the event can be seen here.
World Refugee Day
With the help of Beyond Sport, we sent a message to emphasize coaches' vital role in uplifting refugee youth through sports for positive social impact. By harnessing the transformative power of sports, coaches have the unique ability to instill positivity and hope in the lives of these young individuals.
Empowering Ukrainian teens
During the summer, we organized a series of language skills workshops, exploring the Romanian language, exclusively for Ukrainian children aged 6-18. Special thanks to our local partner, ROUA Info HUB, for facilitating these enriching sessions.
Many thanks for your support!
Links: