Project Report

| Aug 11, 2017
Enhanced Bondage in Mashiki-Kamaishi Relations
With the funding of DSIA financed by GlobalGiving donations, Kamaishi Kitchen Car Team (KaKCT) visited the Mashiki Town Earthquake Disaster sites three times in the past year and provided diverse services of delivering free food, becoming a part of event activities, and helping the Kumamoto Kitchen Car Team (KuKCT) to start their kitchen-car businesses. Following the Kamaishi example and KaKCT's advises, KuKCT developed an organization, called Revival Mashiki (RM) in order to generate diverse redevelopment activities. As the final part of KaKCT support, the key members and their families of RM were invited to come to Kamaishi City. They came into Kamaishi at 14:00 on August 5 (Sat.), 2017, and left there around 14:00 on August 6 (Sun.), by driving 3,400 km round trip.
The purposes of the invitation were diverse: (1) to show the seriousness of the East Japan Earthquake and Tsunami Disaster, whose remnants are still there even after six years; (2) to learn about diverse activities developed by Kamaishi City for its recovery and redevelopment; (3) to give the appreciation letter of Mashiki Town Head to the Mayor of Kamaishi City for providing diverse help to Mashiki Town; (4) to participate into the evens of "Kamaishi Yoisa Dance Festival" held in the evening of August 5, which played highly vital roles of keeping the identify of Kamaishi residents and encouraging them to continue to struggle for redevelopment; and (5) finally to give RM visitors, especially their children, a chance to enjoy a relaxed moment in a beach. Although the stay was just an overnight event, it was full of interaction with local people, learning, encouragement, emotionally moving scenes, and enjoyment. This event meant a lot to the leading members of RM and their families.
They stayed overnight in Otsuchi Town, which is a neighboring town to Kamaishi located 12 km away. The Otsuchi Town Hall remains as a heart-breaking remnant of the disaster, since about 40 out of 60 Town Hall staffs, including the Town Head, died because of tsunami. They all moved out of the building, because of broken lights inside the building, trying to work out strategies to cope with the earthquake in large tents set on a parking area. Then, the tsunami came and took away the lives of all administrative staffs above and including the rank of section chief. Only 20 succeeded to go up to the top of the Town Hall Building to stay alive. Consequently, the town became completely paralyzed, delaying its redevelopment. RM members and their children went to pray in front of the statue (Picture 1), and were really surprised at the height of tsunami wave and understood the severity of the disaster.
Right before the "Kamaishi Yoisa Dance Festival," KaKC and KuKC members all gathered at a restaurant, called Becks, which used to operate a kitchen car after the disaster and successfully earned enough money to rent a space in a newly established shopping arcade. There, over soft drinks, they had a chance to hear experiences of its kitchen car operation and also KaKC operations from its administrative staff. Then, they all changed into RM's sweat shirts with the design of Kizuna (bondage), stating "Hand in Hand, One Love-One Heart, Mashiki," and waited for their turn to be on the stage of "Kamaishi Yoisa." Everybody including children went up to the stage, and the representative of RM read the letter from the Town Head of Mashiki-cho to the Kamaishi Mayor (Pictures 2 and 3). It was really an important moment of showing a sense of cooperation and bondage which KaKC has been working hard to develop.
Then, all members joined a team of volunteers from UBS in Tokyo to participate in this dance festival, one of whom was from Mashiki Town and some from foreign countries. Not having time to learn how to dance, RM members including children were dancing freely and really enjoying it. It was quite a heavy exercise of two hours, getting sweaty and hungry (Pictures 4 and 5). Then, back to Becks, everybody enjoyed eating and drinking till late at night, while children went to their hotel after eating.
The next day, all went to another restaurant alongside a beach for breakfast, which is operated by another graduate of the kitchen car operation. Then, they all went to a beach to enjoy swimming and play with beach sand (Pictures 6 and 7). This trip was really memorable for RM members to see Kamaishi and deliver the letter from the Mashiki Town Head to the Kamaishi Mayor and was really enjoyable for children, dancing in Kamaishi Yoisa and swimming in beach. Their visit was even reported the next day in the front page of Kamaishi Newspaper dated August 9, 2017 (Picture 8).
Since the fund to support KuKC is running out, this trip could be the last time that DSIA can offer to help people in Mashiki Town. But at least, DSIA's supports enabled to establish a special organization in Mashiki Town for redevelopment and create a ground for mutual support and help between Mashiki Town and Kamaishi City, especially through kitchen car operations which DSIA has been supporting since 2011 in Kamaishi. DSIA is highly appreciative of GlobalGiving and its donors for enabling DSIA to develop a system of mutual help in disaster recovery and redevelopment. We express our deep gratitude to many who helped us to provide helping hands to many disaster-stricken people in Mashiki Town and Kamaishi City.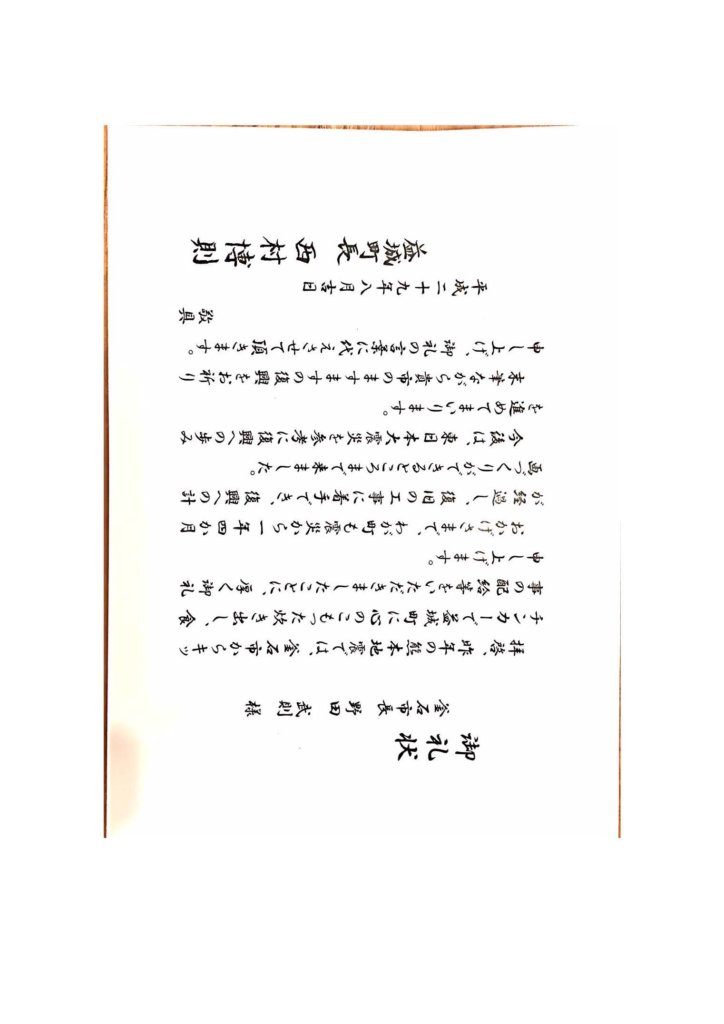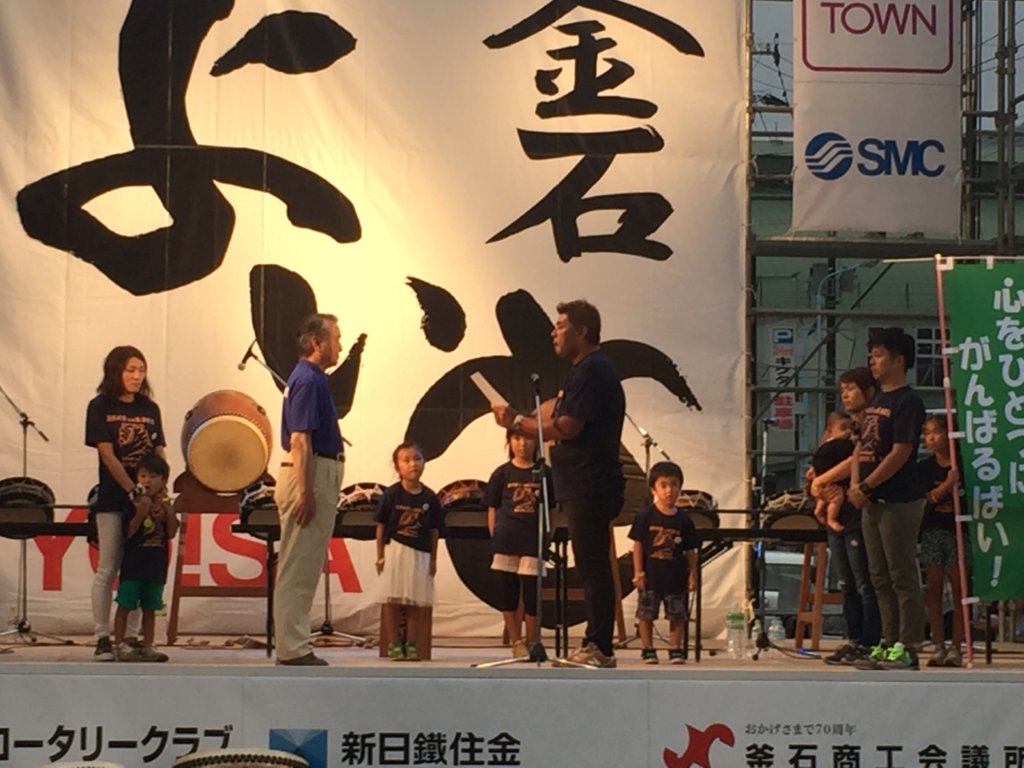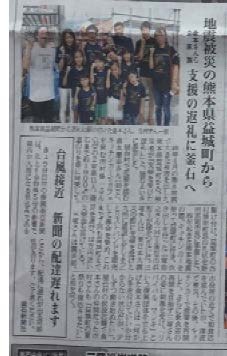 Links: