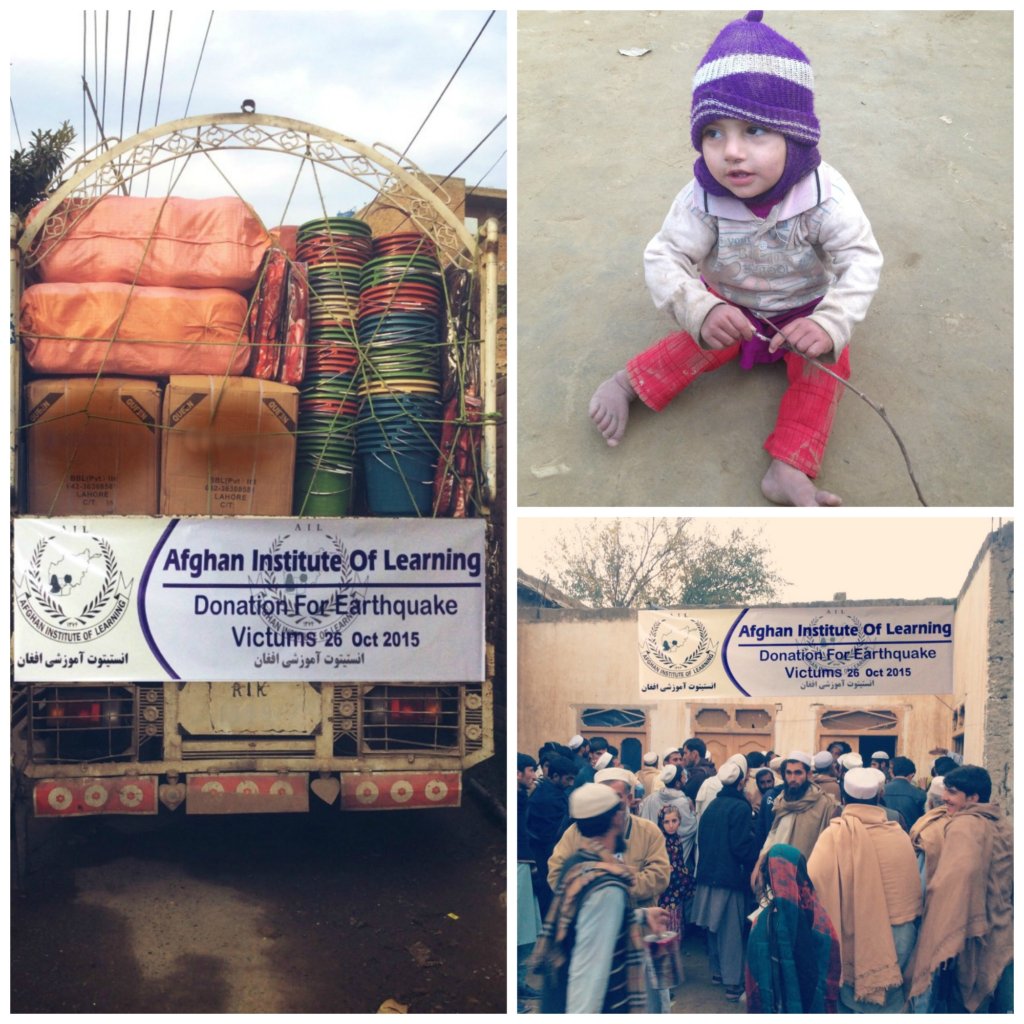 Dear Friends,
October 2015 brought a devastating earthquake to the Hindu Kush mountain area of Afghanistan and affected Pakistan also. Millions of people were affected, thousands wounded, hundreds died. AIL staff in Peshawar immediately went to work purchasing materials and formulating a plan to help people.
Supplies were purchased such as blankets, floor coverings, food packages (rice, cooking oil, beans, lentil dahl, sugar and milk) water coolers, buckets and washbasins. These supplies were enough to aid 1,000 people. The staff identified an area in the Bajaur agency and decided to focus their efforts on a couple of the worst affected villages. The people of the area are poor, illiterate and have many problems. Staff visited the chosen site identified the needy families and gave out numbered cards telling the people they would return with supplies. It took the truck 6 hours to transverse the terrain and reach the remote location. People were overjoyed to see the truck arrive loaded down with supplies. Distribution of the supplies began immediately and took 7 hours.
Here is the story of an 18 month old child. " Her name is Gulbano and she slept inside a room. When the earthquake happened one side of the ceiling fell down over the child, no one knew where the baby was. When the shaking stopped everyone looking for this child and after one and a half hours her grandmother heard her crying under the mud and dirt inside the room. Her parents dug her out and fortunately she is alive as you can see in the picture. She is sweet and innocent, she cannot talk or walk but she smiles and is very cute. She and all the kids in the area were very dirty, hopeless and destitute. They really need help especially because many of the kids were sick.
Thank you for your support of this worthwhile emergency work. You helped buy supplies and rent the truck and driver and pay staff to get the aid to people who needed it the most.
Please read the attached CHI 2015 Newsletter featuring AIL for information on activities last year.
Attachments: