Project Report

| Jan 16, 2020
girl child at care home with over all development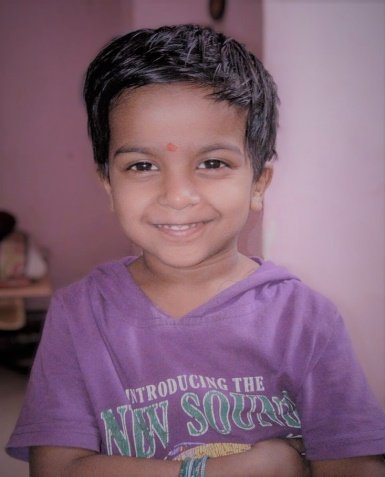 CHILD , Baby girl , PROFILE FORM
SEX Female
RELIGION Hindu
MOTHER'S STATUS (Expired)
FATHER'S STATUS (Expired)
BACKGROUND
The baby girl is currently 4 years old. She is a very vibrant child. Both her parents were reactive Mahi has an elder sibling who is non-reactive. She lost her mother within few months after her birth. Due to a lot of family issues her father was absconding. She and her sibling were been looked after by her father's mother. However unable to make ends meet for the siblings, her grandmother used to take them and beg on their village streets in order to fill their stomachs. This act by her grandmother was informed by their village neighbour to her mother's sister who lives in Mumbai. On hearing this, her aunt then went to the village and brought both the children to her house.
On arriving to Mumbai, her aunt medically tested both the siblings for HIV out of which she was detected as reactive and the other sibling as non-reactive. She was immediately put on ART treatment at the Government Hospital. However her aunt family was willing to look after the non-reactive child but was very unsupportive of allowing her to live with them as she was reactive. Due to this, her aunt faced a lot of harassment from her husband and was even thrown out of the house. Her aunt then came across the ORW of DESIRE Society at the Government Hospital. After understanding the organization and also since she was unable to look after her own family, with a heavy heart her aunt placed her at DESIRE Society so that she could be looked after well with equal opportunities and would also get a chance to move towards a bright future.
DESIRE Society has put her into special care. Diet chart is maintained in order to give boost to their health. The supplementary nutiriton kit is introduced to raise her immunity. Medical checking is routinely done to avoaid any opportunistic infection to happen.
She is a very loving child. After coming to DESIRE Society, she is very happy and also had adjusted well with the other children. She loves singing and also loves to have sweet dishes like gulab jamun, ragulla, kheer, chocolates. She also loves playing with dolls.
FUTURE
DESIRE Society has put her into the private school in the this academic year.