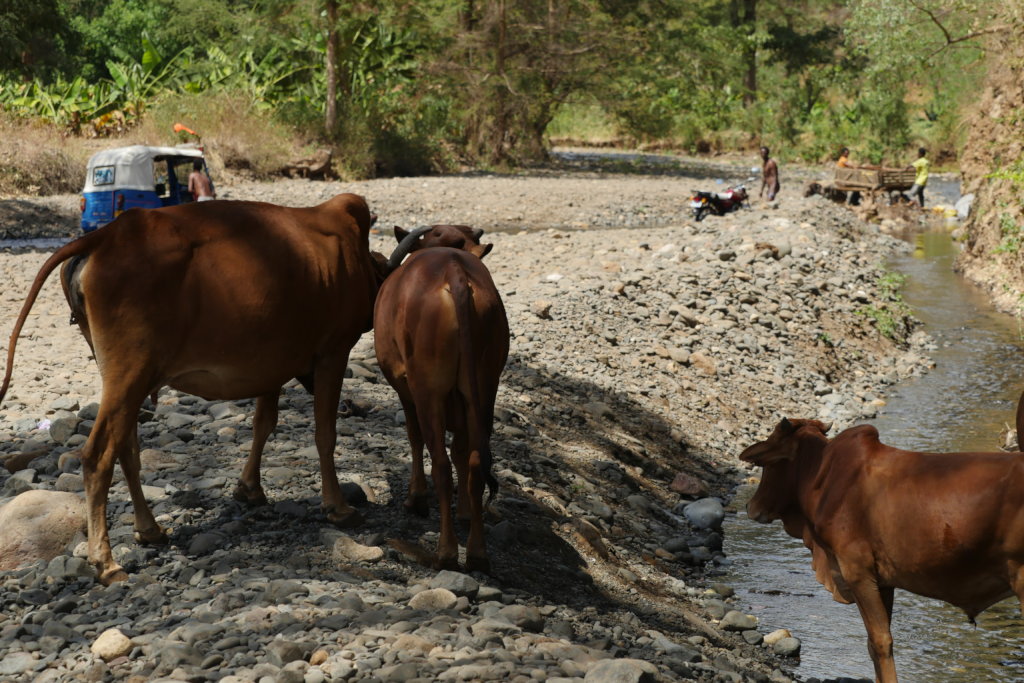 A colleague was in Ethiopia in February, visiting HOPE's field staff and showing an investor in HOPE's work two villages, one with clean water and another that is still waiting. When they arrived in Chano Dorga, village leaders met them as they got out of one of HOPE's vehicles. They had heard the 4x4 coming and were hoping it was good news to tell them that work would soon be starting to build them a source of clean water access, just minutes from their home. Too many of their inhabitants had suffered from waterborne diseases due to drinking contaminated water and they were desperate to work with HOPE to build a gravity-fed system that would cap two springs and fed the protected, clean water via pipes laid the lengthy distance of 14.3 km! They offered their support of local materials and countless hours of labour to HOPE staff, in return for their expertise, training and commitment to bring clean water to their doorsteps. They were desperate!
They then asked my colleague whether he would like to see their current source of their water. He agreed to walk with them the 3-4 hours to the river which local women and girls are currently visiting daily. When they finally arrived, after a long and demanding journey on foot, there were five groups already there. A few men were bathing themselves upstream, while two young women were washing their clothing. There was also a group of cows there, drinking from the river, and generally standing in the water to cool themselves off whilst relieving themselves. Two men had wheeled a cart into the water to clean it after a long journey to the market, while two more men washed their prized motorbike. They scrubbed the mud and oil off, intending to ride the bike further to source medication from the nearest town for their ill family member. All of these groups were using the same source of water, one feeding into the other, ultimately contaminating the water that we were collecting to take back to the village for drinking and cooking.
This was heart-breaking for my colleague. He quickly saw how easy it was for an open source of water to be polluted and also how great the need was to provide safe, clean water to a community that presently is taking a risk every time they drink.
Thank you for supporting HOPE's efforts to bring clean water to these people. Thank you for supporting us in an ambitious project that will change their lives forever. Thank you for sharing hope.