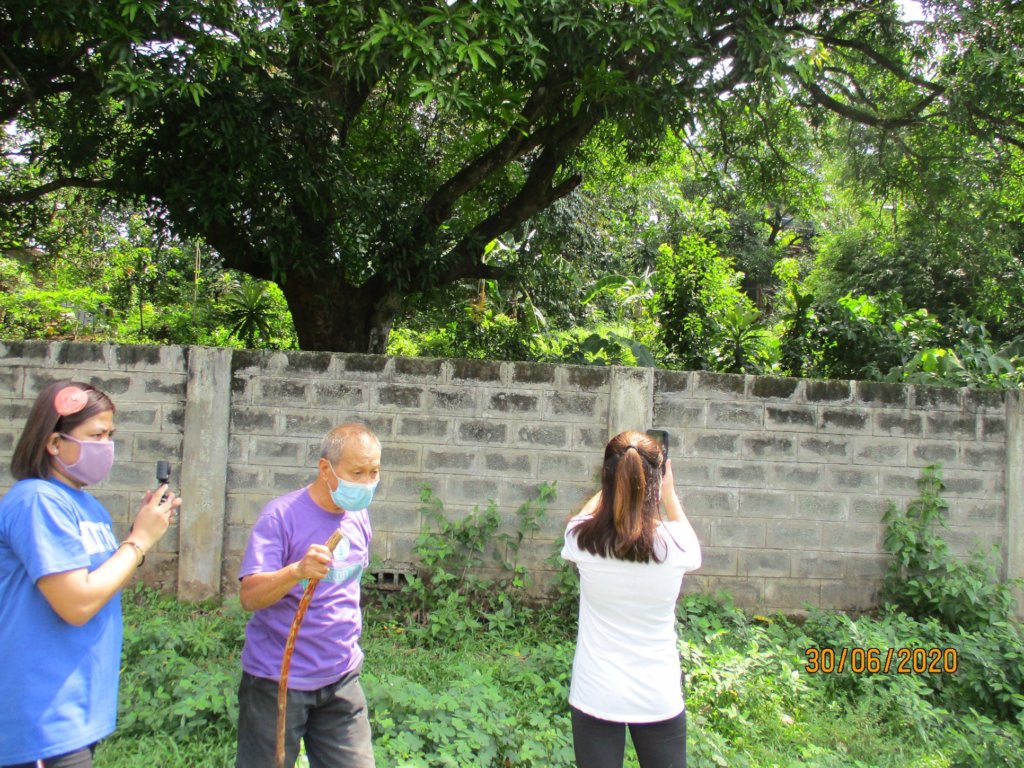 It's been a tough few months in Banaba, both for residents and our amazing local partner Buklod Tao.
Shortly after our last report a "community quarantine" was imposed on Metro Manila and neighbouring San Mateo, the municipality within which Banaba lies. Then, on April 21, this became an "enhanced community quarantine", with much stricter restrictions.
This affected all residents, including Buklod Tao's volunteer rescue boat crews who help their neighbours during floods and other emergencies. Many residents, including these crews work in casual blue-collar jobs and their income stopped as a result.
Initially the local government provided emergency food to help meet basic needs, but this has slowed or stopped as the restrictions have slowly eased again. However, although some residents are able to work again the economy is still weak and the need for help is still present.
Thankfully Banaba itself has reported very few cases of Coronavirus, but the threat of the disease also hasn't gone away, so we're continuing to work with Buklod Tao to provide any and all help we can, especially now the rainy season has returned.
There's also been another challenge to contend with as access to the Banaba Livelihood & Evacuation Centre has also been threatened.
The land on which the Centre sits was purchased back in 2011. This was possible thanks to the help of international and local NGOs following the deadly typhoon Ondoy, known internationally as Ketsana, which struck in 2009. While another local NGO technically owns the land, Buklod Tao have been its stewards from the beginning on the understanding they would eventually become full owners in the future.
While this understanding is not under threat another challenge surrounding access has arisen. The original land deal stipulated that an access road to the Centre, that passes through neighbouring land, would be provided and maintained. This has indeed been the case since purchase, and IDV's own international volunteers helped to fortify this road against erosion back in 2012.
Sadly, despite the original access stipulation, a local development corporation has recently cut the access road off. Buklod Tao's President, Ka Noli, explained:
"After almost ten years, the Realty and Development Corporation has in the last 3 weeks, moved to construct a wall, seven feet high, traversing through its property that cuts across our access road. Thus, the issue is that the easy ingress and egress of Buklod Tao and evacuees seeking shelter has been compromised by the erection of a long, high wall".
This move hasn't gone unchallenged of course. Both Buklod Tao members, and the local NGO who holds the land title, have met with the corporation to remind them of the legal obligation for access. The corporation has since agreed to talk to Buklod Tao and other affected landowners nearby, but the wall has already been built and with the rain now falling heavily every afternoon and evening, there was an urgent need to find alternative access, even if only for the short-term.
Happily, a neighbouring landowner has agreed to provide access via his rooster farm which also borders the Centre. Everyone has been grateful for this but the route was initially crowded with undergrowth and clearing this has taken hard work in the humid climes of Banaba.
While Buklod Tao's members have volunteered to support this task, your kind donations also enabled several local residents to be paid to help out too. This made the work easier and quicker and also provided some much needed employment for people suffering from Covid-19's economic impacts. Thanks so much for making this possible.
As a result, access to the Centre for Buklod Tao, and for evacuees when the floods and typhoons inevitably arise, has been restored. The truck we donated to Buklod Tao after ending our volunteer deployment in Tacloban is also thankfully able to reach the Centre too.
So, while the challenges faced by Banaba in these extraordinary times haven't abated, so far they're being resisted thanks to your incredible support.
We'll keep you posted as our work in Banaba continues, and if you have any questions please don't hesitate to email Andy@IDVolunteers.org. I'd be delighted to hear from you as always.