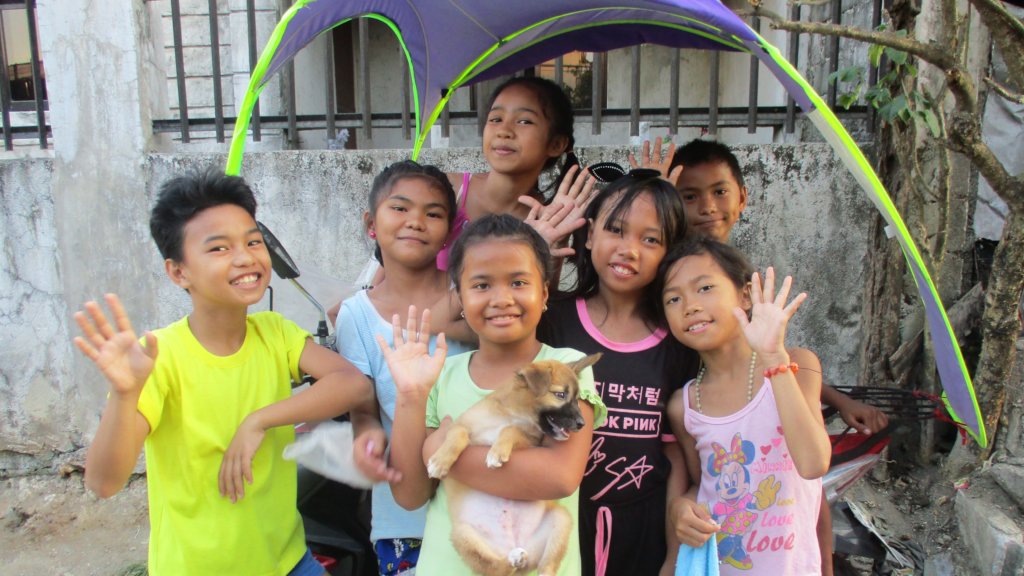 Thanks to your incredible support the Banaba Livelihood and Evacuation Centre has been full of the energy and laughter of young people over the last few months.
Our work in Banaba, just outside of Manila, is all undertaken in partnership with an amazing peoples' organisation called Buklod Tao. It's six hundred-plus members are all local residents who, in 1996, started to join forces to fight for a stronger community that could better resist the many disasters that strike every year.
One of the greatest things about Buklod Tao is that the group is multi-generational. The adults know that protecting their community is a long-term effort and that empowering young people is vital to their work.
So, Buklod Tao has a youth wing called Buklod Ng Kabataan (or BK for short), which means "The Youth Bonding Together", that has been working with Buklod Tao since 2007.
The community of Banaba knows that reducing the risk of disasters is closely linked to protecting the environment, and so a key part of BK's mission has always been to protect mother earth.
Over the years your donations have helped support their work, which has included environmental advocacy and peer education projects. So, when Buklod Tao approached us late last year about engaging and empowering the next generation of future leaders we were keen to help.
So, over the last few months your generosity has helped BK to run regular Saturday activities for up to 65 young people aged 5-14. These activities have all been organised to educate the young people about the importance of protecting the environment and give them an appreciation for interacting with it.
Examples have included the manufacture of organic compost, using this to create "urban container gardens" and simply enjoying nature through hikes and supervised tree climbing. Healthy food and snacks has also been provided to ensure that young people from lower income households haven't gone home hungry.
The activities have been a great success and we ask some of the young people taking part to share their thoughts. John, pictured above in the yellow t-shirt had this to say:
"At BK we learn many things like gardening, recycling and how to make compost. We are always encouraged to wash our hands always, especially before meals. There is always food for breakfast and lunch. We are fetched and brought back home by the multicab of Buklod Tao, and we never go home without learning something".
BK members are also encouraged to share what they've learned through performance and Loren, pictured immediately below, had this to say:
"I learned composting while with BK and I even receive additional food for my good health. We, as a group of BK also went to the office of the EcoWaste Coalition to sing and perform songs about Mother Nature. Thank you!"
We echo Loren's thanks for empowering the next generation, and we hope you'll keep supporting these efforts moving forward. We'll keep you posted as our work in Banaba continues, and if you have any questions please don't hesitate to email Andy@IDVolunteers.org. I'd be delighted to hear from you as always.