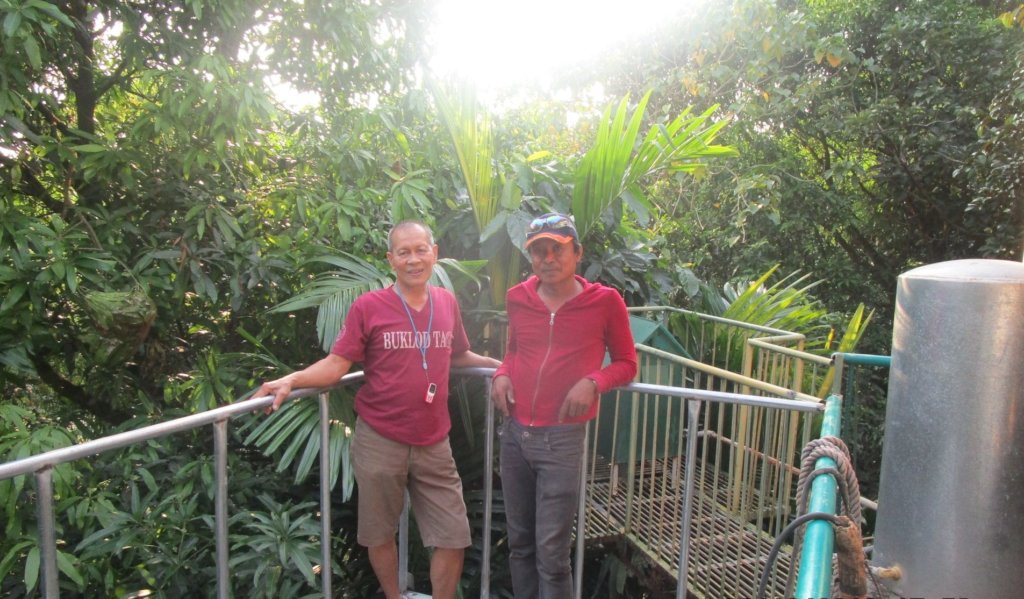 Thanks to your amazing generosity the vulnerable Filipino community of Banaba has stood firm in the face of many potential disasters in 2019.
In our last project report we described how we were working to restore and refresh the fleet of eleven flood rescue boats we've provided since 2013. Since then we've supported the renovation of another six boats, bringing the total number of working boats to seventeen.
This restoration work has provided a great opportunity to take stock of impacts and between the seventeen boats over 5,400 families are now being protected. This is a truly incredible achievement and it's only been possible because of the fantastic support of donors like you. Thank you so much.
With the fleet restoration complete we've now turned our attention back to further work on the Banaba Livelihood & Evacuation Centre.
Back in June your generosity enabled us to equip the Centre with cubicles to host evacuees during disasters. In March you also allowed us to provide a solar powered water purifier.
The water purifier uses harvested rainwater, and the work now ongoing will boost the supply to both the purifier and the rest of the building. A new water tower is being constructed next to the building. This tower will elevate two large 1,300 litre tanks and two smaller 200 litre tanks to the height of the building's top storey.
This will in turn allow the large tanks to gravity feed the Centre's showers and toilets, while the two smaller tanks will boost the supply to the purifier.
The tanks will harvest rainwater from the building's roof, and to ensure an uninterrupted flow the tower will also provide easier access to the roof to clean away fallen leaves and other debris.
This work will make Centre a better environment for evacuees, and the need for this was brought home again in early December when typhoon Kammuri (known locally as Tisoy) made landfall.
Tisoy brought winds approaching 100mph and Manila airport was shut down as a precaution as the typhoon rolled in. In the end Tisoy passed south of Manila but our amazing local partners Buklod Tao were well prepared just in case.
The boats described above are all crewed by local volunteers who stand ready to rescue their neighbours in times of crisis. However, they can only do this if they know their own families are safe. So, in advance of the typhoon making landfall Buklod Tao provided the crews with essential emergency supplies their families would need should the worst happen. The crews were then able to stand guard with confidence their loved ones would be safe.
None of this would be possible without your amazing support. So, once again, thank you for your incredible generosity during 2019 and we wish you a wonderful Christmas and Happy New Year.
We'll keep you posted as our work in Banaba continues, and if you have any questions please don't hesitate to email Andy@IDVolunteers.org. I'd be delighted to hear from you.