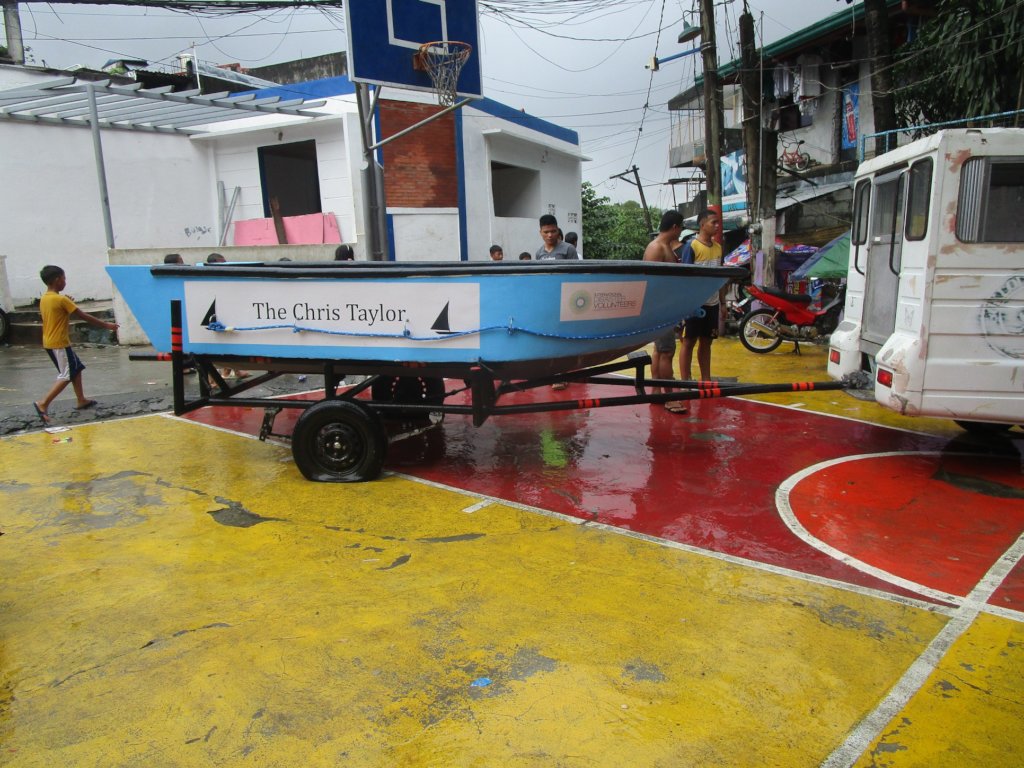 Thanks to your incredible support we're continuing our vital work helping vulnerable Filipino families prepare for disaster.
Firstly, the new flood rescue boat we described in our last project report was completed in August. This new boat, the Chris Taylor, is now in place and protecting 300 vulnerable families in Zone 6 of Brgy Ampid 1 in Banaba. One of the residents, Rose, had this to say at the boat handover:
"Thank you so much to IDV's donors for your undying support and love for the community of Banaba and Ampid San Mateo Rizal. God bless you always."
We echo Rose's thanks and are even more delighted to report that the Banaba Livelihood & Evacuation Centre has been a veritable boat yard since The Chris Tayor was completed.
We've provided eleven boats since 2013, which have rescued hundreds of families in total, but their years of service had left them in need of a little TLC. So, over the last few weeks we've worked with our local partner, Buklod Tao, to restore and refresh the fleet.
At one point the previously provided Nova Mills, Helen Thompson, Grahame Maher and GlobalGiving rescue boats were all dry-docked at the Centre while waiting to be returned to their communities.
When the Nova Mills was returned to the Armpac area of Banaba we asked local resident, Joseph, how this boat helped his community:
"The Nova Mills boat is a big, big help, especially when the ferocious southwest monsoon (Habagat) struck last year (2018). We were able to use The Noval Mills boat to rescue residents of the community when the flood waters reached chest high. We are very grateful. Special thanks to IDV's donors for providing this help".
Secondly, the rainwater harvesting system and solar water purifier we also described in our last report is working like a dream.
We asked Buklod Tao's President, Ka Noli, what impact this was having and he had this to say:
"The water purifier has given us opportunities to save on potable water. Instead of buying from the commercial water stations, Buklod Tao in just one month is able to save the cost of eighty liters of water by simply collecting rainwater and passing it through the four-stage water purification. These savings will have a rippling effect to our members as we can use the money for other projects to help the community".
Thanks so much for making all this possible. We'll keep you posted as our work in Banaba continues, and if you have any questions please don't hesitate to email Andy@IDVolunteers.org. I'd be delighted to hear from you.