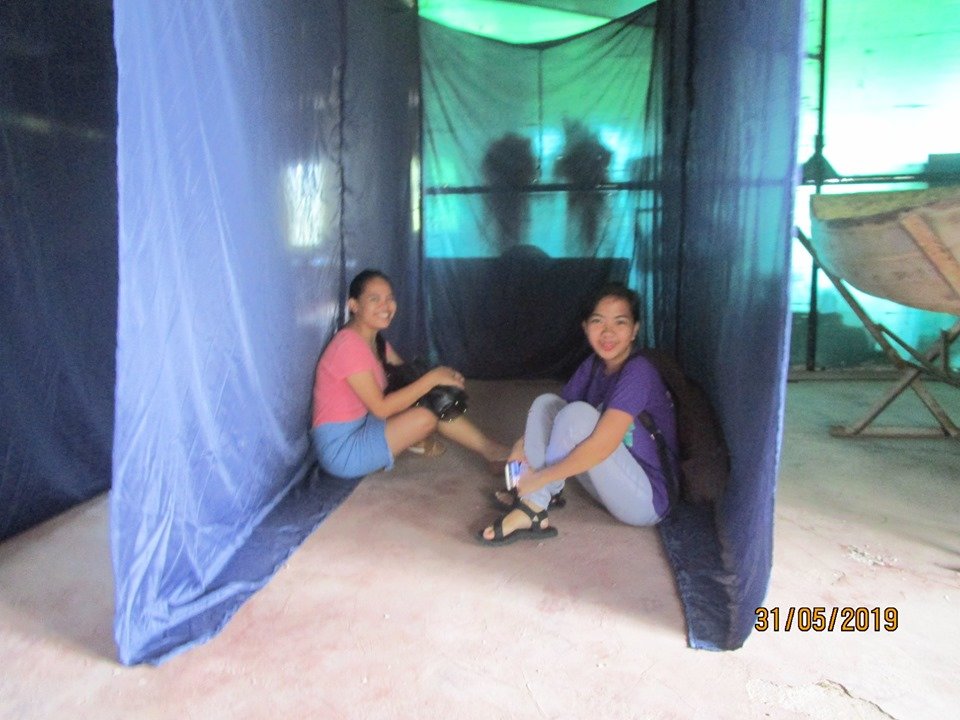 Thanks to your continued generosity the Banaba Livelihood & Evacuation Centre is a hive of community activity at the moment.
Firstly, the cubicles we described in our last project report have come on leaps and bounds. Thanks to your donations another seventeen cubicles have been installed on the Centre's top floor. These cubicles will each provide another family with privacy and dignity while sheltering in the building during disasters. Thank you so much.
Secondly, our last report also described how your generosity had enabled us to provide a solar powered water purifier for the Centre. With this system now in place it's possible to ensure that collected rainwater can be made fully potable. So, your donations have also been used to install a rainwater harvesting system to make the building even more self-reliant during storms and floods. Thanks for making this possible too.
Next, and again with your support, we've also helped our local partner Buklod Tao to undertake some essential maintenance on the truck we donated back in 2017.
This truck has been a real workhorse over the years, helping to transport everything from flood rescue boats to groups of children attending Christmas parties at the Centre. Buklod Tao's founder, Ka Noli, sent his thanks as follows:
"Thank you to the donors for helping with the much needed repair of the metal flooring of the IDV-donated multicab truck. The welder, Bro Vic, has already finished the repairs at the left side, i.e. the driver's seat. The next job is the fixing of the holes at the right side flooring. Salamat po for your help!"
Finally, we're also delighted to announce that we've now also started work on yet another flood rescue boat and trailer. When complete this boat will protect 300 families in Zone 6 of Brgy Ampid 1 from rapidly rising flood water. This boat is funded via another of our GlobalGiving projects. Stay tuned to that project page for more updates about this boat coming soon.
All these activities, which have only been possible thanks to your support, are helping prepare the local community for the next disaster that will inevitably strike. Thanks so much for your continued generosity.
We'll keep you posted as our work in Banaba continues, and if you have any questions please don't hesitate to email Andy@IDVolunteers.org. I'd be delighted to hear from you.