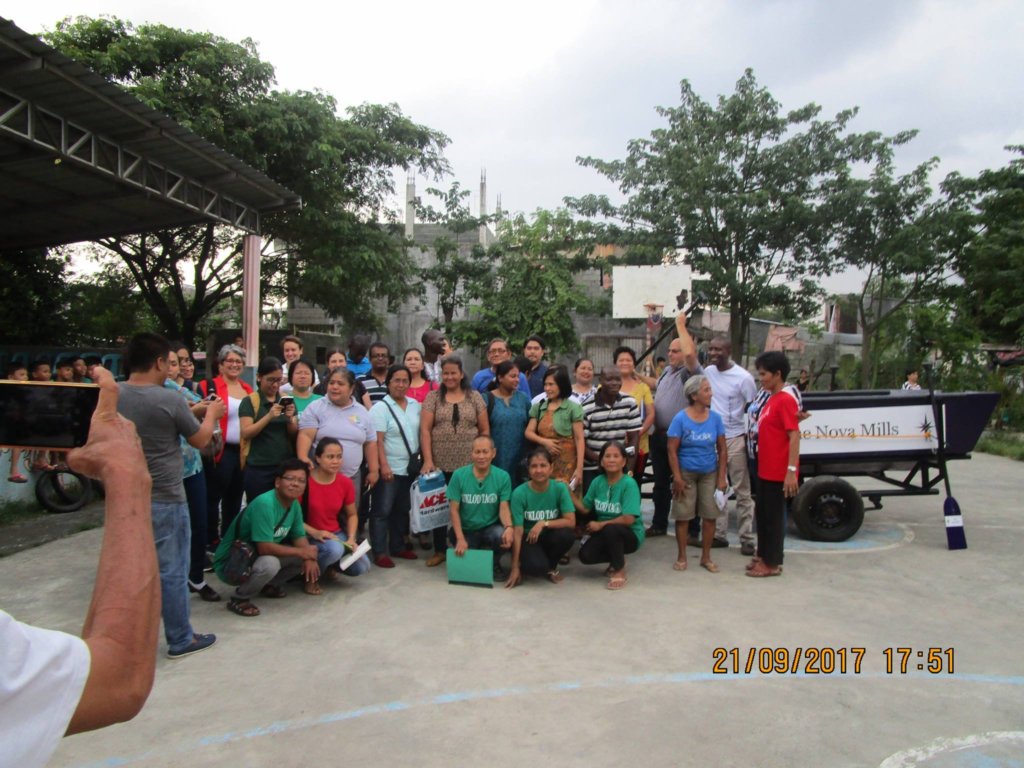 Thanks to your amazing generosity we're continuing to help Filipino communities prepare for disaster.
In our last project report we described how your donations had supported another round of building improvements at the Banaba Livelihood and Evacuation Centre, including concreting, tiling and bathroom maintenance.
Since then we've continued fundraising to undertake more building work, which is still needed at the Centre. While those efforts are ongoing we've turned our attention to providing help in other ways.
For example, late last month we provided the community of Armpac with a brand new flood rescue boat. Moving forward The Nova Mills will protect 420 families from frequent flooding caused by typhoons and heavy rains.
This was the eighth rescue boat donors like you have provided to communities in and around Banaba since 2013. Over the years its sister vessels have rescued hundreds of families trapped by rapidly rising waters.
The boat workshop is on the top floor of the Centre, so your previous donations to help make the building watertight also played a role in making the production of this boat possible. We're incredibly grateful for this, and the The Nova Mills has personal significance for me as well - so thank you so much!
Also, earlier this summer, we were able to provide even more practical support to families in Banaba.
At the beginning of 2017, and after three incredible years supporting typhoon recovery in the city of Tacloban, we decided the time had come to close down our operations there.
However, this presented the question of what to do with the small trusty trucks which had enabled us to haul volunteers and building materials around the city? Well the obvious answer was to send one north to Banaba where it could help protect Filipino families from disaster.
The process took a little longer than planned, partly because the vehicle registration office in Tacloban was struck by a flood. However, in June the truck arrived safely in Banaba, where it's now being put to good use supporting community development and disaster risk reduction projects.
These projects are all based at the Livelihood and Evacuation Centre, which is slowly but surely becoming fully operational thanks to your incredible support. Thank you so much once again for donations. More work still remains to be done, but we'll keep fundraising right here on GlobalGiving.
We'll also be sure to keep you posted as our work in Banaba continues, and if you ever have any questions, please don't hesitate to email Andy@IDVolunteers.org. I would be delighted to hear from you.