Project Report

| Aug 7, 2019
Dog meat trade victim finds her happy ending
Anja was rescued by the Soi Dog Foundation from the illegal meat trade in Thailand. Anja witnessed the horrors no dog should ever have to witness, and her future was bleak. Without rescue, Anja would have ended up as someone meal.
Anja came to the US from Soi Dog Foundation to partner rescue organization, The Barking Lot, in December 2017. By January, 2018, she had found her loving new home. Not only was she now safe and loved, she also brought comfort and companionship to her new family.
Below are some comments from Anja's adopter.
"Anja immediately made a difference in our lives. Her presence alone helped with comforting Duchess. Unlike most canines, our wolfdog doesn't enjoy riding in vehicles. The confinement and transportation causes intense anxiety that's difficult to manage for long distance driving. Anja to the rescue! She became Duchess' therapy animal. Anja is perfectly comfortable riding in vehicles with her sister, and her relaxed demeanor also calmed Duchess."
"Anja is very smart and loving. As a former street dog, she was initially quite skittish and easily spooked, but she has overcome many of her fears and she's much more comfortable greeting people."
"Sadly, we lost Duchess in late May, so Anja is now providing therapy to us. The timing of her joining our family was perfect. She has a seriously intense look about her at times, but she can also be silly when she's excited or wants to play."
"We know she's grateful to us and we are most grateful to her as well. We're so happy that we are able to improve Anja's quality of life. She gives us so much joy every day!!"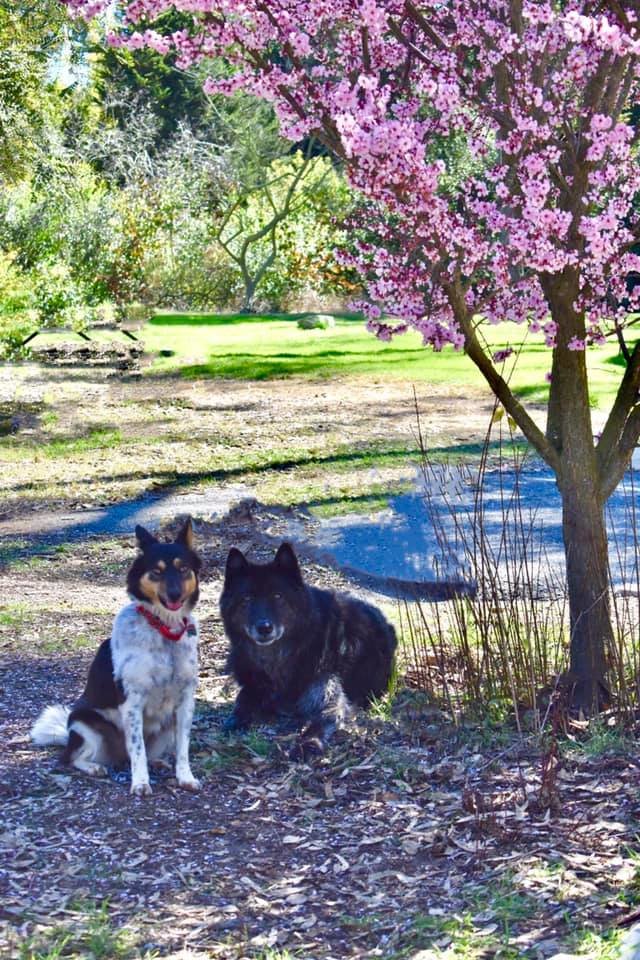 Links: