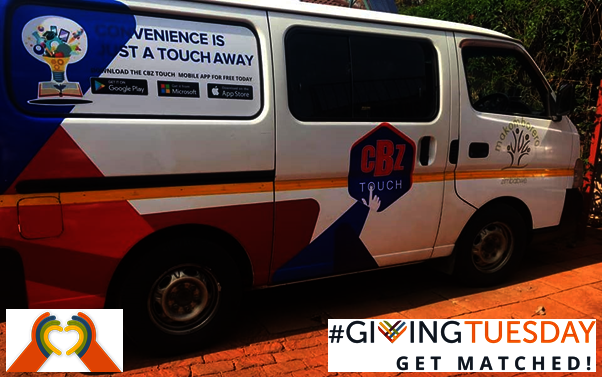 We say happy 2020 this is our 1st report for the Bus project. I must say we have not made much progress in terms of fundraising and towards even a tenth of the required amount. The Nissan caravan will soon be back on the road after long service. We were in the process of trying to change any of the outdated parts and just so we can extend its life on the road. Mr. K,(as affectionately known to students) our devoted driver is in the process of having it inspected for road and safety worthiness. An insurance assessor will also be able to evaluate it once again and we will update our insurance cover. The bus remains a much needed enabling factor of the work we do at Makomborero. School children go to school, have to attend extracurricular activities and at the end of the day be safe back at the Resource Center. We continue to have an erratic supply of fuel and it has not improved despite the government's assurance that money is being invested and fuel will be available. As reported in the media Zimbabwe like many African countries in the region is run by cartels and the divide between the rich and poor continues to be wider each day. Among the shortages, we now have to queue for mealie meal which is a staple and other commodities which only come in short supply such as bread and other imported food items. We have had 2 consecutive droughts and apart from the fuel being used in the vehicles we constantly need diesel to run a generator and pump borehole water for use for the 24 people residing at the Resource Center. Life has not been easy. It takes a lot of patience and a certain level of faith to go about each day. Hope is our only "fuel" and we continue to look forward to better days.
Here is a look at some of the updates of our activities generally. In case you missed the publishing of the Newsletter.
The results of our 2019 students are in (drum roll please...!), and our 2020 intake are settling in to life in the boarding house/at their new schools. As we reflect on our amazing students, we also look back at the acts of generosity which have made all of this possible. Thanks to each and every one of you for your continued support and encouragement - it has made such a difference to the life of each and every student.
2019 results
We are thrilled to release our results for 2019! As always we are so proud of our students – we never say we take the cleverest students, but we take students who are academically sound and who will give of their best – often seeing incredible value-added.

Our A-level results for our internal students writing Cambridge examinations was as follows:
Many of these results were just 1% or 2% below a higher grade! Well done guys – you have done us proud.

Our AS-level results for our internal students writing Cambridge examinations was as follows:
We are thrilled with these results and are so proud of these students and the adjustment they have made in just one year! (N.B. there are no A* at AS-level).

Our A-level results for our external students writing Zimsec examinations was as follows:
You should all be so proud of yourselves as you study in schools that have struggled to function well due to the harsh economic climate.

Thank you to all the teachers and schools for the incredible time investment into each one of our students! We could not do this without you.
Generosity
Wee are continually amazed by the generosity of our supporters, both in the UK and in Zimbabwe - thank you!

Your support ranges from all the donations which make it possible to run the Resource Centre (often at great sacrifice by individual sponsors and corporates in a challenging economic climate), to economic donations for our various campaigns.

As we look back at the year, we sincerely thank all of our donors for the funds raised on GlobalGiving - we are now at an incredible $39,040.99! Thank you so much for your support so far, and we will continue to strive towards our initial target of $50,000 in 2020 - spread the word! Thanks too to GlobalGiving who enable small charities like Makomborero to have access to funding, which otherwise wouldn't be possible.

We are so grateful to the Zimbabwe Corporate community and individuals (both in Zimbabwe and abroad) who play a big role in sustaining us as an organization, despite the general economic environment. We sincerely hope we continue in these partnerships as we build future leaders of Zimbabwe.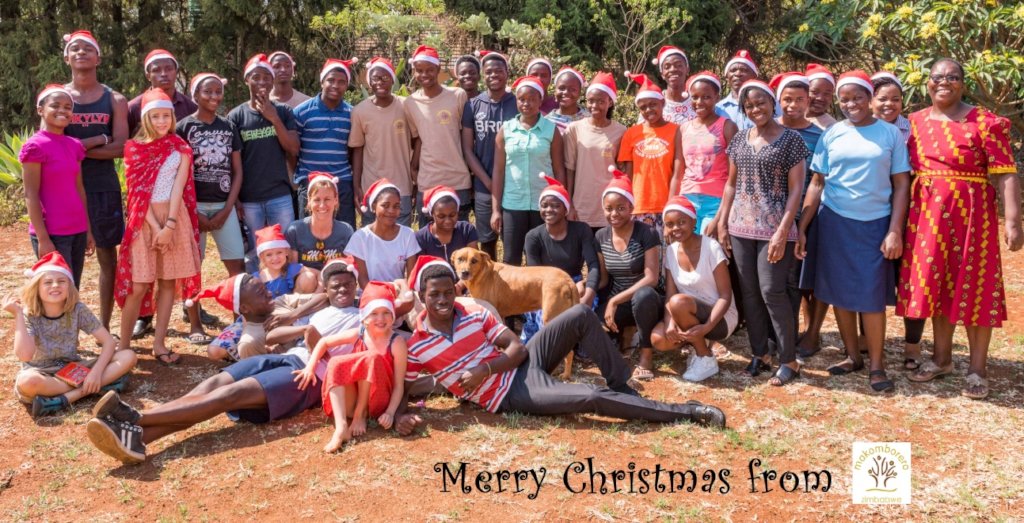 Links:
Attachments: