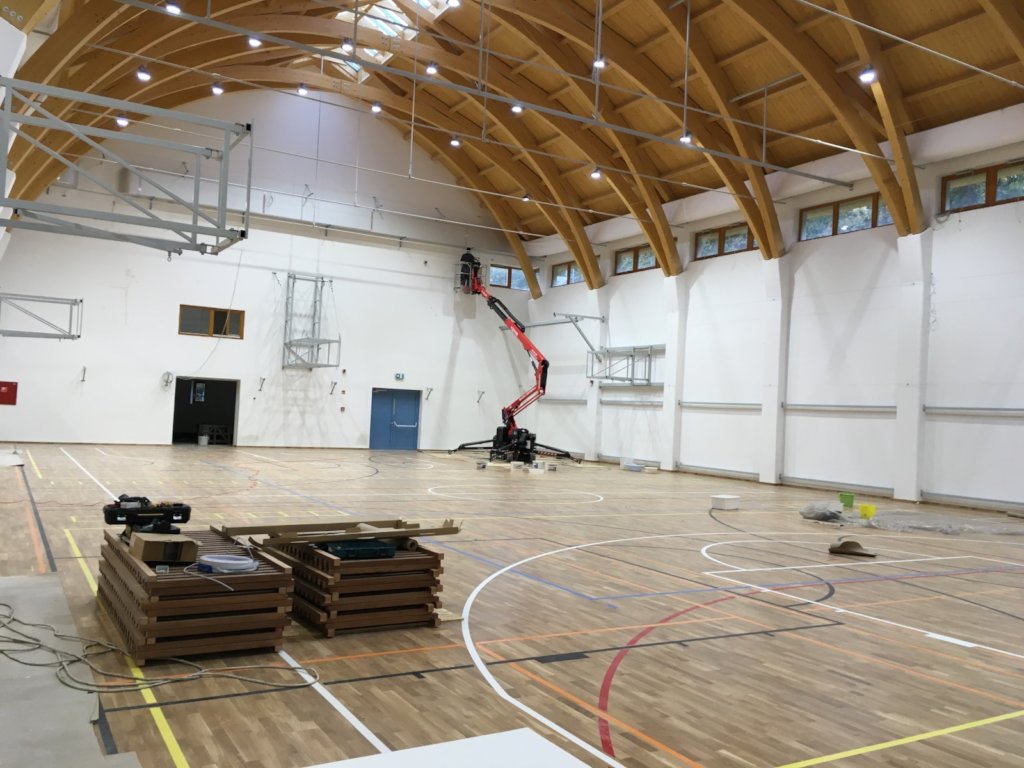 (MAGYAR VERZIÓ LEJJEBB)
Dear Supporters,
Our big day is approaching!
During the summer we more or less solved our cash management problems thus construction works could continue. As you may see from the picture, we are now only weeks from finishing the gym.
I guess this is great news for those who followed our project from the start :)
I just counted and there are more than 250 people who has supported to the gym building project since 2016. This is so gorgeous.
We are really grateful to all you people and we can't wait for the moment to celebrate together.
I hope that you will soon hear about us again.
Till then all the best wishes to you!
Szabolcs + the SZWNA team
---------------------------------
Kedves Támogatóink!

Közeleg a nagy napunk!
A nyár folyamán többé-kevésbé megoldottuk készpénz problémáinkat, így folytatódhatott az építkezés. Ahogy a képen is látszik, már csak hetek vannak hátra a tornacsarnok építkezés befejezésétol.

Gondolom, ez nagyszeru hír azok számára, akik kezdettol fogva követték projektünket :)

Összeszámoltam, és több mint 250 olyan ember van, aki 2016 óta támogatást nyújtott a tornaterem projektünknek. Ez olyan gyönyöru.

Nagyon hálásak vagyunk mindannyiójuknak, és alig várjuk a pillanatot, hogy együtt ünnepeljünk.

Remélem, hogy hamarosan újra hallani fognak rólunk.

Addig is minden jót kívánok!
Szabolcs és az SZWNA csapata