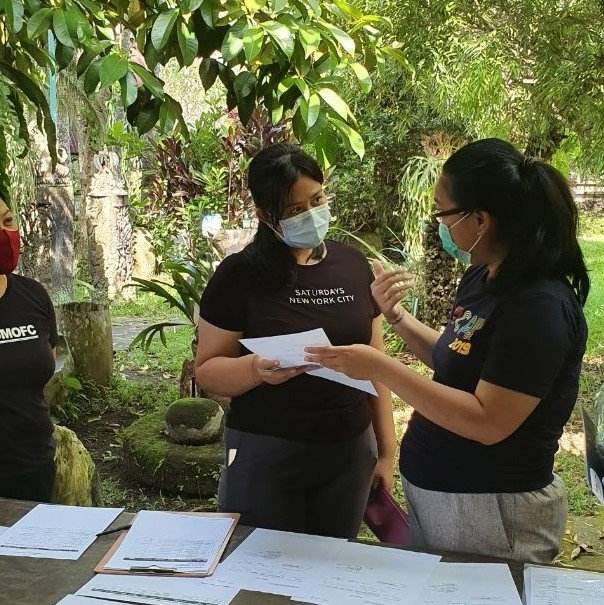 Dear Donors,
We hope this report finds you well.
We would like to inform you about the progress of the selection process in our vocational scholarship intake. As we inform you in the previous reports, we made the announcement of the intake in this scholarship program in December 2020. We give one month for the students to prepare themselves if they want to apply for this opportunity. The deadline was January 31, 2021, but they have the chance to ask anything that they need to know through WhatsApp messaging or directly meet the YKIP staff during the donation distribution in their area.
They need to prepare some documents to apply for the Vocational Scholarship. They will need to get one recommendation letter from the headmaster in their school and another letter from their classroom teachers. Other requirements including the statement letter from the head of the neighborhood stating that they come from a family with a low income. They also need to prepare a copy of their report card from the first to the fifth semester in Senior High School.
Another important document that they need to submit is the motivation letter. In the motivation letter, the candidate should explain why she is the one that fits the scholarship. She also needs to write her background, her achievements, and how she sees herself after getting the training if she is the one who gets the scholarship.
This year, we get 10 applications for the vocational scholarship. The first selection is the administrative selection. After we finished the administrative selection, we will continue to the next selection process. We will notify the students who are qualified for the second selection, and continue with the field survey to the student's home.
Thank you for your support of this program. See you again in the next report when we already announce the eligible girls to continue to the next selection process.
May you and your loved ones are safe and healthy,
YKIP Team