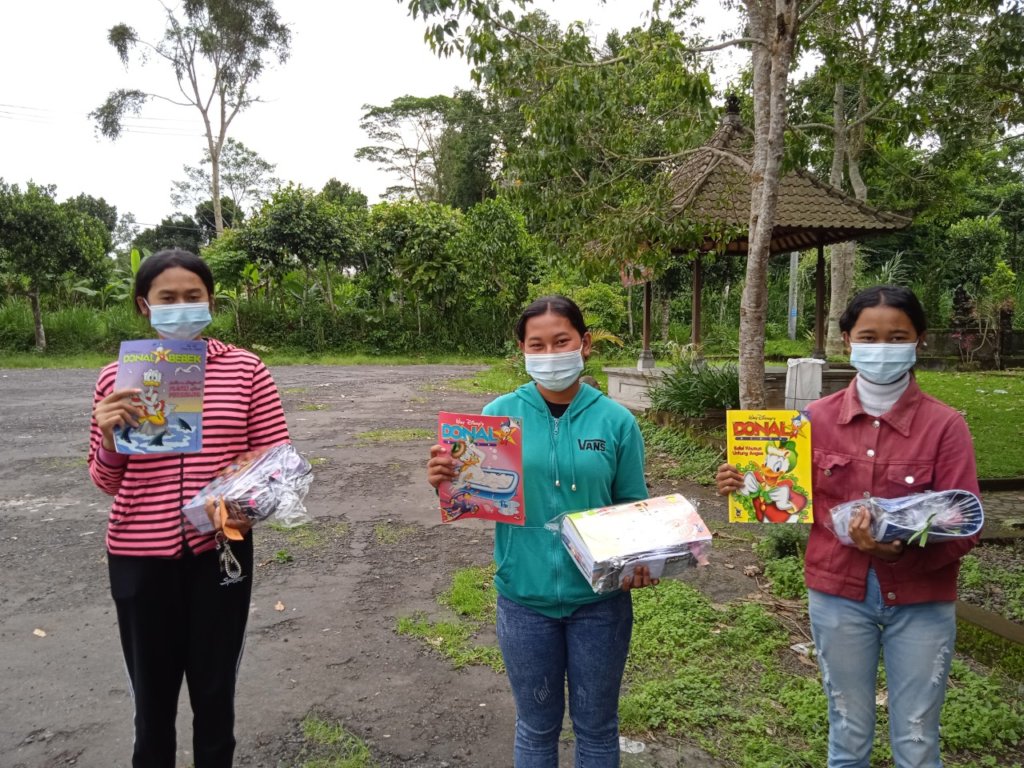 Dear Donors,
May this project report finds you well.
We would like to thank you for your great support to Yayasan Kemanusiaan Ibu Pertiwi. 2020 was a hard year for all of us, yet you continue your support to the sponsored students so that they can continue their studies.
We started the new year 2021 by conducting the donation distribution for the students. it is the 3rd quarter of the academic year 2020-2021. Started on the second week of January 2021, we have reached all students under the KEMBALI program.
Since the beginning of the academic year 2020-2021, the students are studying online from home. The online study is hard for our students because there are new expenses that occurred: the internet package fees. The students need to buy the internet package to be able to catch up with the material that shared online by their teacher. Before the pandemic where the students are studying at school, YKIP distributed some money for them to cover the transportation/pocket money, but since the students now are at home, the transportation/pocket money allowance now is still distributed but reallocated to buy the internet package.
Although the students are studying online from home, they still need school supplies to study. Thus we still distribute the school supplies, consist of writing books and stationery. In addition to the school supplies, we also distribute some books and comic books to students, donated by one of our board members. The students were so happy to receive the package.
As the health and safety of everyone in the project is the top priority, we conducted the distribution with a strict protocol. Everyone is required to wear a face mask dan they have to wash their hands or use hand sanitizer before they enter the venue. They also required to keep a safe distance during waiting. We are happy that everyone obeys the protocol.
We are grateful for all the donations and support that we received until now. Your continuous support has given us the chance to continue this program for years to come. Also, we would like to thank our partners and sponsor who did a great job helping us during the events. See you again in the next report.
Stay safe and healthy,
YKIP Team