Project Report

| Jan 5, 2021
A scary day - asthma crisis on Mobile Clinic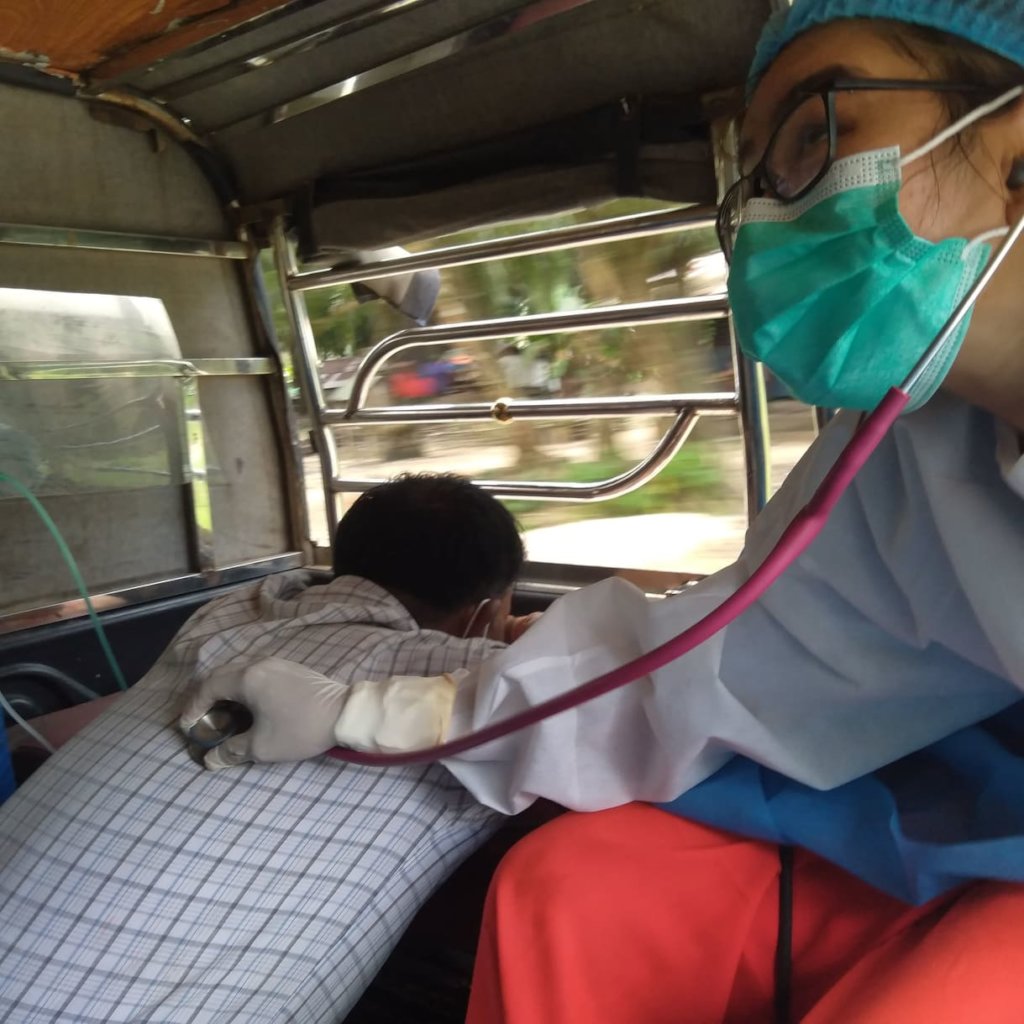 Since August 2020 MedAcross' Mobile Clinic is visiting 7 villages placed in remote areas of Kawthaung district, at the extreme south of Myanmar. Every month, the Mobile Clinic made approximately 800 miles through dirt roads, wood bridge and forest track to reach our patients giving free healthcare and medications they need.
The distance between remote villages and proper roads is one of the most challenging problems that prevent people living in remote areas to have proper healthcare (together with the cost of medications). The Mobile Clinic is closing this gap, offering free healthcare, medication and health prevention to more than 300 patients every month. People like Mr Kyaw, who has severe asthma since he was a child.
We found Mr Kyaw at Aung Myanmar village, with severe breathlessness, shaking and can't able to speak. One of MedAcross' doctors, dr Hsu Nandar, immediately take care of him, checking his condition and, since the asthma crisis was extremely severe, deciding to drive back to Kawthaung hospital. During the rush to the hospital, the patient has been treated with emergency asthma drugs and for this reason, it arrived in quite good conditions at the hospital after 2 hours of car travel.
Mobile Clinic is not an ambulance service, MedAcross focus its work on detect illnesses and treat them before they can develop in emergency problems, but we keep emergency medications for situations like this one. In places where villagers often do not have cars and are miles far from the hospital, Mobile Clinic is the only healthcare defense.
Thank you for being part of this journey.