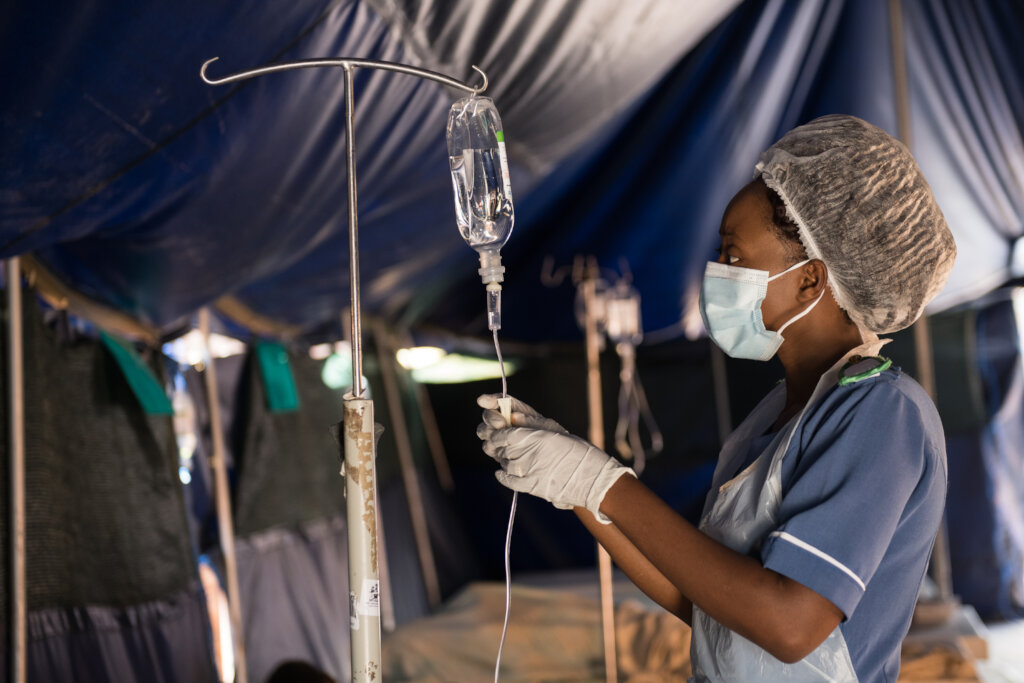 Thank you for supporting ActionAid's global coronavirusresponse. I'm writing to share some updates on our work.

Though we are three years out from the start of this pandemic, we continue to double down on important relief efforts. COVID-19 has created a complex and debilitating global public health crisis, exacerbating existing inequalities and creating worsening conditions for marginalized communities around the world.

For decades, ActionAid and our partners have worked to address the root causes of humanitarian crises and emergencies like this, centering women and girls at the forefront of our efforts, and calling for increased resource mobilization to mount appropriate responses.
One of these efforts is supporitng the Young Urban Women (YUW) and The Nurses Association of Malawi (NAM) in Malawi, Africa. ActionAid Malawi work with The Nurses Association of Malawi (NAM) through advocacy work. The Malawi government, as instructed by the International Monetary Fund, were told to freeze employment of nurses, doctors and teachers. ActionAid are working with NAM to amplify the voices of nurses, doctors and teachers to advocate for change.
ActionAid Malawi are forming a Young Urban Women's (YUW) group for the nurses to allow for deeper conversations on how the coercive advice given by the IMF affects both unemployed and employed nurses, and how these can be challenged. A helathy, robust, diverse, and resilient healthcare workforce is critical to protecting Malawi's rural communities from future external shocks from the COVID-19 virus.
Plus- ActionAid's Young Urban Women's (YUW) Programme addresses young women's economic rights and sexual and reproductive health and rights. Using a human rights based approach to development, the project places a commitment to building the active agency of young women living in poverty at its centre. This lays the foundation for addressing young women's access to decent work and sexual and reproductive services simultaneously in three key ways: empowerment, campaigning and solidarity.
This is just one of the ways you have helped make an impact. As this pandemic, and our response, continue to evolve, we want to thank you for continuing to support our work around the world.