Project Report

| Sep 5, 2023
School's in Session at the Sanctuary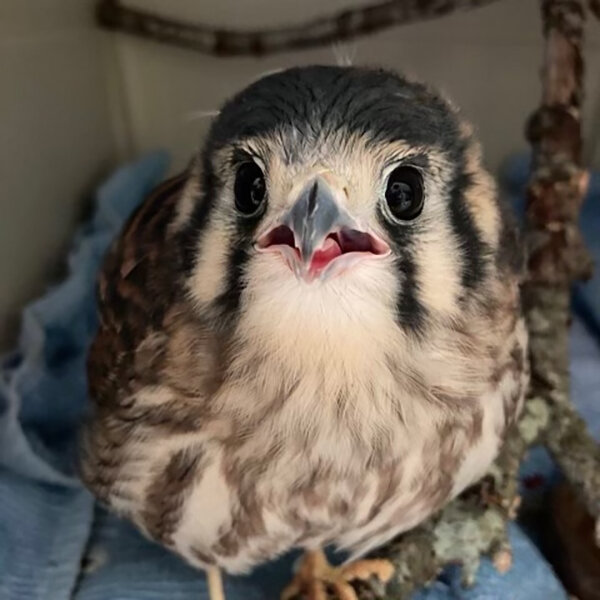 It's late summer at Rockfish Wildlife Sanctuary, and just like the seasonal return to school for humans, it's time for school to begin here. Our patients don't exactly take math and social studies, though. They're enrolling in Mouse School! This rigorous yet not-so-academic program is our way of making sure an orphaned bird of prey in care at RWS can effectively hunt before release.
While each busy baby season at RWS brings its surprises, it's a given that we will care for a few orphaned raptor patients. This year, we have had the pleasure of caring for both Barred Owls and American Kestrels. Like most of our patients, nestling raptors start in our indoor nursery where they are cared for with daily monitoring and hand-feedings throughout the day. We limit our interactions with these sensitive patients to prevent habituation. These birds need to grow up thinking they're birds, not humans! To ensure this, we are silent and cover our entire faces while feeding them. We also ensure each baby has a conspecific (same-species), buddy, whether it's their nestmate or another lone orphan transferred in from a different wildlife center. While they await their buddy, we provide them with mirrors so they see "another" owl or kestrel throughout the day rather than getting used to humans.
Once the babies have started to self-feed and grow in their feathers, they move to one of RWS's spacious flight enclosures. We catch each patient once per week to ensure they're still hitting important growth milestones. To weigh them safely, we net the bird and wrap it securely in a towel for a few moments while we collect their weight - it might not be the most high-tech, but this "burrito" technique reduces the bird's stress and ensures we get the information we need quickly. Over time, the raptor patient grows large enough and flies effectively enough for it to be ready to attend Mouse School!
This process is the only time we ever incorporate live prey at RWS, but it is necessary: it serves as the "final exam" to ensure our Barred Owl and American Kestrel patients possess the crucial skills they need to survive in the wild. To set up Mouse School, we leave each patient alone in their flight enclosure, one at a time, with a large tub on the ground. The tub contains a few live feeder mice (never native mouse patients!) and plenty of food, water, nesting material, and hidey holes for the mice to escape to. We don't want our raptor patients to get an easy A+, after all. Criteria for passing is simple: we count how many mice are left the next day. If the bird has successfully caught and consumed at least one mouse, it passes with flying colors.
After graduating from Mouse School, our raptor patients are ready to return to the wild and serve as functioning members of our ecosystems.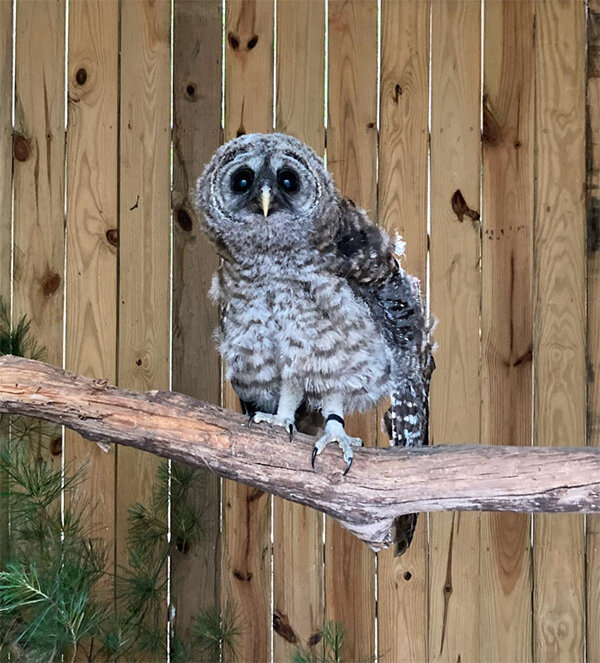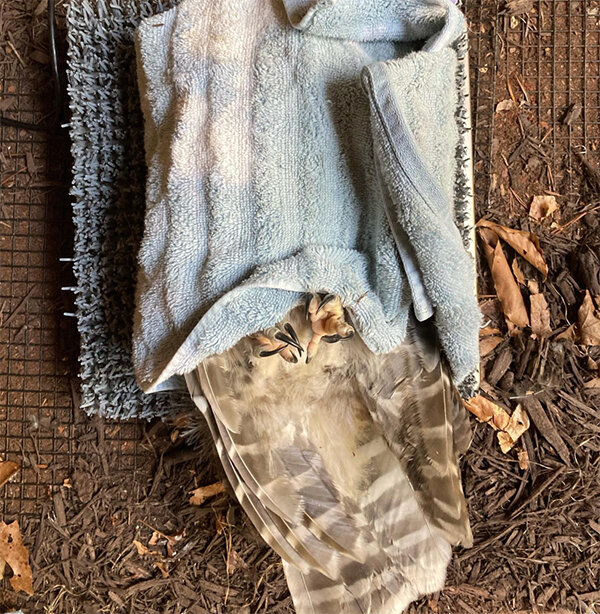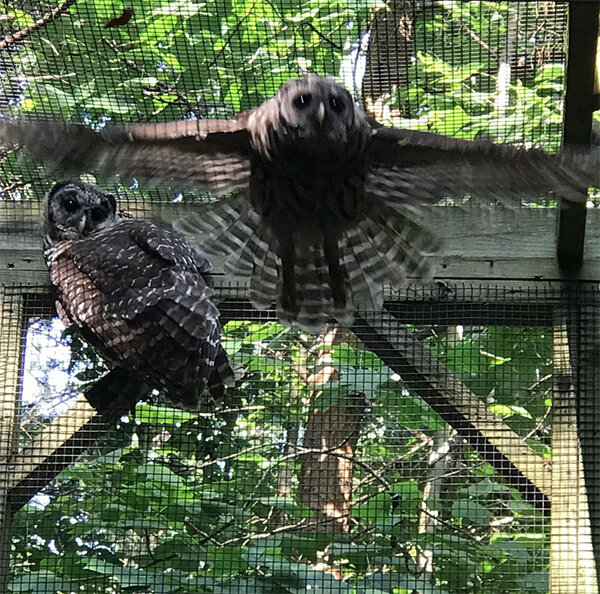 Links: