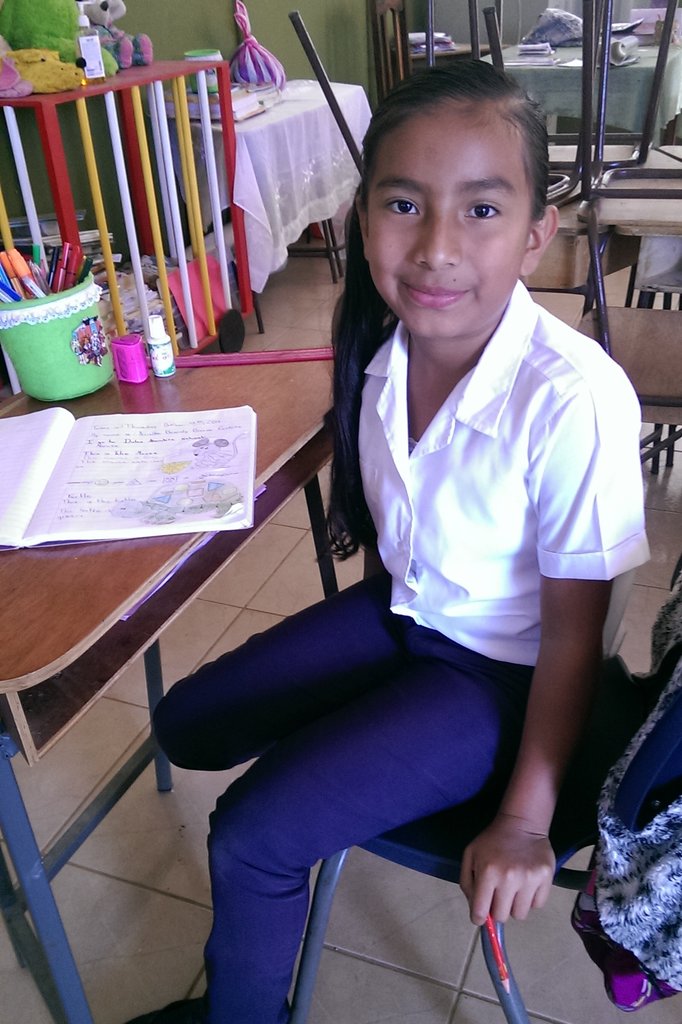 Congratulations to CAA's scholarship students of 2015, shown above at the February, 2015 presentation event at San Ramon's Museo Regional. Nineteen elementary and four high school students received their scholarship folders and, along with their parents, committed to focus on education during the coming year.
Thanks to the support of a wide variety of donors, including several very helpful recurring donations, our 23 scholarship students are busy in their first semester of the 2015 school year, getting smarter by the day! Most of these students would not be in school this semester without your generosity. We hope to help these students be even more successful this year by initiating mid-semester visits with the scholarship students and their families to help students stay on track, and to identify any special required to help ensure their academic success.
We paid $2,277.00 to three participating retail merchants for school essentials (shoes, uniforms, and school supplies) for our scholarship students to start the first semester, and expect to provide approximately $2,000.00 in June, prior to the start of the second semester in July. These merchants are partnering with CAA by offering significant discounts on school items based on CAA's volume purchases.
Global Giving disbursements to date to this project have totaled $3,971.00; whichprovides a major portion of the scholarships granted to the 23 eligible students for the academic year. The CAA Education Committee is also busy with other fund-raising efforts, including a very successful Spanish-language book sale on the San Ramon campus of the University of Costa Rica Campus, as well as an English-language book sale held in San Ramon. Both book sales raised nearly $2,000. With the current and ongoing donations from Global Giving, we look forward to continuing to serve (X number) of students. Without the generosity of Global Giving donors from the US, Canada, Costa Rica, most of these students would not be in school today. Your donations make a real difference in these students' lives and in the greater community of San Ramon and in Costa Rica. Their future is brighter thanks to your support.
It would be fair to say that almost all of our scholarship children would not be in school today if it were not for the generosity of supporters from Costa Rica, Canada, and the USA. Please consider supporting this worthy cause with a recurring gift - education may be the biggest game changer in these young lives, and with your help, we can make a difference.