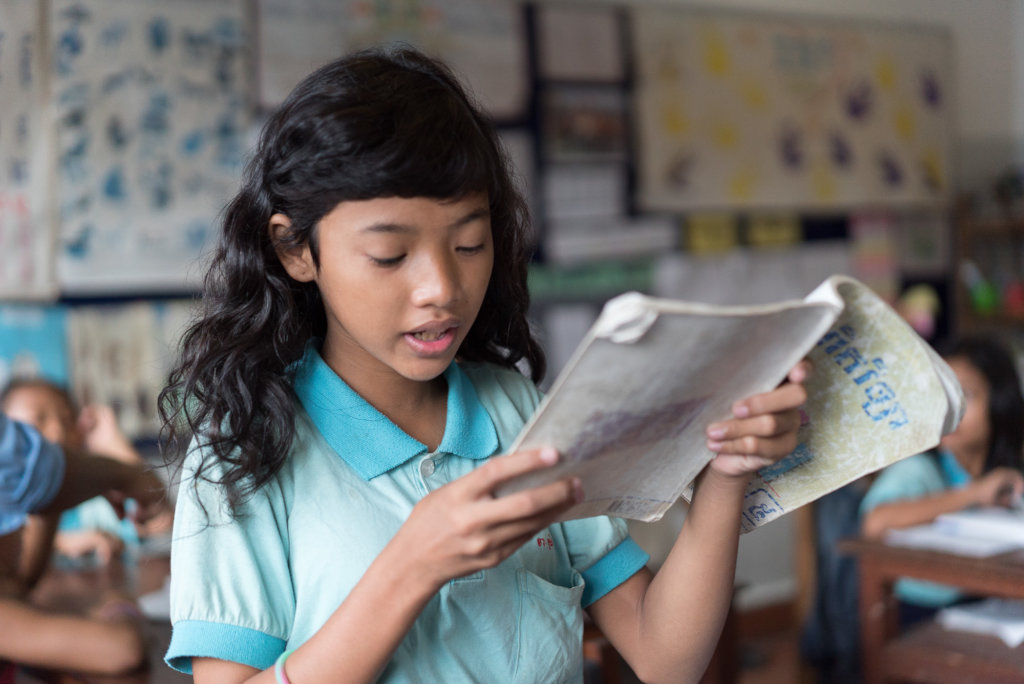 With the beginning of the new year, we would like to send you a quick note to thank you for your support for Indochina Starfish Foundation (ISF) in the past three months.
It has been an exciting period for us. In November 2017, we welcomed 80 new 'catch-up' students across our two education centres in Phnom Penh. We now provide almost 700 disadvantaged Cambodian children with a comprehensive fast-track education, allowing them to catch up to the correct grade for their age, join government-run schools and, ultimately, find stable employment.
The extraordinary story of ten-year-old Reaksa*, one of our newest students, is a tangible proof of the power of education: "Before coming to ISF, I studied for two years in a state school outside Phnom Penh, but I still had to pay every day for the teacher. One of the reasons my family moved to the centre of the city was to find better jobs and the right place for me to study. We finally found ISF, and I started my first grade in November 2017.
I live in a rented room with my big family. I have an older brother who goes to a state school, but he really wants to study at ISF too because he sees that I'm learning so much more! My mother goes out to work at 5pm and comes home again after midnight, so I never get a chance to sleep next to her properly. My grandmother is getting old, but she still works as a cleaner in a new market near our house. She gets back at 10pm. That means I am responsible for most of the cooking and housework. I feel a lot older than my age because I have more responsibilities than the other children. But I know I can handle it. My father divorced my mother and remarried when I was very young, that made me stronger.
I like coming to school, but I also think a lot about how hard my mother and grandmother work. That makes me want to go home so I could help them by doing extra housework. It seems like there are so many problems to talk about, but what I have to do now is get a good education so I can find a good job and help my family.
I am very excited to have been chosen as an ISF student because I can come to school every day without spending money. I also get a good breakfast and lunch. ISF provides great support not only for my education but also food parcels for my family. We now have rice to cook at home and our lives are so much better. We are very grateful.
I like studying English. I'm learning the alphabet at the moment, and I'm going to keep on learning until I can speak fluently. I am not sure what I want to be, but I want to have a job in an office".
Children like Reaksa come from very disadvantaged backgrounds. The majority of them had no education prior to joining the organisation and spent their childhood collecting rubbish in order to contribute to their family's income. Thanks to your support, these children were given the chance to catch-up on missed education, enjoy their childhood and ultimately aspire to a better life. At ISF, the students study the same curriculum as state school: Khmer, social science, maths and sciences, but we also provide them with English classes and extra-curricular activities such as: physical education, Khmer dance, yoga, school trips and, if interested, football, rugby and judo training.
Many ISF families have to survive on less than $2 a day, and thus they do not have enough money to put food on the table. To ensure that our students are not taken out of school to work or scavenge, at ISF, we work tirelessly to give regular and nutritious meals to all our students every day. Their meals consist of vegetables, protein (chicken, pork, beef or fish) and rice. Through your support, we have been able to distribute over 100,000 meals in the form of breakfast and lunch from Monday to Saturday to our students. ISF's nutrition programme has helped students focus more in class and become healthier and more active. Furthermore, their families receives monthly food parcels, which motivate parents to keep their children in school and make up for earnings lost when a child is not out working or collecting rubbish for recycling.
Through your support, ISF has been able to provide ISF students with comprehensive healthcare. All students benefitted from the healthcare and education provided by our fully licensed school nurses, who also oversee and administer vaccinations against ten illnesses (Hepatitis A, Hepatitis B, Pneumococcal, Typhoid, Tetanus, Meningococcus Rabies, Measles, Polio and Japanese Encephalitis). The families in the communities we work in often lack funds, thus most ISF children will have never received adequate healthcare before joining us. Our comprehensive Healthcare Programme has improved prevention and education on communicable/transmittable diseases, hygiene and personal care in our students and their communities as well as provided access to dental, optometric, and ear specialist care.
In addition to this, our Education Programme has a much wider, long-term impact. In October 2017, 74 ISF students completed our Catch-up Programme, attaining the necessary grade for their age to enable them to enter government-run school. Furthermore, three state school students completed high school in August 2017. One has received a scholarship to study in Taiwan and the others are undertaking pre-university English bridging courses in order to prepare for their studies next year. With your help, ISF has been able to continue to support these children with their education and wider needs and will support them until they find stable employment. These children will be able to provide for their families and communities, ultimately breaking free from the cycle of poverty.
On behalf of all the students and their families who have benefited from your generous contribution to their education and futures, thank you!
*Names of children under 18 years old have been changed.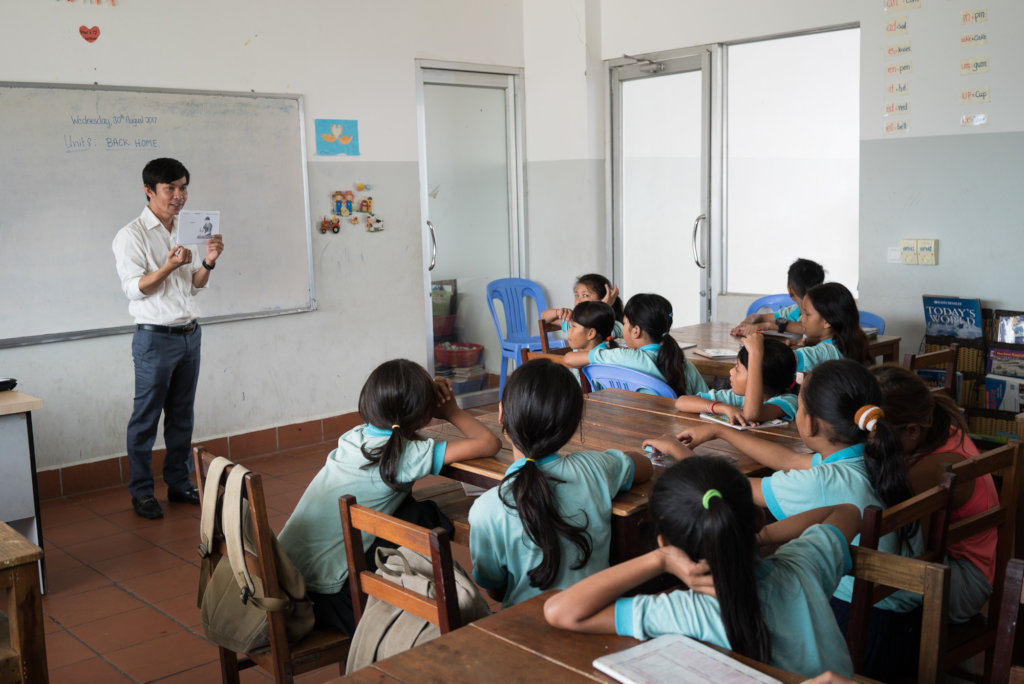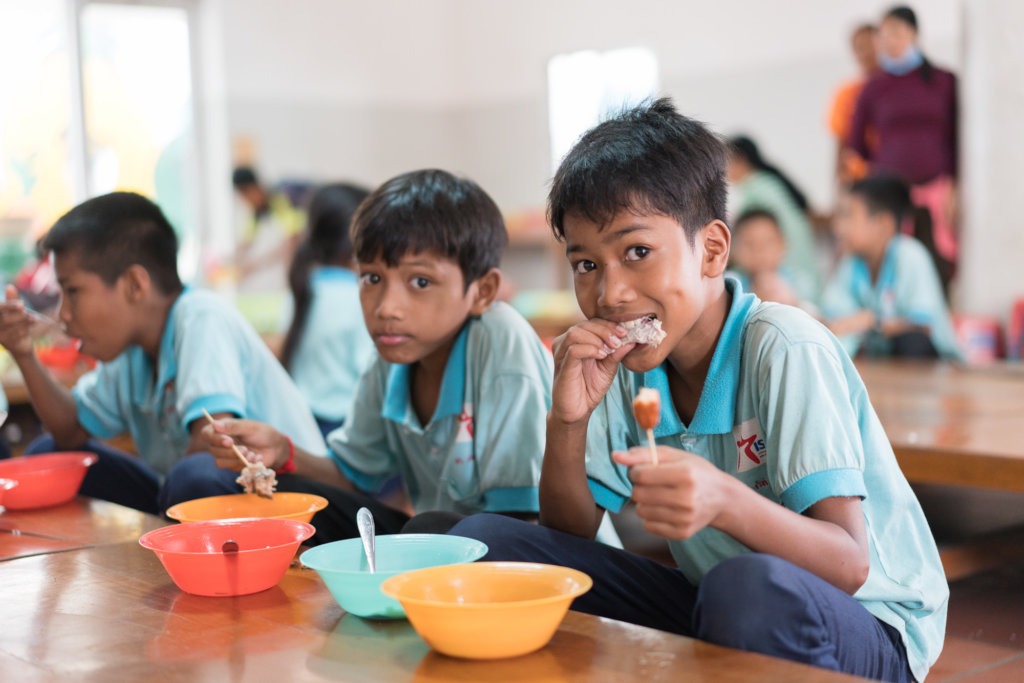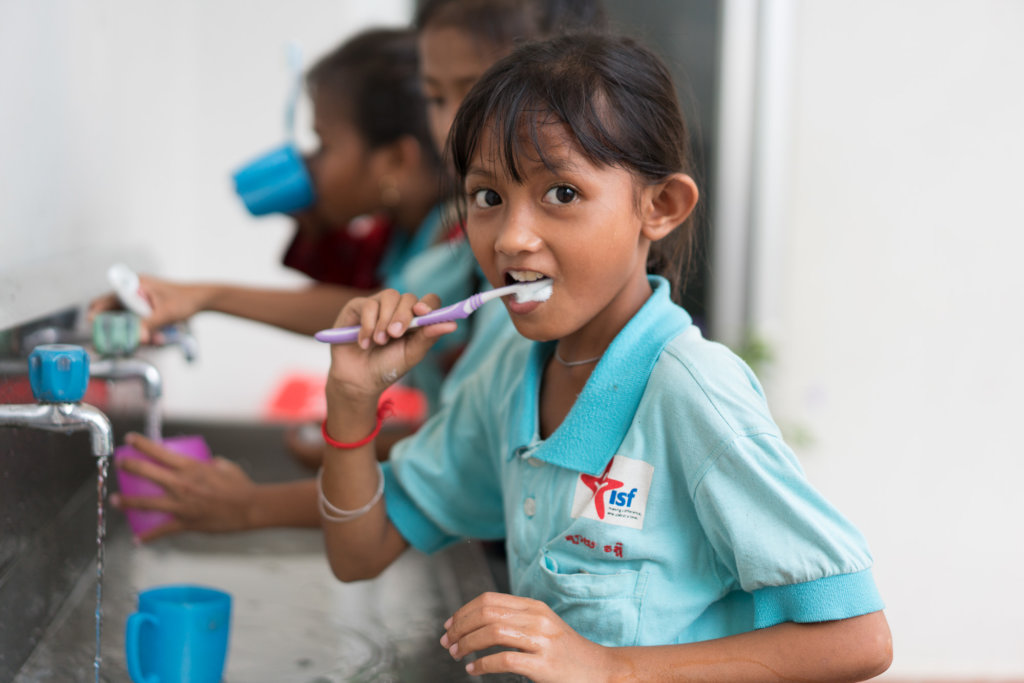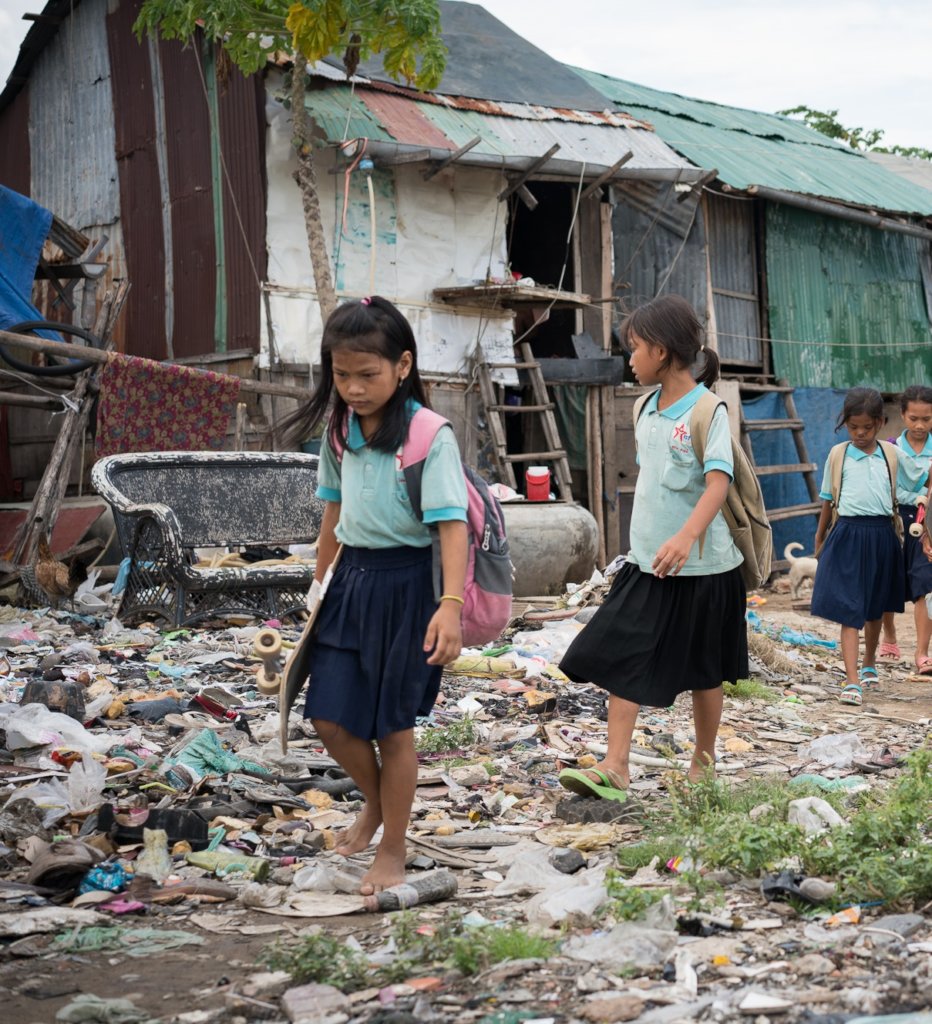 Links: