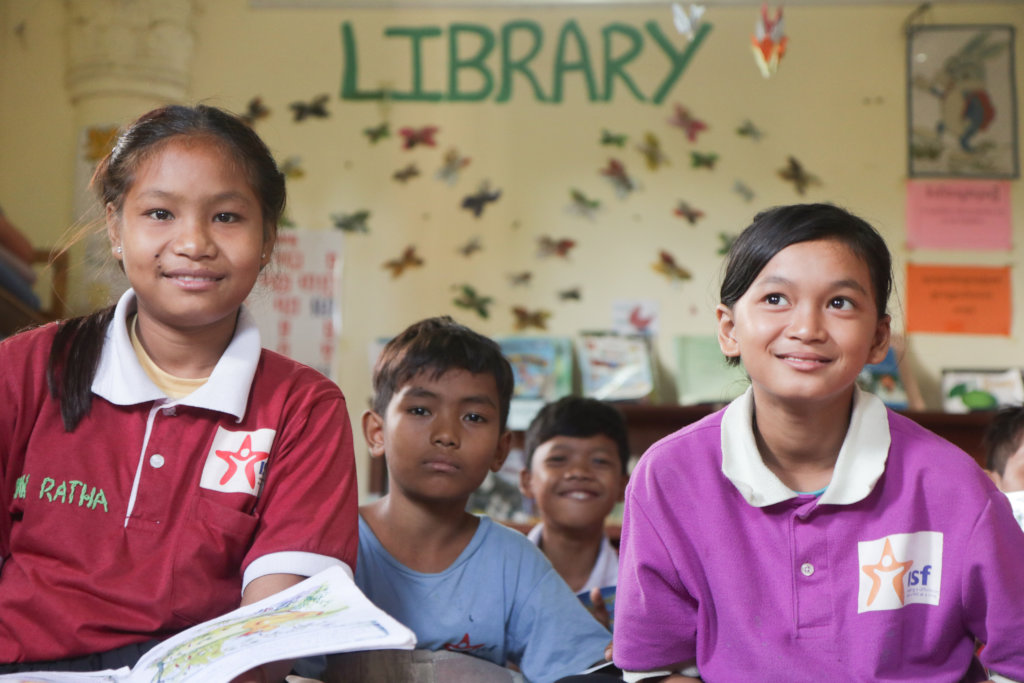 Our Education Programme is continuing to make an impact on our students' lives. Thanks to ISF, over 650 disadvantaged Cambodian children are receiving comprehensive education, allowing them to catch up to the correct grade for their age, join government-run schools and, ultimately, find stable employment. Further to this, in November 2018, we will take an additional 80 students into our Education Programme across our two centres in Chbar Ampov and Stung Meanchey.
We were delighted to see 187 out of 218 catch-up students (86%) succeeding in their exams in May 2018 and progressing one grade. One of these students is Leaphea*, who never had an opportunity to go to school before because her parents simply could not afford to send her. In 2015, our social worker Sophea met with Leaphea and her family. Leaphea still remembers the meeting vividly: "I remember the date, it was on 20th October 2017 that he called my mother and said that I could join ISF's Education Programme. My first day with ISF was on 1st November 2017 and I joined grade 1. In May, my teachers told me that I could join grade 2. I am so excited! I am always happy when I am at ISF because I have food to eat, friends to play with and teachers that always take care of me. I wish that next year my youngest brother will be able to come to ISF because I want to see him have a good education and be as happy as me. My favorite subjects are maths and Khmer. I want to become a teacher in the future because I want to teach all the children who want to study but do not have the chance."
A further 353 students, 49% of whom are female, are supported to study at public schools in Stung Meanchey and Chbar Ampov. 89% of them passed their semester I tests in March 2018 with 45% of them scoring above average. Our state school students will take their final exams this month and we are looking forward to sharing their results with you soon.
We are proud to announce that, thanks to the improvement implemented in our Education Programme, our students' attendance rate increased by 4%. At the beginning of the academic year, 91% of state school students were regularly attending classes. However, the percentage of students regularly studying at state schools increased to 95% in August 2018.
At ISF, we also provide English classes to a total of 489 catch-up and state school students, 49% of whom are female. Students' attendance rate continues to be very high, with 80-90% attending classes regularly. To improve our students skills and confidence in communicating in English, we hired two fluent English-speaking teachers and English-speaking volunteers continue to visit ISF to support our Khmer staff.
It is hard to believe that just a couple of years ago Sokha* couldn't speak a word of English. Now, she is the top of her class and can confidently hold conversations in English. Sokha told us that her education means the world to her. "I was so sad back then because I didn't want to stop studying" she says, remembering when she had to drop out of state school. "When I started to study at ISF, I felt that everything was absolutely different from the state school – the teachers took such good care of all the students and I could study English and art."
Mr. Bunthy, Sokha's English teacher here at ISF, says: "Sokha is the brightest student in the classroom. When she joined my class she didn't know a single letter of the alphabet. After two years of studying English, she can now listen, read, write and speak in English very well. Her improvement was noticeable at ISF's Children's Party earlier in the year when I selected her to do a presentation about her life in English. She did a fantastic presentation in front of hundreds of students, trustees, teachers, staff, and visitors. I am sure she will become a great English speaker and will go on to build a good career for herself."
Students dropping out of school before completion remains our biggest challenge. Moving back to the rural provinces or obtaining paid work accounted for the reasons why 11 ISF state school students dropped out during the reporting period. These students are receiving 1-to-1 counselling from our social workers and employment team to ensure that they progress on to stable employment and where possible return to school. When appropriate, our social workers and employment team support students to find part-time jobs, so that they can continue to study whilst generating much needed income as opposed to dropping out entirely. Currently, seven students are studying and working part-time as professional football players, football coach assistants, waiters and ISF librarians and five students are undertaking training to become barbers. ISF social workers also support the children's families where possible by suggesting employment or education opportunities which the family could benefit from. Supporting family members to find gainful employment reduces the rate of older students needing to drop out of school to support their family.
After meeting with ISF's social workers, 17 year old student Vasson* decided not to drop out of school. He learned that not only would his prospects be better if he finished his education but that he could also do vocational training alongside his studies.
Vasson* joined ISF's Catch-up Education Programme in 2013, to study grade 1 at the age of 11. Now, he is 17 years old and studying in grade 8 at high school.
Vasson recently told us a little bit more about the impact ISF's programmes have had on his life to date: "Two of my brothers are also students here at ISF and other three have never attended school because my mother cannot afford to send them. Our family's living situation is very difficult and it made me want to stop studying so I could find a job and work full-time. But, after ISF's social worker talked to me, I realised that, if I graduated high school, I would have more opportunities to find a job and earn a better wage. Their advice led me to change my mind and continue my studies.
ISF also gave me the opportunity to join their Employment Programme and access vocational training. They support me to attend barber training every Sunday at a private barber shop. I hope that this skill will help me to earn an income while I am studying at high school. I have been attending barber training for one year and four months and I've learned how to do many different men's hair styles. I want to run a small business when I graduate the training. When I have free time, I help to cut the hair of other ISF students who don't have money to go to a barber shop. Doing this allows me to improve my skills, build my confidence and also helps my friends.I will continue try to overcome all my challenges until I can reach my dream to become a doctor in the future."
ISF's university students continue to receive support from our dedicated team of social workers and have access to ISF's Employment Programme to develop their employability skills and competencies.
We are happy to report that our university student Siekheang recently successfully completed her pre-university English bridging course and Thida is on track to complete it in September 2018. Both students will then begin their university education in November 2018. At the moment, both are also working full-time to help support their families.
The third student, Bunleng, was offered a 50% scholarship to study at the National Taiwan University. Bunleng, who speaks excellent Chinese and English, moved to Taiwan in March 2018 where he will be living and studying for four years.
On behalf of all of us at ISF, thank you for supporting our students and their families to change their lives and futures.
*Names of children under 18 years old have been changed.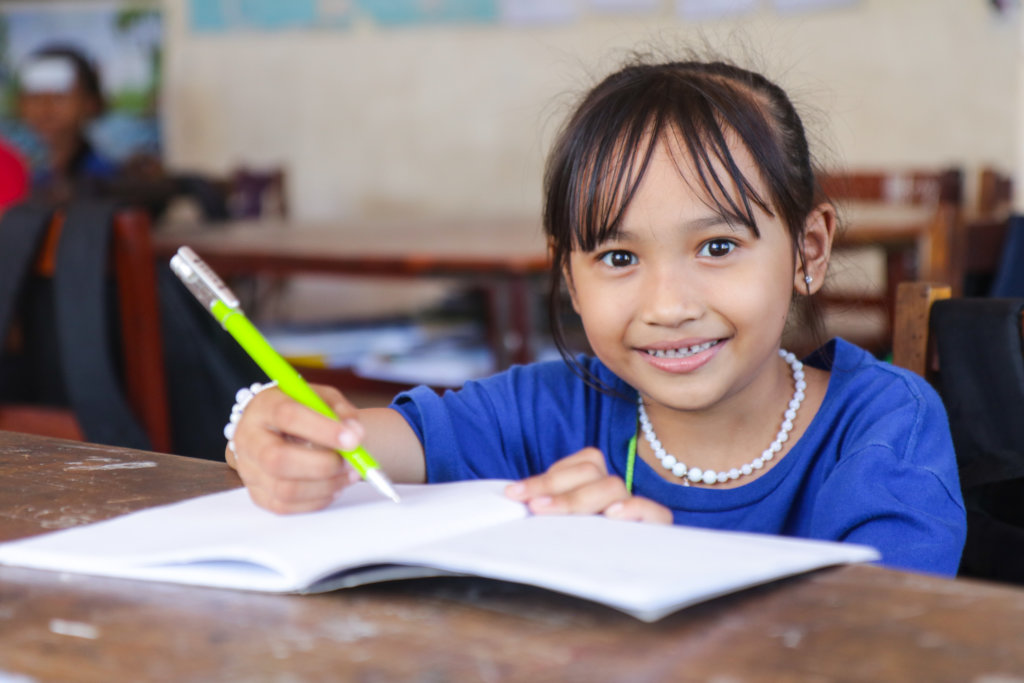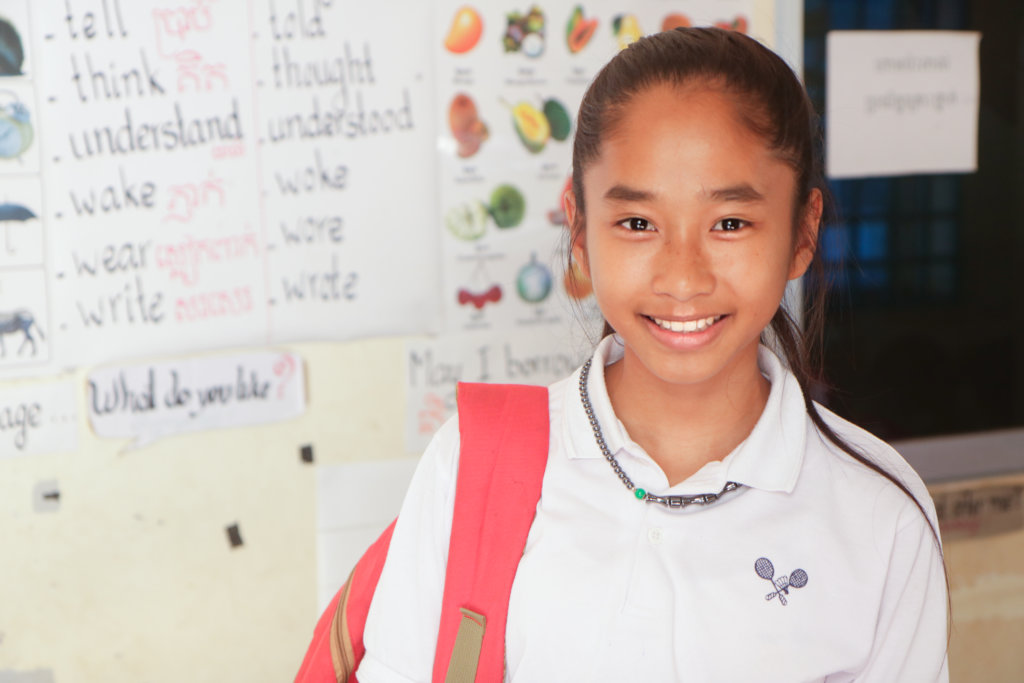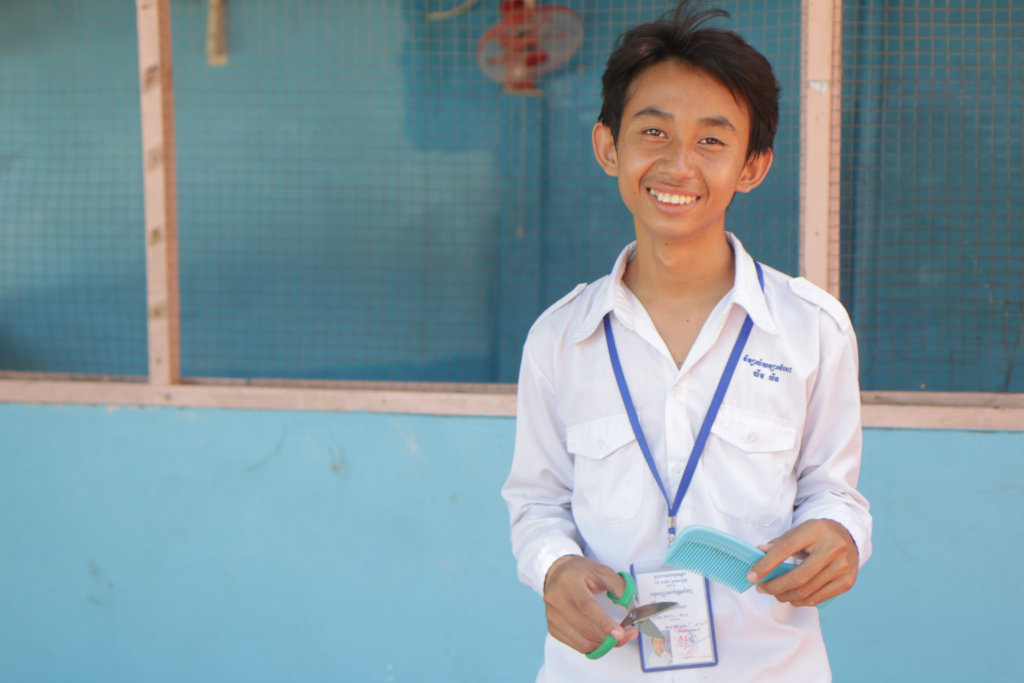 Links: