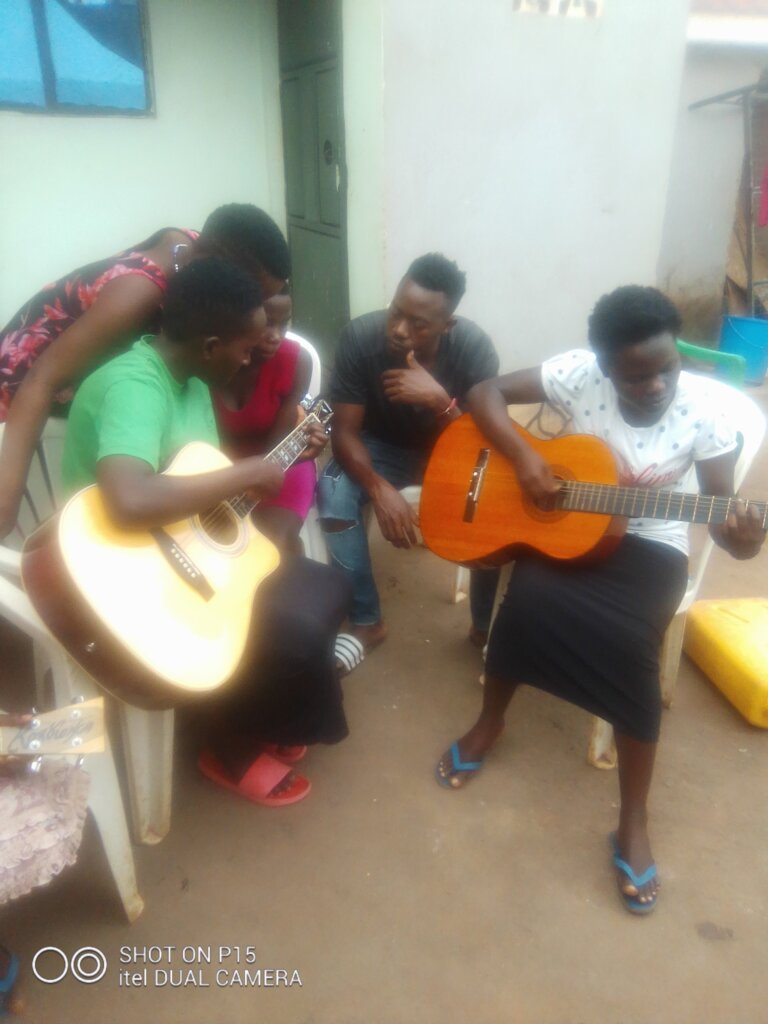 April/May 2023
Dear Friends,
I am not sure where to pick this from. Surely God's time is the best. May month though, has been very very testing
Thieves attacked GLS on 5/05/23 Friday seriously hurting two staff: our deputy headteacher, Justus, and the school nightwatchman, Daniel. Their injuries were life threatening. Justus was in a coma for 4 days and the nightwatchman lost a hand and a mutilated leg which needs amputation. Both were admitted at Nsambya Hospital in ICU (Intensive care unit). I am glad to inform you that Justus has greatly improved and has been advised by the doctors to take at least 6 months leave with regular visits every two weeks. Daniel's situation isn't good no-matter what doctors are doing. He is waiting for Leg Amputation process which sounds very scaring to him and his family because of financial issues and fear that this might completely take his life. I want to thank you friends for supporting with medical for these people and please understand that we still have a long way to go on Daniel and possibly on Justus. Daniel needs further 2.123M (£500) . (It will sound strange to many of you but all medical treatment is paid for, even if you are the victim of an assault and even if you are poor.)
Justus was attacked because they felt he had access to money. (He does not). Where there is so much need those that have anything are targets. Our staff inevitably live under the shadow of this threat. Justus has been sponsoring his further education every school holiday from his monthly small salary. He has very little or nothing that remains in his pocket so indeed disappointing for thieves to come asking him money ending up beating him hard when he failed to produce it. (What could he have produced anyway?)
Some 12 new people have joined our congregation and continue to attend our Bible study sessions and main services. Sadly again, 6 were attacked during our main service by their old friends. They were all dragged to police. 5 were allowed Police bond and one in prison. I am trying to closely follow up on their story but all I know for now is that they had accepted Jesus Christ as their personal saviour. Some of those beaten were admitted to hospital.
The school has just opened from a month holiday since 29/04/23. However, the fear of the attack has an impact on the children to report in good number at school. Pray that some don't consider moving to other schools. These incidences have a big effect.
We are so grateful for so much Justus's progress, Our secondary self-study children have resumed their serious studies , Our ex-student, now nursery teacher, getting further qualifications in western Ugandan safely returned from her holiday study , Our 5 secondary students on external schools have returned back to their normal studies Food provided , Farm progressing well Requests; Funding for Secondary/further education, peace to the persecuted new converts, Gerald, another ex GLH, sitting his final law exams
My WhatsApp number is +256770380342
Blessings,
James
Ephesians 2:8-9 has been so special to me