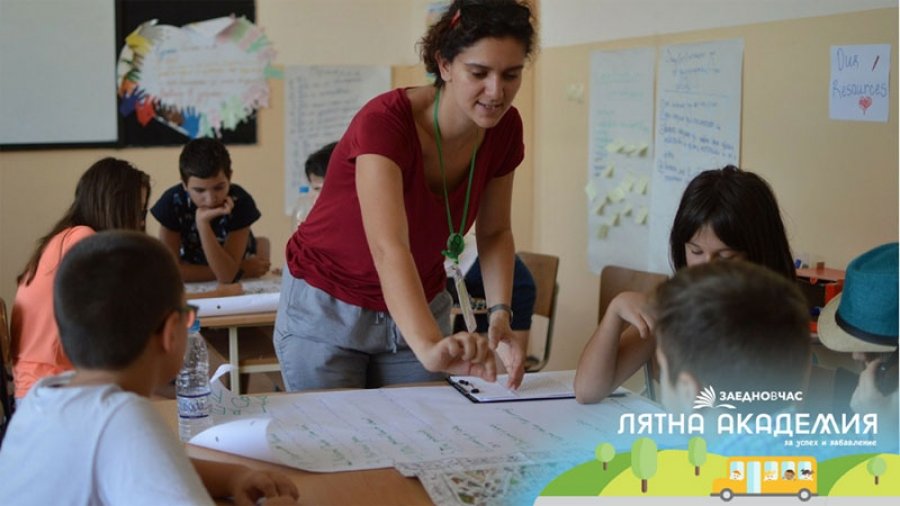 For the tenth consecutive year, Teach For Bulgaria organizes a free Summer Academy for students from grades I to XII.
The purpose of the Academy is to increase the students' motivation for learning and to improve their preparation in the subjects studied.
The classes during the academy are led by the new motivated teachers in Teach For Bulgaria program. They are specialists in different disciplines and have varied professional experience. All teachers at the Summer Academy are trained in the international "Teach as a Leader" model, created with a focus on the success of each student.
In 2020, the Academy will be again held in schools in Sofia.
Since the summer of 2010, thousands of children have passed through the Summer Academy of fun and success that Teach For Bulgaria organizes. All of them and their parents have many reasons each year to choose to embark on a three-week adventure.
There are a number of practical reasons for supporting summer training. Here are some of them:
Students maintain their knowledge and skills
Students make new friendships
The Academy helps to enter the new school year more smoothly
Improvement of the Bulgarian language and communication skills
More details are coming soon!
Meanwhile, we are happy to announce that during The March Little by Little Campaign which is a five-day crowdfunding campaign, GlobalGiving will match up to $50 of your donation at 50%.
If you wish your donation to be matched, the campaign will start on Monday, March 23 until Friday, March 27.
Thank you for believing in our cause!
TFB Team
Links: