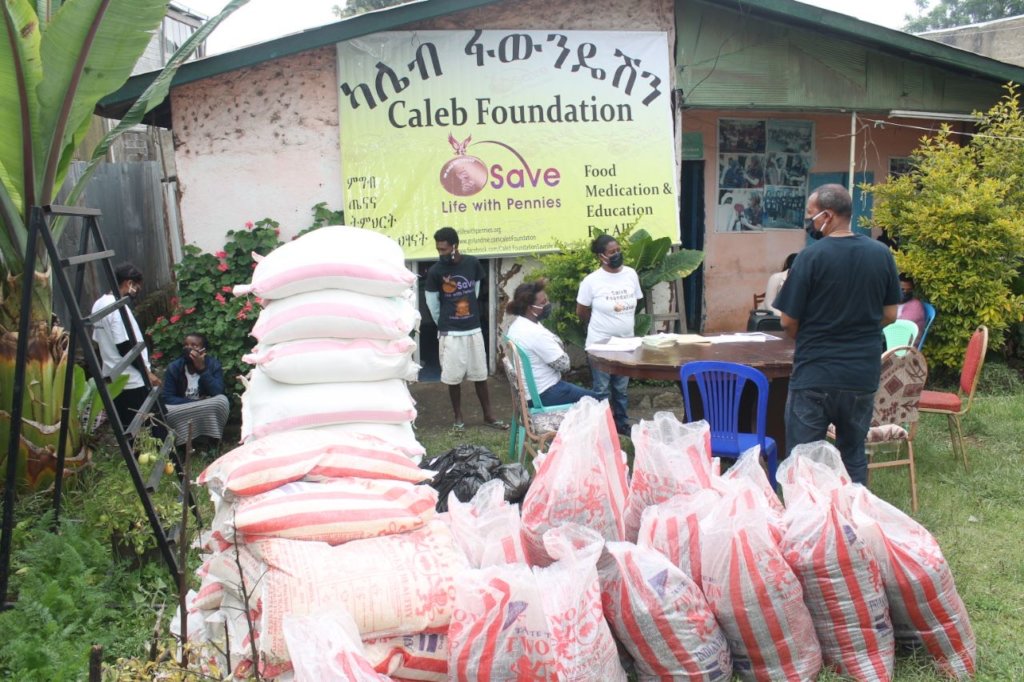 One day, as I was speaking to all of Caleb Foundations children in Ethiopia, a five-year-old girl raised her hand to ask me a question. She said, 'Who are you to us? Are you our mother, are you our aunt, do we relate somehow? Why are you helping us?' I asked her, 'Have you ever prayed to God for help'? She nodded her head saying 'yes'. And then I said, 'I want you to know I am not just one person. Many other people work to help support the Caleb Foundation, and we might be the answer to your prayers.'
Dear Caleb Foundation families and friends,
Thank you for being the answer to many prayers. We wouldn't be able to reach out to these desperate families without your generous support and help. As you all know, the year 2020 has been challenging for the whole world. But it is obvious to say, it is extremely challenging for the underprivileged families who already struggle in their day to day lives. Most disadvantaged families are daily laborers who pick up odd jobs to make a living and provide for their children daily. Unfortunately, due to the COVID-19 crisis, most people are no longer hiring gig workers for safety reasons.
As you all know, we started our campaign to raise money for 450 underprivileged families in Ethiopia. And because of you and other generous partners, we were able to raise $5,207 from 55 donors total as of now. This means we are now able to provide a one-months' worth of groceries to 208 families. Thank you to all of you who have helped us. Caleb Foundation currently has its doors wide open for underprivileged families to come and receive the monthly supply. The families we are helping are verified by the government to ensure that they have no source of income. Our team in Ethiopia is also confirming that the food is being equally distributed among the families.
This being said, if you haven't gotten a chance to help us yet, or if you want to donate again, GlobalGiving has a Bonus Day on July 15, 2020, from 9:00 AM ET to 11:59 p.m. or until matching funds run out. Please take this advantage to double your donation and make a bigger impact!
Thank you again for your continued help. Stay safe.
Tena Alemu
Links: