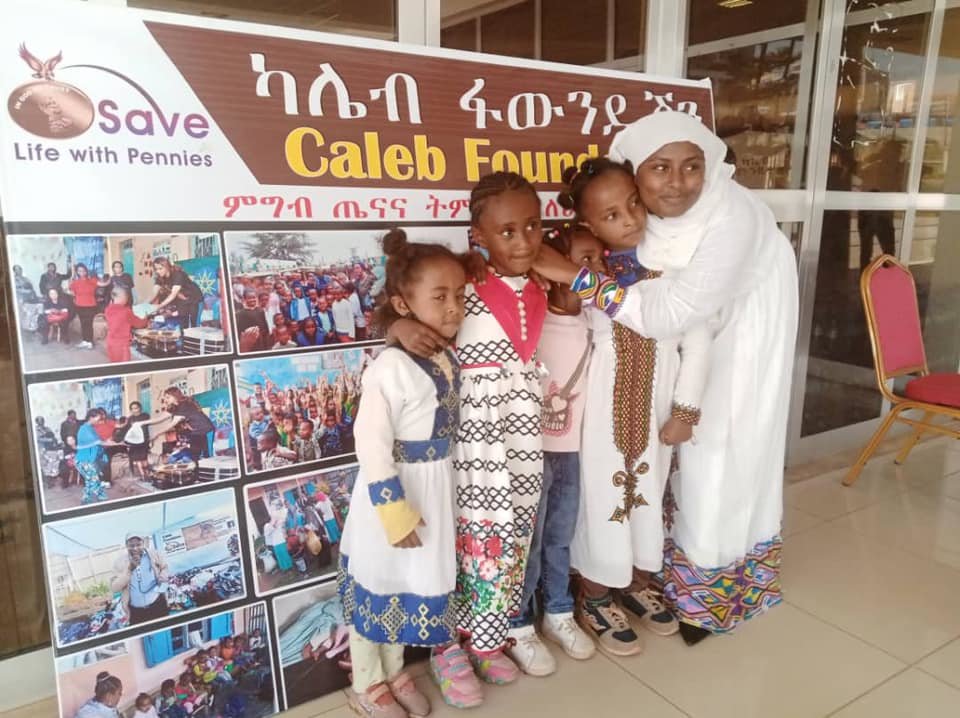 Dear Friends and Family of Caleb Foundation,
First and foremost, we would like to sincerely thank you for all your support throughout 2020. You stand with us because you have a heart full of love, an ear ready to listen, and a hand willing to help. Last year, your support made a tangible impact on those who were forgotten. No word is powerful enough to express our heartfelt thank you. We want to thank you for believing in us to save lives and to serve others that wouldn't be seen otherwise. We would not be able to accomplish any of these without your generosity and support. Together, we hope to continue making an impact that cannot be erased. Please kindly see below the summary of our major accomplishments in the year 2020.
Partnership with GlobalGiving to run a campaign that is aimed at reaching out to 450 underprivileged families affected by the COVID-19.
Caleb Foundation partnered with GlobalGiving in 2020 to run a campaign to reach out to families impacted by COVID-19. This campaign benefited a total of 500 households who were suffering from unemployment due to the pandemic. These households were supported with clothes, food, and facemasks. On top of this, we provided an awareness-raising education on the prevention of the pandemic with the collaboration of the Ethiopian Red cross.
As responding to the COVID-19 pandemic requires the collaborative efforts of various stakeholders, Caleb Foundation is actively working with the Addis Ababa administration Woreda 12 female and child affairs office.
In addition, Caleb Foundation also donated a total of 2140 kilograms of rice, 1472 kilograms of wheat flour, 1104 liters of food oil, and 165 kilograms of Macaroni to the Corona prevention steering committee which in turn went to underprivileged families in Ethiopia. In return, the committee helped us to identify and support potentially vulnerable households in a structured manner.
Also, in an attempt to sustain the family meal assistance program, Caleb Foundation provided families with supplies such as gloves and sanitizer to sell for their own profit. As a result, most beneficiaries became self-sufficient throughout the pandemic and were able to provide for their respective family.
In the 2020 pandemic period, Caleb Foundation fed over 1000 homeless individuals through a lunch kitchen with the active participation of the government sector, journalists, Sabbath school members, private banks, and other community-based institutions. At this event, Caleb Foundation donated 1,600 reusable face masks for our sponsored family and staff members who had to continue working during the pandemic. Caleb Foundation also distributed more than 3000 pamphlets and brochures as training materials to create awareness about the pandemic the same day.
The hard work of the Caleb Foundation during the pandemic was noticed and was rewarded with a certificate of recognition from the Woreda administration's women & child affairs office in 2020.
Taught Caleb Foundation's students' vocational skills during the school shut-down due to COVID-19.
This program is part of the Livelihood Improvement Program of the Caleb Foundation. The livelihood improvement program of the Caleb foundation includes the provision of vocational skill training and in-kind donation to the poorest women and youth.
Due to the COVID school shut down in 2020, our focus was to keep our sponsored youth busy with our program. By collaborating with a local Engineering industry named Tsion Engineering Inc, we were able to provide welding and metalwork skill training to 20 of our sponsored children from high school. These youth were provided with self-protective overcoats, goggles, masks, and gloves to protect themselves. Some of these trained targeted beneficiaries were able to build foot pedal sinks for public handwashing purposes. These foot pedal sinks were sold by Tsion Engineering in an attempt to reduce the COVID transmission rate which can result from touching while people are washing hands. These trained, targeted beneficiaries can be potential future employees for Tsion Engineering Inc, or they will be linked to self-employment opportunities upon completion of the skill training.
Please continue to read if you are interested to know our accomplishments in other projects as well.
Donated laptops to Caleb Foundation's children who have been accepted to join universities.
One of Caleb Foundation's biggest visions is to provide education to all underprivileged children. Since 2012, Caleb Foundation has helped thousands of children to go to school. But to see children graduate high school with exceptional grades and continue to higher education is a great achievement we all must celebrate. In order to support the students heading on to further their education, we provided brand-new laptops to equip them with the necessary technology to be successful. So far Caleb Foundation has a little more than 10 students who've made it to the collegiate level and 3 college graduates. We hope to influence many more current high school students to follow in these footsteps by showing the support they'll receive if they choose to pursue higher education.
Donations to the homeless in the United States by collaborating with the nonprofit organization NSPIRE.
Caleb Foundation donated men, women, and kids clothing, household items, kitchenware, bicycles, and nonperishable foods to NSPIRE outreach. NSPIRE Outreach Inc is a US-based nonprofit organization located in Lawrenceville, GA. The donation given to NSPIRE outreach will go directly to homeless families in Georgia, North Carolina, Tennessee, California, Mississippi, and Arkansas.
Launched a new educational YouTube channel to promote technical knowledge in the Ethiopian American community.
The newly launched Caleb Foundation YouTube channel has different educational videos to address several job-related issues in our community. One of the common problems that immigrants face when they arrive in the United States is lacking basic computer skills. Caleb Foundation has donated more than 50 computers in the past few years to overcome this problem. And the Caleb Foundation YouTube channel, called "Enemamar" (Let us teach each other), is a platform for anyone willing to donate a "how-to" video to promote technological lessons in our community. The long-term plan is to use this channel for beginning, intermediate, and advanced technological lessons. However, our focus currently is beginner lessons. In 2020, we were able to launch a few basic lessons on our channel, and they're focused on a wide range of topics, such as how to apply for a job online, how to write a resume, how to create emails, and so on. We are hoping this will help to overcome unemployment and the technological barrier most immigrants face.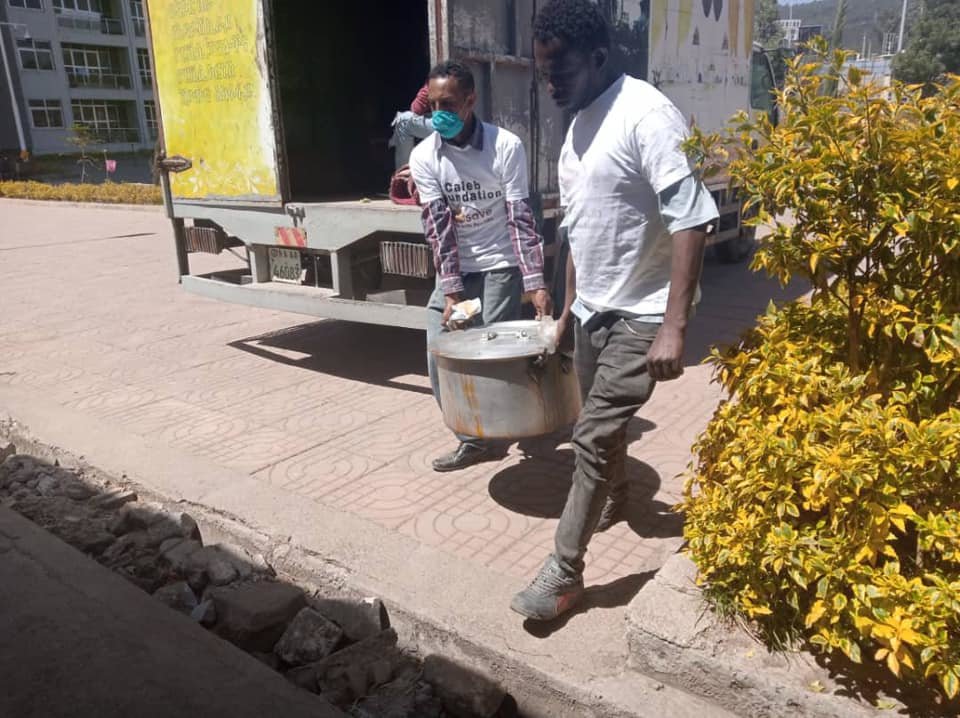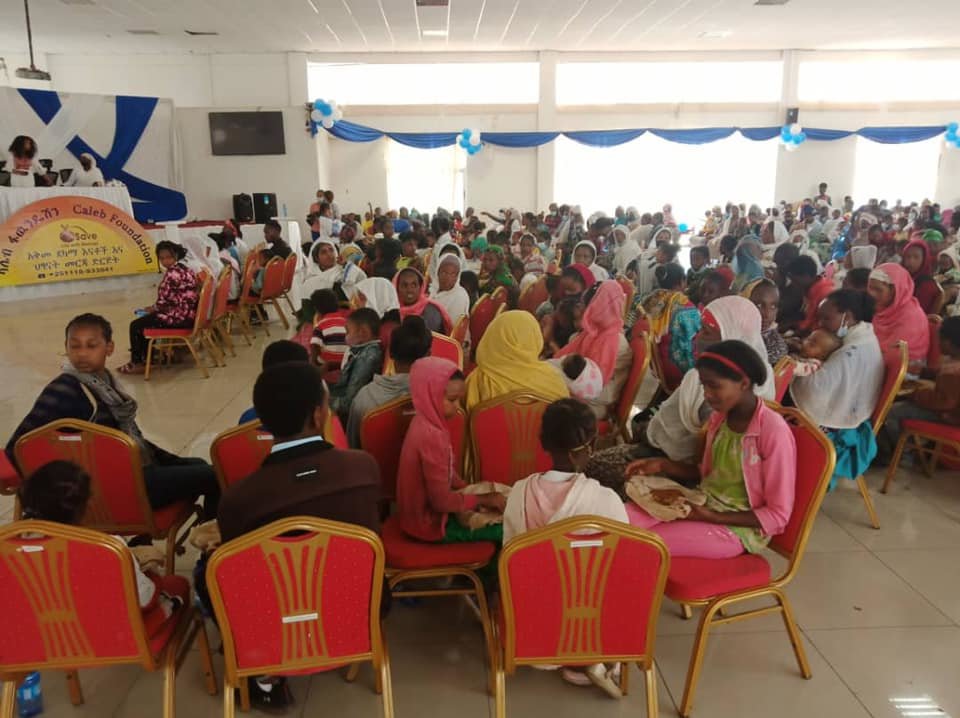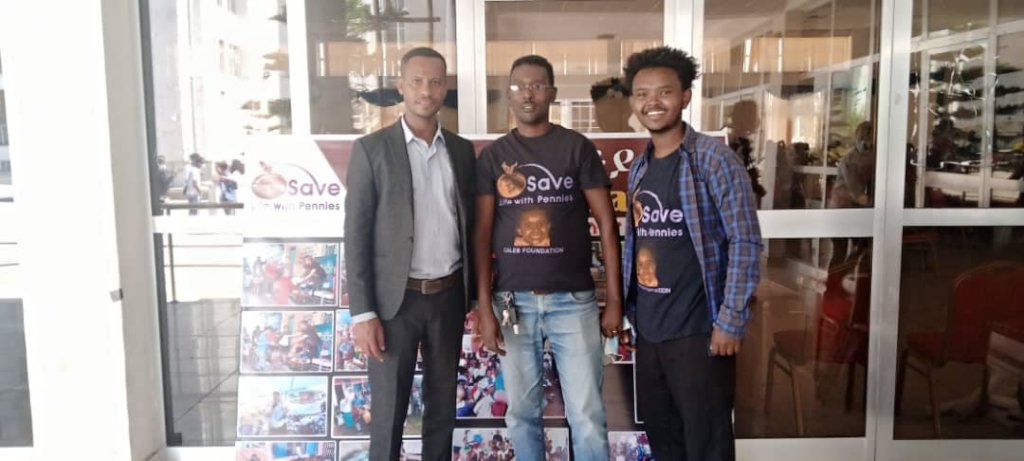 Links: