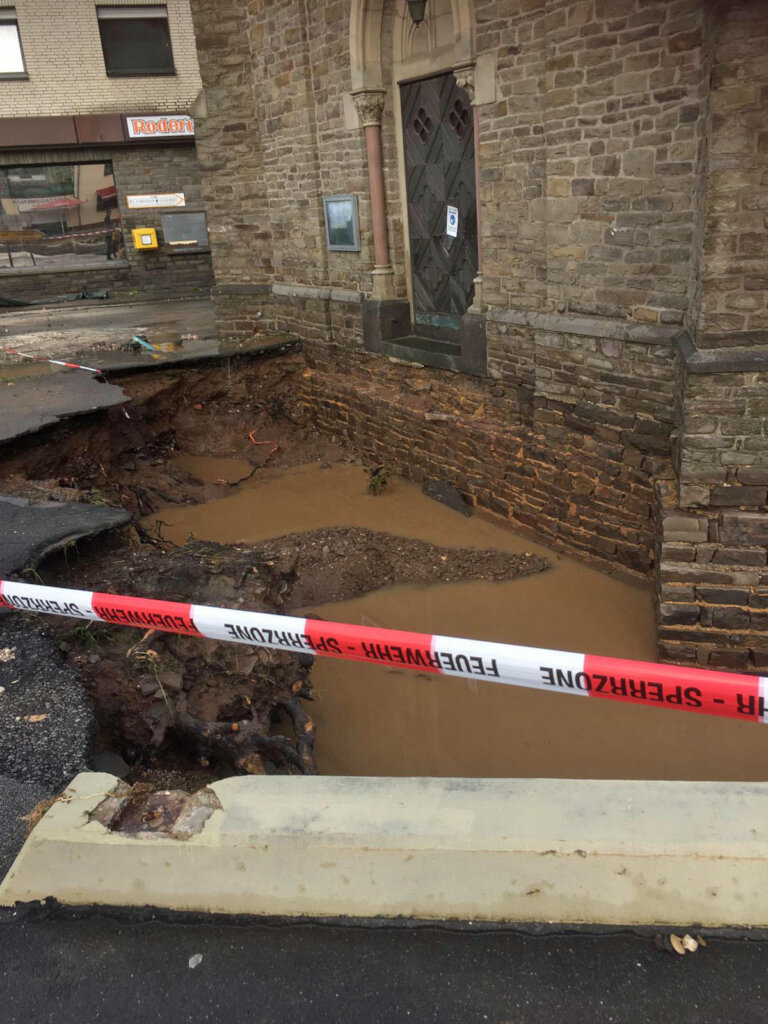 During the first few weeks, a mobile team drove to the flooded area several times a week to clarify questions on site and expand the network. As a result, the main focus of the relief effort became to support the social infrastructure with a focus on child and youth welfare. "Funded institutions were and are primarily parents' initiatives, support associations attached to schools and kindergartens. As a registered association, we can support social institutions of the same structure more easily than individual households or companies," says speaker Liliana Wadelnour.
As an emergency aid measure, each facility received up to 30,000 euros from donations. From these 80 facilities, four were finally filtered out that will be supported as "lighthouse projects" in reconstruction with up to 630,000 euros in the long term until 2024."Our aim was to visit every facility, both during the application process and afterwards. The rebuilding and building of children's and youth facilities, retirement homes, fire brigade structures, educational and leisure facilities make it possible to deal with the emergency and support recovery of everyday life," adds Natalie Luetjens.
In addition, we are providing funds to create two social worker positions. These should initiate participatory projects in which children and young people explicitly have their say. "As a youth facility, we see ourselves as lobbyists for young people. In the ongoing reconstruction process, children and young people were never asked for their opinion on how they would organize the reconstruction. We now want to change that with the new social workers who go to the individual locations and, for example offer workshops for the future," stresses director Petra Klein.
This will certainly not be the last, and perhaps not the worst, environmental disaster in Germany, Carina Rolly sums up. "It is all the more important that we concentrate on our strengths, pay attention to those close to us and act together without competition, with compassion, understanding and every possible commitment in the disaster. For better disaster relief, all hands are needed, from the profit sector, politics and civil society."
Thank you very much for your kind donation!