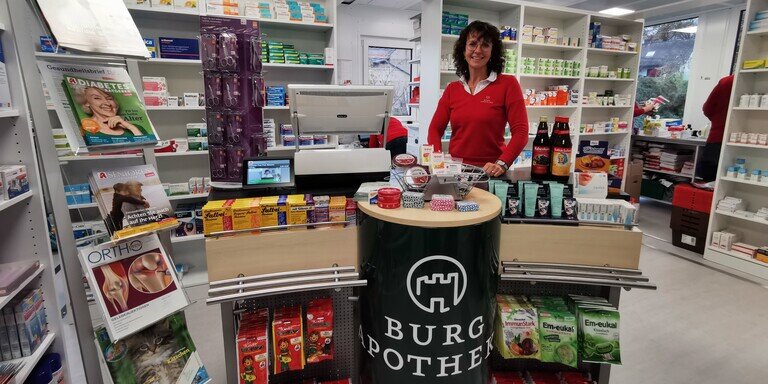 In the night of July 15, 2021, severe storms have left major destruction in Rhineland-Palatinate and North Rhine-Westphalia. Many families lost their homes, 183 people were killed. More than 40,000 people are suffering from the consequences of the disaster.
"The mud is gone, the medication is gone, the plaster is off the walls. It's kind of an open hole." This is how a pharmacist describes her old business premises in Altenahr, which were damaged by the floods. After the flood disaster, she provisionally distributed medicines in to the affected people in a small issuing office.
She has now moved into one of the newly constructed container from one of our alliance organization and can resume regular pharmacy service.
"Many people are very exhausted. The first wave of colds is starting. In addition, we are observing many complaints about insomnia and inner restlessness. The prescriptions prescribed by the doctors also show that the psychological strain on people is very high" says the pharmacist.
Right next to the pharmacy, in a second container, a doctor and her small team were able to set up treatment rooms. The praxis of the general practitioner was originally located in Altenahr and was also destroyed by the floods. She was only able to save the patient files.
Not everything is as it used to be, but the first patients can be received and treated. "We hope that we will soon be able to take blood samples. That we can vaccinate. That we can examine a little more" she says.
For at least one year, the pharmacy and the doctor's office in Kalenborn will continue to operate – and with it, basic medical care for the immediate region. The relief workers are now in the process of planning further projects to support the people.
Thank you very much for your kind donation!