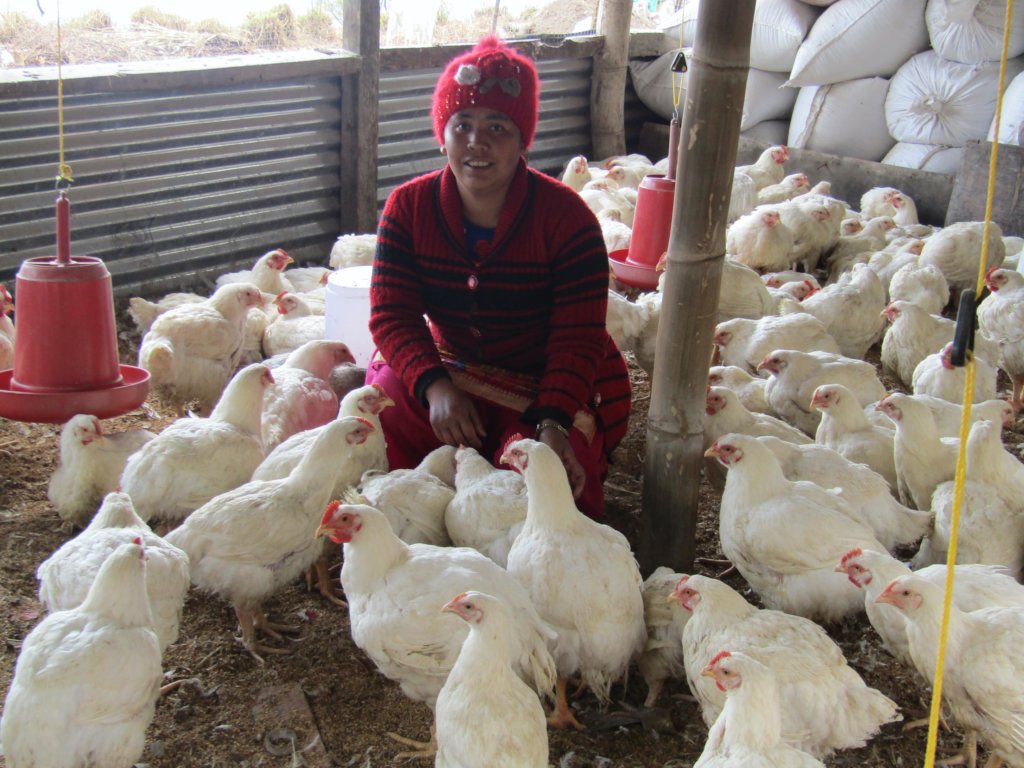 We're very pleased and grateful to have a lot of new friends joining us recently, via the Girl Fund campaign. Thank you again, and welcome! We hope you'll take a moment to go back through some of the previous reports (with photos!) for this GlobalGiving project. If anyone is interested, I can also point you to our past/funded GlobalGiving projects. And of course we hope you'll visit our website and social media (links below) for lots more information and many more photos! Always, photos. We like photos.
This is going to be a longer report than usual, partly because we want to let you know how ETC is coping with the pandemic situation.
To date, there has been only one confirmed case of COVID-19 in Nepal, but of course people there are concerned about taking preventive measures and "flattening the curve" to the extent possible, as are we all. Schools have closed, travel is restricted, and public gatherings have been canceled or postponed. If you are interested, you can read more about this at the U.S. Embassy's website.
As for ETC specifically:
Our Kathmandu office staff is going to be working from home for the time being (and our Ithaca staff has worked from home since 2012!); the field staff, as residents of the villages we serve, will remain there.
We are postponing or, perhaps eventually, canceling group-based activities for the rest of March and into April. This includes such things as agricultural trainings as well as, unfortunately, our usual International Women's Day celebrations, which would have happened on March 8th.
There are program activities that can still be done safely, such as field staff providing guidance on gardening/farming issues on an individual basis (and from a safe distance!).
*****
In these quarterly reports, we typically share with you some details about the specific activities we've been doing lately – number of agricultural trainings offered, number of teachers trained, etc. Today, we'd like to talk more generally about the issue of children's education in Nepal.*
Improving access to and quality of children's education in Nepal was ETC's original purpose, and it remains one of our three mutually supportive program areas. ETC is therefore very pleased to be a member of the Global Campaign for Education-US Chapter. This coalition of program-oriented and advocacy-oriented organizations is committed to improving both access to and quality of education for children around the world.
As a GCE member, ETC has often contributed blog posts about our work in the context of national and international conditions. They are all quick reads and include illustrative photos, and we hope you will enjoy them. (We all need lots of reading material while we are practicing social distancing!)
From September 2014: Early Childhood Education in Rural Nepal
From December 2014: Pre-Primary and Early Childhood Education in Nepal
From April 2015 (less than two weeks before the massive earthquake): Taking a Holistic Approach to Ensure MDG Success
From November 2015: Helping to Rebuild a Community Through Education
From May 2016: One Year Later: Why It's Especially Important to #FundEducation After a Disaster
From April 2017: Two Years Later: Model Classrooms in Rural Nepal
From October 2018: Beyond Rote Learning and Teaching in Rural Areas
From November 2019: Extracurriculars Aren't Just "Extra"
*****
As always, we thank you very much for making all of our important work possible – we could not do it without you!
* For those of you who really like our activity-related stats, here are some from the past few months:
As of December 2019, 370 women had increased their household incomes significantly by raising and selling goats and poultry. On average, the women had earned $98 from selling goats and $206 from selling poultry. This was in addition to the nutritional benefits to their own families.
Hundreds of women have increased their household incomes by cultivating and selling produce, including specialty and high-value crops such as mushrooms (see photo) and cardamom (for an average of $66 per woman).
Twenty-three math teachers recently received refresher training in best practices, including how to use inexpensive or free resources to enhance their students' learning experiences.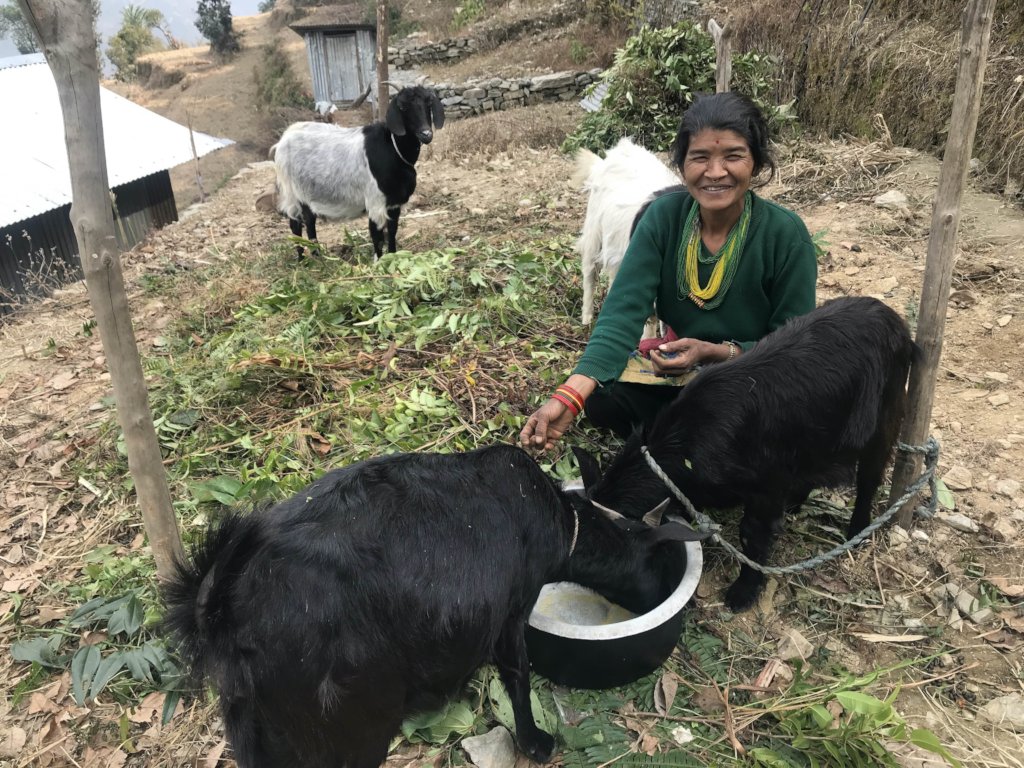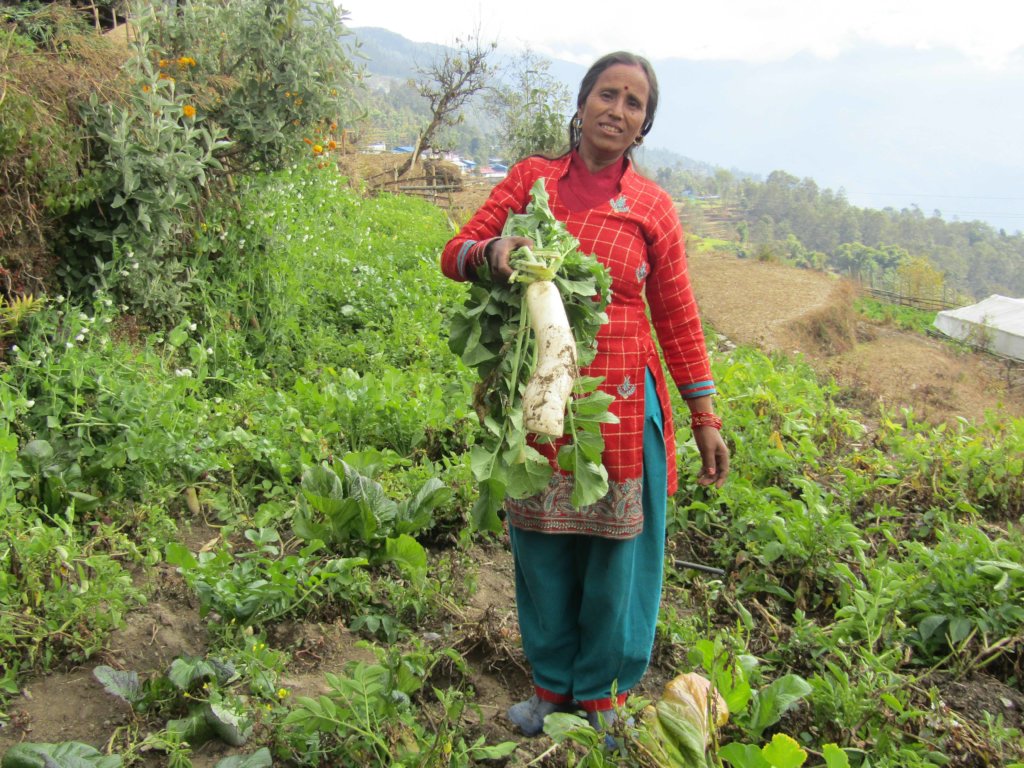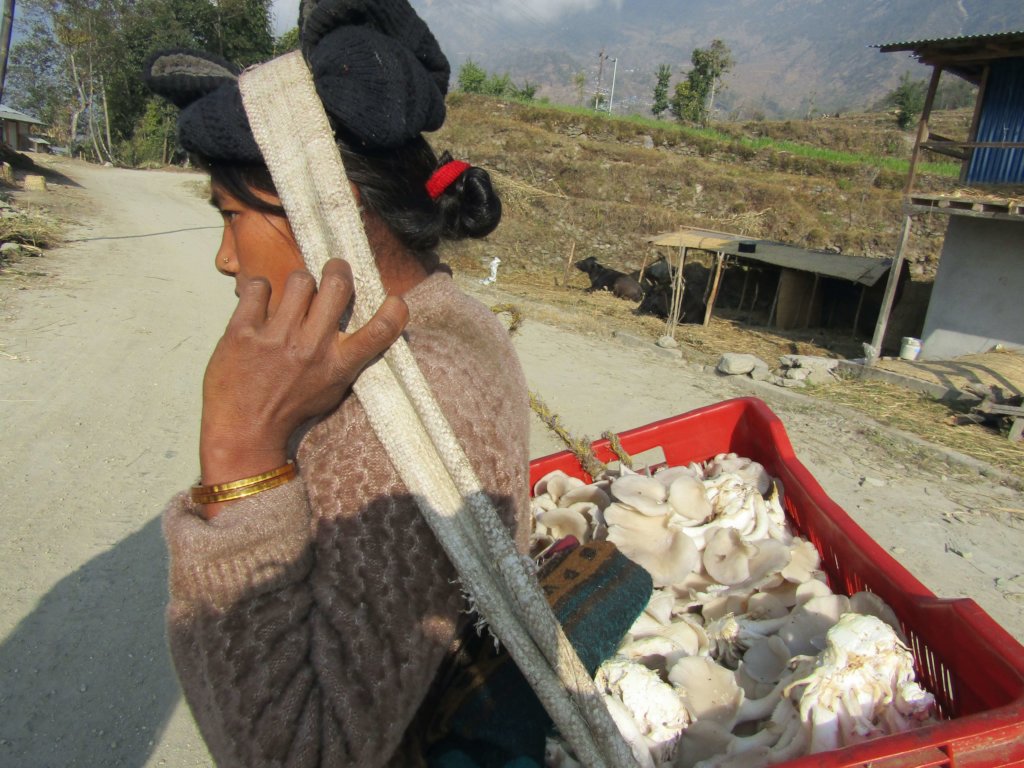 Links: