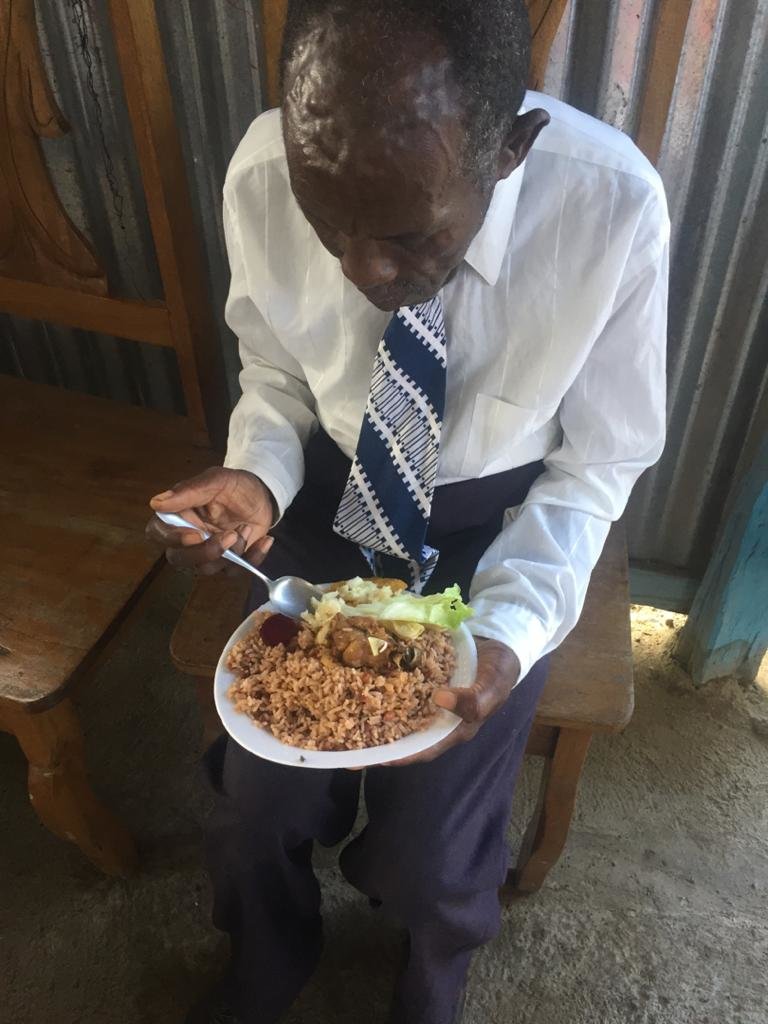 EMERGENCY FOOD CRISIS IN HAITI:
< This project plan to build food banks in rural areas of Port-au-Prince and Cap-Haitien Haiti, providing Rich supply of Food, critical Nourishments to sick and malnourished children.
> This project plan to build support services to more than 1000 who are Accustomed to hunger now facing a period of Starvation traumatized by the unstable government and near civil war.
> This project plan to educate 250 women allowing them to rise out of Poverty, which will provide for their families' health and well-being. This project will affect more than 10,000 people in the most impoverished rural areas of Port-au-prince and Cap-Haitien Haiti.
DMI thank you for your continued support of our projects to help the most vulnerable, in Haiti! As you may have seen, unfortunately, we have been unable to raise the amount needed to fund this project but the work goes on. we continue to seek donors and partners who believe in this most vital work. Haiti is currently in a fragile state. Years of economic hardship and poverty, combined with a mistrust in the government, have created a situation that Haiti is having difficulty overcoming. There are millions out of work and with limited access to food and clean drinking water. We continue to serve with the help you and our partners have provided.
Despite the current environment in Haiti, the DMI team is still up and running on a daily basis to help the most needy.
There was a period of time, Haiti used to produce many things like rice, coffee, sugarcane, vegetables etc. About two or three decades ago, Haiti's production of goods and services stopped. Food and Most Baby formula is so expensive in Haiti because the country imports everything from different countries like the Dominican Republic, the United States, the Netherlands and China. Haiti barely have any goods and services to export from. So when people go to the supermarket, everything is more expensive than even in the supermarkets in the United States and Canada. The cheapest baby formula is like 20 US dollars or more depending on the place. The highest is like 25 US dollars per box or more. The Smallest and cheapest one has only 350 grams of formula. That is not even enough to feed a baby for a week. It is not even the good quality that a pediatrician would recommend a mother feed an enfant.
Many families in Haiti don't have the means to buy Baby formula because it's out of their financial reach. Some mothers actually breastfeed their children for two to three years because it is easier and cheaper to do so. Not having to buy baby formula or baby food for their children gives them the opportunity to feed themselves and the rest of their family. The government does not have any programs for parents with low income or for single parents. The government does not subside any of their needs. But sometimes mothers do not have enough breast milk or the mother has died and the father needs to buy milk.
Now, more than ever, it is important that we help those who are malnourished and near starvation during this time of crisis. We are committed to opening the children's clinics to begin to meet the needs of the community.
Your continued support will help families in need get the nutrition they need to regain their strength. You'll give parents the ultimate gift: the assurance that their children, once facing starvation and malnutrition, will be fine after all.
Thank you for helping children recover so that families can grow together,
We cannot thank you enough for your support!