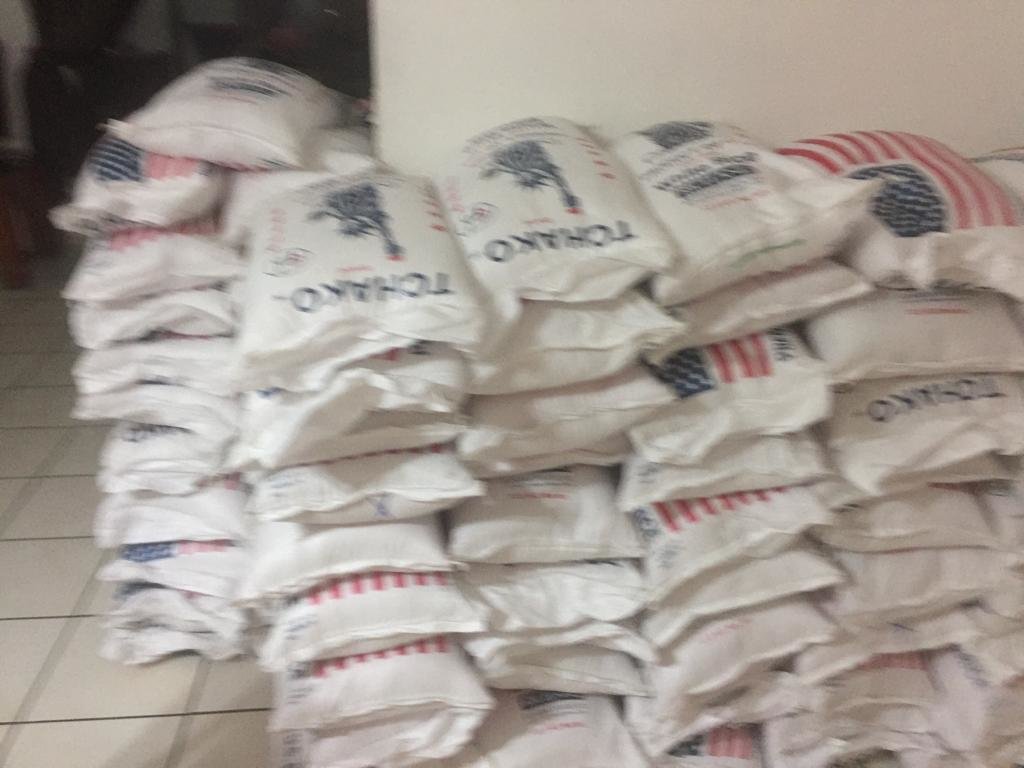 Dear Friends and Partners,
This report is another chance for DMI and team to thank you!
Your support helps ensure that we can continue helping our community. We know there are a lot of other ways you could have spent this money, but chose us, we feel privileged that you chose to invest in our work. You are now part of our community and we honored to have you. We want to make sure you see the impact your donations are having on those you chose to support.
With the current national lockdown in Haiti, all schools were closed, and therefore, our usual feeding schemes through the churches, schools are not open. However, many of the community leaders who run the Food pantries are taking the food to feed to hungry in their communities, at home which includes children and adults who would normally be fed through their school's cafeteria or at food pantrie/churches' kitchen.
Our team-Fight Near Starvation in Rural areas of Haiti has been working tirelessly, with your support to ensure that the hundreds of starving, destitute people in our communities are being fed. To date, we have been able to distribute hundreds of thousands of meals, but there are still many, more mouths to feed and people to reach. With that in mind, MDLM has turned Fight Near Starvation Project into a COVID-19 Hunger Relief. Hunger Haiti Project #43473
COVID-19 FUND FIGHT NEAR STARVATION IN RURAL HAITI
If you would like to support our COVID-19 Food Fund project, please follow the link to have a look at what we're doing and donate:
https://www.globalgiving.org/projects/fight-near-starvation-in-haiti/
One last thing—sharing our project with your friends and family helps us spread the word about our work and continue to grow our community of supporters like you. If you're willing to share the story of our work with your network, we'd be incredibly grateful.
Thank you for taking the time to catch up with us.
Many, many Blessings!
And please stay healthy!!!
DMI-MDLM Project Team