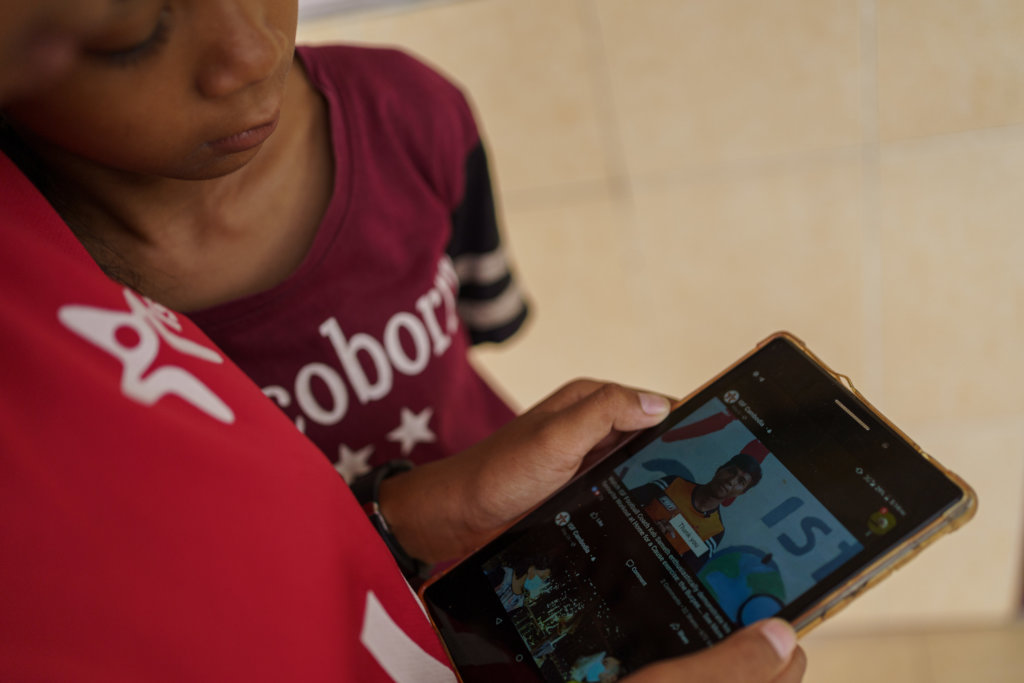 By now, we wish we could report that ISF's football pitches were full again of aspiring footballers playing games, learning skills, and having fun. However, Cambodia is still facing restrictions as it fights the ongoing repercussions of the COVID-19 pandemic.
With organised sport still banned, the forced suspension of our Football Programme has put a halt to team's weekly training and matches. Sadly, our annual tournaments and Youth League remain postponed and we currently do not know when they will be able to take place.
Your generous support has enabled ISF to continue employing our Football Programme coaches and staff as well as adapt our activities to ensure COVID-19 does not have a long-lasting impact on the team. We are looking forward to resuming our regular face-to-face training sessions and hosting weekly matches as soon as we are able to. Until then, we continue to take advantage of technology to provide online workouts and coaching sessions to players to keep them engaged, healthy, and active.
The team are also organising a rare opportunity for youths both in our Football Programme and throughout the country to continue having access to sporting opportunities during restrictions. Professional player Prak Mony Udom, from Svay Football Club, and one of Tottenham Hotspur Football Club's esteemed coaches will host an online workshop to share their journey on becoming involved in the sport on a professional level, as well as getting participants involved in practising their skills.
This exciting workshop will be concluded with the launch of ISF's Juggling Football Competition to put players' football skills to the test. You can see who can keep the ball in the air for the longest and follow the updates on ISF's Facebook page.
Join us in breaking barriers to education for disadvantaged Cambodian children
The ongoing COVID-19 restrictions are not only disrupting our programmes, but for many of the families ISF support they are at risk of being forced further into poverty. Living in extreme poverty, these families often survive hand-to-mouth and continue to face the devastating economic repercussions of the pandemic. Sadly, this threatens youths' schooling as many are at risk of dropping out in order to find work to help support their families.
ISF is working hard to mitigate these risks and continue breaking barriers to education for these disadvantaged children through ongoing support and additional aid. While our Football Programme is suspended, we would love it if you would join our Break Barriers to Education for Cambodian Children Project. Going forward, you will continue to receive updates from ISF and what we are doing via this project.
We hope you enjoy future updates about our Education Programme and thank you once again for your kindness and generosity to ISF.
Links: