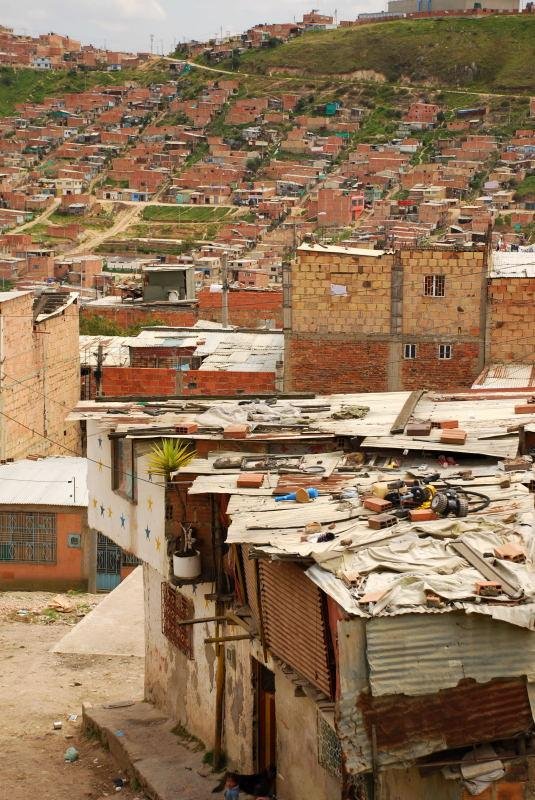 The housing condition remains one of the main problems of this country: most of the population lives in precarious shacks, built with wood and other recycled materials, without water, sanitation and sewerage. Often old mattresses, blankets, a small field oven and some black pot are the only things that can be found inside the "homes". Bad conditions and space promiscuity make family life so difficult and increase the risk of neglect on children.
The project leaders Andrea and Rosanna tell us that in these months basic goods have been deployed to the poorest families and other estufas or general household appliances will be installed soon. Our local referrals, Luis and Myriam, continued their visits to the Bogota, Santa Ines and Juan Rey districts in order to identify the most urgent needs and interventions to be made by the end of the year.
It is always excited to receive good news from families already supported: for example, thanks to the new laudry, the Sara's family has totally improved their own hygiene and, consequences, the condition of life. In fact, the home is for us the fundamental way to radically help a family get out of poverty.
In the end, we exult together with the Colombians who in the night between 24 and 25 August have gone all over Colombia in a triumph of dances, songs and prayers for the agreement reached in Havana between the government and Fuerzas Armadas Revolucionarias de Colombia (Farc). Colombian people will be called on October to choose whether to continue living in a nation in war or turn towards peace. "Si, se puede!" is the cry that resonates every time.
A great job is waiting for these, peace can not be decided by a signature, should be built day by day!