Project Report

| Nov 16, 2023
Gratitude & Joint Action Nourish a Hopeful Spirit
Dear Kindly Donors and Friends,
Your regular or one-time donations go directly into providing scholarships for young adults from around Asia to join our three-month in-person School of English for Engaged Social Service. We want to thank you for your very kind support over the years. An increasing number of the young adults we train are teachers at many levels. And we are gratified to know that whatever good we offer in our work will be replicated in their classrooms. So we chose as our first photo, Karen students at a Migrant Learning Center in the Thai border town of Mae Sot. We also want to celebrate the fact that for the first time we offered an in-person training to Myanmar teachers working there, and some of them may join our SENS 2024 program.
As we prepare for our SENS 2024 program, from January 14th to April 6th, we want you to know that an opportunity will come in less than two weeks (November 28th) where your donation of any size will be matched by the GlobalGiving platform. The amount of matching funds depends on how much we bring in. So we ask for you to consider donating as much as you can at that time. The exact 24-hour period when your donations will bring in matching funds on November 28th is from 00:00:00 U.S. Eastern Standard Time to 23:59:59 EST.
We do not take your donations for granted. They are a precious gift to us, especially at this time. In the midst of extremely painful and destructive wars and unexpectedly rapid global heating, we will be taking three months to support a group of carefully selected young leaders from around Asia to reflect on their lives, to undo the effects of past hurts, to look at the world clearly to see the roots of violence, inequality, and loss of global environments, and then for each to envision their own steps forward towards realizing a peaceful and caring world.
As we find our own learning path to offering an ever more effective transformative learning program—even in the midst of our own inadequacies and mistakes—we know we are in fact making a difference.
I would like to highlight the following:
Our SENS 2023 program saw the highest level of commitment among students that we have ever seen in eight years to work for change and to build an ongoing network of leaders.
Five of the SENS 2023 alumni have agreed to join me in a higher-level leadership training program that we have called ALPS, the Apprentice Leaders Program in Sustainability. Here we mean sustainability in all spheres, of the planet, of caring social systems, of local communities, of personal ties of love and mutual support, and of the human spirit.
The ALPS group's first training challenge was to become my work team for an entirely new SENS project—a two-weekend training for Myanmar teachers living and teaching in exile in the Thai border town of Mae Sot. This training, our first ever of its kind, was supported by Civic Engagement 4.0, a project under Chulalongkorn University, as well as by SENS funds raised through GlobalGiving. The 18 Myanmar teachers deeply appreciated the training and the role of our ALPS work team, and we hope to make this kind of training an annual project.
The ALPS team continues to study with me online on a weekly basis, and two members of the team have become my close assistants in preparing for SENS 2024. This is a first!
We have received numerous applications from Myanmar, Vietnam, China, and Japan, and we expect more from Thailand, India, Indonesia, and elsewhere. A higher number of applicants also means that we have the luxury of selecting those applicants who have the potential to contribute the most.
Violence and political repression in the region have reminded us in the small SENS community of teachers, students, and support staff of what is precious in this life, and this has led to noticeable shifts in the minds and hearts of all of us. Since the Mae Sot workshop we have learned that two of the teachers' loved ones were killed in conflicts in the region, and we mourn with them. We also just learned that one SENS alumnus lost their family home when military forces burned it to the ground. Such tragedies weigh us down, but we see that they also burn a kind of clarity and focus into the minds of those we serve, prompting them to keep on working for justice and peace. We too—those of us who design and run the SENS programs—cannot help but be influenced by their hard-won determination and commitment.
As wars around the world can lead to a sense of powerlessness and hopelessness, please remember there is always something we can do. One such choice you have is to support our scholarship drive, which this page represents. You can do so through a direct donation of $10 or more, through a monthly donation, or through telling friends about this opportunity to make an intensive transformative learning program available to more dedicated young leaders in the region. Giving on November 28th will multiply the impact of all donations!
Thank you,
Theodore (Ted) Mayer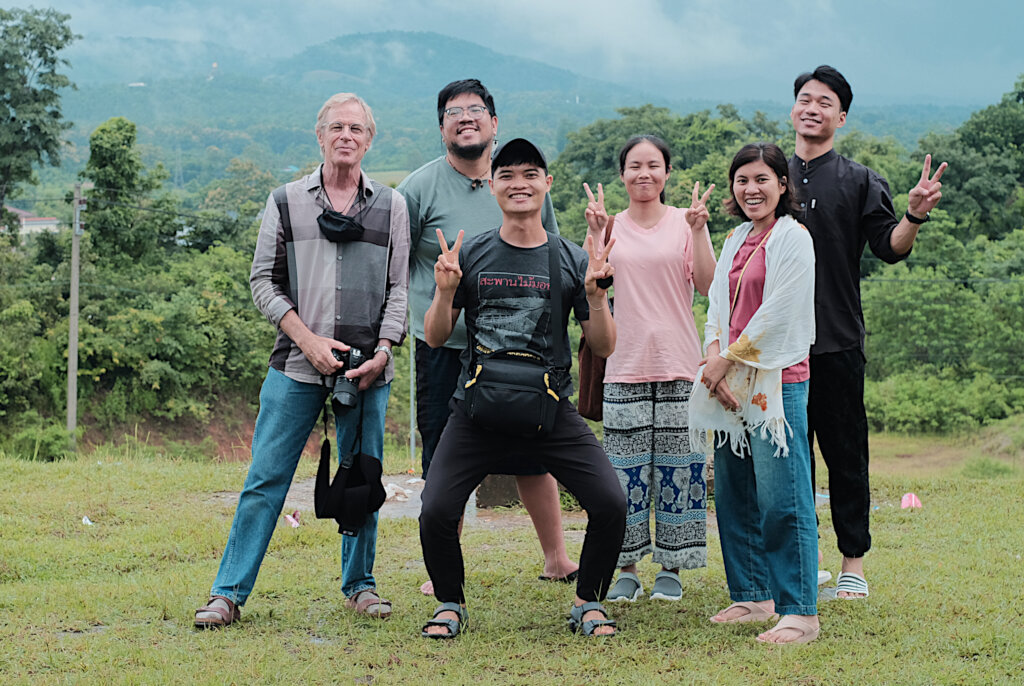 Links:
Attachments: