Project Report

| Nov 30, 2023
Update: End HIV/Aids in 28 Villages in NWR Cameron
By Giddy , Dr. Sam, Dorine and Ma Celine | Team Leaders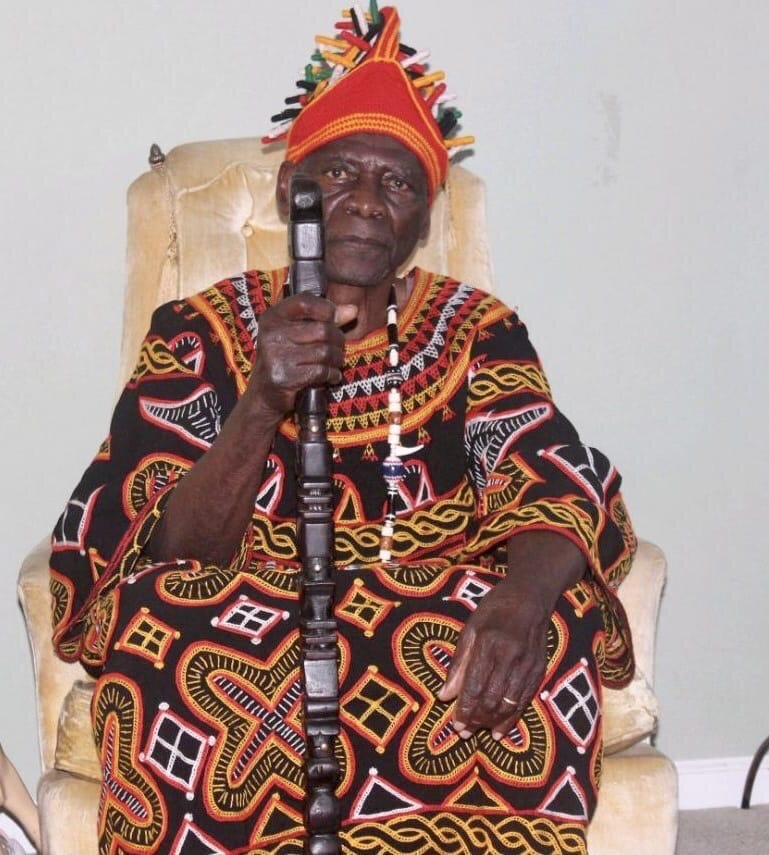 Greetings;
To our supporters and donors. We hope that you are enjoying the holiday season. We are humble and grateful to be able to share with you the continuous progress that our organization has been making with the IDPs that we serve in all five zones in the English speaking NW Region of META, in Cameroon, Africa.
For this report, we will share a Field REPORT ON A WORKING VISIT TO ZONE ONE from the 5TH TO THE 13TH NOVEMBER 2023 by our newly appointed CEO for Health Sanitation and Disease Prevention MS. which demonstrates the kind of leadership and dedication that our organization is requiring from all staff members and volunteers who have agreed to work in this area despite the ongoing threat of the Civil War. In line with our founder's vision the late (Pa John Ticha) to end HIV/AIDS and promote all Disease Prevention I arrived in Zone 1 on Sunday the 5th of November 2023 and went straight to Zang Tabi Congregation where I attended church service with the people there and had a brief meeting with the Parish Pst and the Zonal Director. We discussed about my coming and work schedule for Monday 6th November 2023. I visited the SNT farming group of kai on their farmland. They are farming on one hectare of land. They have engaged in the planting of corn and beans this second season . The beans is doing well but the corn hasn't done well because they applied fertilizer to the beans alone and living out the corn because of lack of means to buy fertilizer. They have decided to farm on two hectares of land next season. They are pleading with you to help them with fertilizer, grass killer, improve corn , beans, yams, and cassava. They added that the above list will help them to have a huge harvest next season that will benefit the community and the country as a whole. It was noted in my notes that if they don's have funds for fertilizer for crops, how will they be able to afford to pay for the antiviral drugs that available to protect the victims of HIV/AIDs that continues to spread during this time of Civil unrest throughout the villages and communities especially among the young generation.
Later in the day we had a meeting at the Kai park with the SNT members, the Pastor and the people of Lower Kai community. I educated them on the importance of hand washing, care of the latrines, care of the mouth, care of the hair , first aid on malaria etc. The Pastor bought drinks for everyone. From there we moved up to Upper Kai at the Ngong Market Square. I taught them on the qualities of a good leader and how to manage conflict amongst members etc. It all ended well as we shared drink's together with our people. Wednesday 8th November 2023 Door to door meeting with the people of NE. I visited some homes and educating the people on how to keep their houses, latrines, dresses and roads clean. I taught them how to care for their teeth, drinking buckets and taught the nursing mothers how to take care of their newbornsa. We had meeting later in the day with a few SNT members who are complaining about the projects they have been writing and sending and no response . We encouraged them and asked them to be patient that it shall come to pass its just a matter of time. They were all satisfied and promised to carry on their activities normally. It ended with light refreshments. Hopefully, I will be able to return to these areas in the future and provide them with much needed medical supplies and other health resources that they currently do not have feel helpless that there is no help for the medical crisis.
9th November 2023. Door to door meeting with the the people of Kwojoeh and visit to the "JRCCA center American Corner". I visited people in their homes and sensitizing them on hygiene and Sanitation. How to care for the elderly people and how to keep them company and also how to make their food to their tastes. I asked them to take it as their duty to be meditating, singing and praying with them. I did it practically by bathing and comforting them. I took their blood pressure and advised those that their blood pressure is high to go to the hospital for control. I did this in all the communities and and and advised not to consume too much salt and maggi. I preached wherever I go. One mama is blind and is pleading for financial support to buy her glasses. The other mamas are not sick but very poor. They are not feeding well as well as many others. They are begging for rice from the Chairman JRCCA . I discovered one Mama with something coming out from in between her legs. It's a very sad situation and the family is poor. No means to take the mama to the hospital. They are begging for financial support to help them provide medical support for her. Later in the day I went to Friday Market in ZT sensitizing the people on hygiene in our local bar, local restaurants . Sensitise the tappers on how to care for the containers they are using to collecting and transporting palm wine etc. 11th November 2023. Door to door meeting with the people of T. Took their blood pressure and advised them on hygiene and Sanitation. Taught them how to make solar water and the benefit of solarized water. Importance of drinking water every day etc. I taught them how to care for their homes and how to care for their children school shoes and bags etc.Ended with light refreshments. 13th November 2023. Door to door meeting with the people of Kai. Taught the people the importance of giving to the needy and how to care for the elderly, how to manage diarrhea and dehydration cases etc. Ended with light refreshments.
I was in Zone 1 for 10 days. I couldn't schedule a generall meeting because of lack of means. I gave in the little I had to make my visit a success. There was heavy down pour on daily basis making the terrain to be rough . Transport is expensive due to bad roads . The people were very happy with my coming and promised to focus on their work much more than before. They are looking forward to hearing from you and say thank you for everything. CEO for Health Hygiene and Sanitation Disease Prevention. I want to Thank you donors and supporters for taking the time to read this field report by the CEO for Health Hygiene and Sanitation and Disease Prevention. Without a motor bike or van it is very difficult to service our people in the jungle. We pray for donation or support of a couple motor bikes or van for these volunteers to use to transport our IDPs to the nearest medical facility or for them to make home visits with medical supplies including anti-viral drugs. We pray that this special visit will open the eyes of donors and supporters to share with these IDPs during this holiday season. Please help us, we need to put more boots on the ground.
Sincerely,
Health Committee