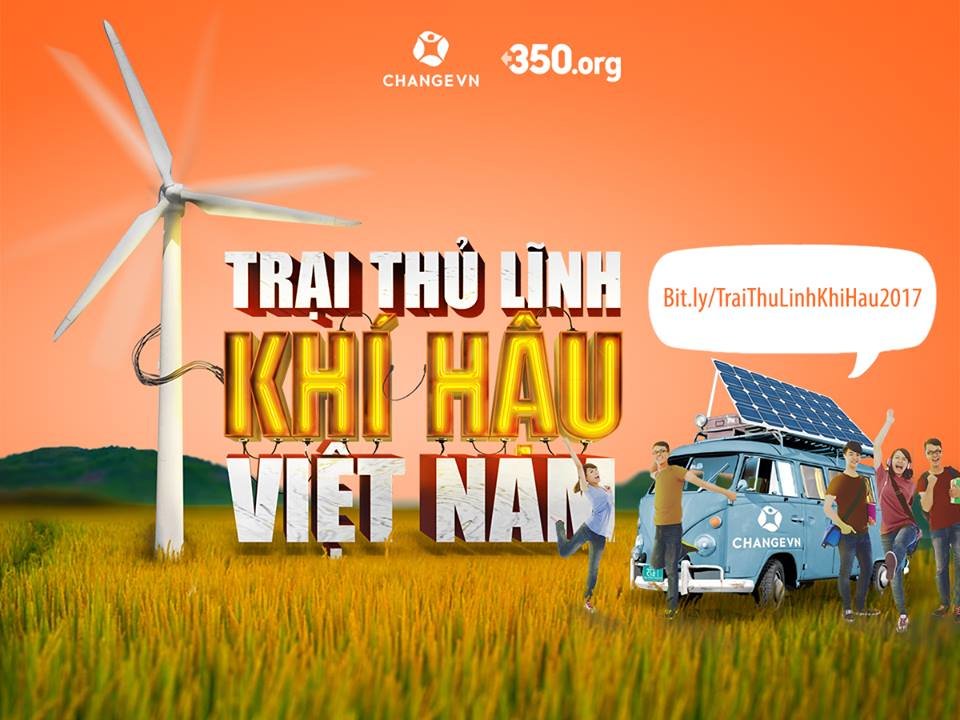 Dear our valuable donors and prospects,
Thanks to a highly effective crowdfunding campaign in September, we were able to kick off the 1st phase of Vietnam Climate Leadership Camp (VCLC) and will continue our crowdfunding for 2nd phase in November. I would like to update our progress so far as below:
#Fundraising
Until 31 Oct we have raised $8,380 of $11,986 goal (69% achieved) from crowdfunding, corporate partners and non-profit organizations. YES! With your help we are able to hold the first year VCLC in the Mekong Delta which is the most climate-vulnerable area in Vietnam.
In order to give the best quality of training to the young participants in VCLC and to provide sufficient financial support to their follow-up local initiatives, we are trying our best to raise the rest $3,606 (31%) on Global Giving or our own Donate page www.changevn.org/donate.
#Phase 1 progress
VCLC phase 1 will be held in An Giang, Vietnam from Nov 28 to Dec 2 and the recruitment of camp participants have just finished with more than 160 applications from Mekong Delta young people. There're many potential projects submitted that inspires us to follow up in the 2nd phase to empower them to bring it into life.
#Phase 2 preparation
Learning from past experiences and some other environmental leadership training events, we realized that without specific follow-up coordination efforts, only very small percentage of the participants of these events could maintain the enthusiasm to continue their leadership role with the climate movement. Therefore, we need to work closely and motivate them to ensure successful implementation of their community-based projects.
Beneficiaries of this phase will not only be the members of the best 5 teams who will run the most impactful projects, but also the people who are most vulnerable to climate change, or affected by pollution, or energy crisis, including: women, children, elderly and poor people. With continuing support from CHANGE to the local youth, we believe that VCLC projects can scale up to a nationwide movement and sustain the model in coming years if this first year pilot proves to be effective.
Until VCLC 2017 is completed, we will be sending you a report about the outcome and the youth's feedback. You'll know what your donation has helped fund, what accomplishments we have achieved.
Please consider telling your friends and family about our project and work with us to achieve the fundraising goal. $3,606 is still needed to sponsor for participant's follow up projects.
With gratitude,
Nguyen Minh Thu (Ms.)
Development Manager, CHANGE
thunguyen@changevn.org
Links: