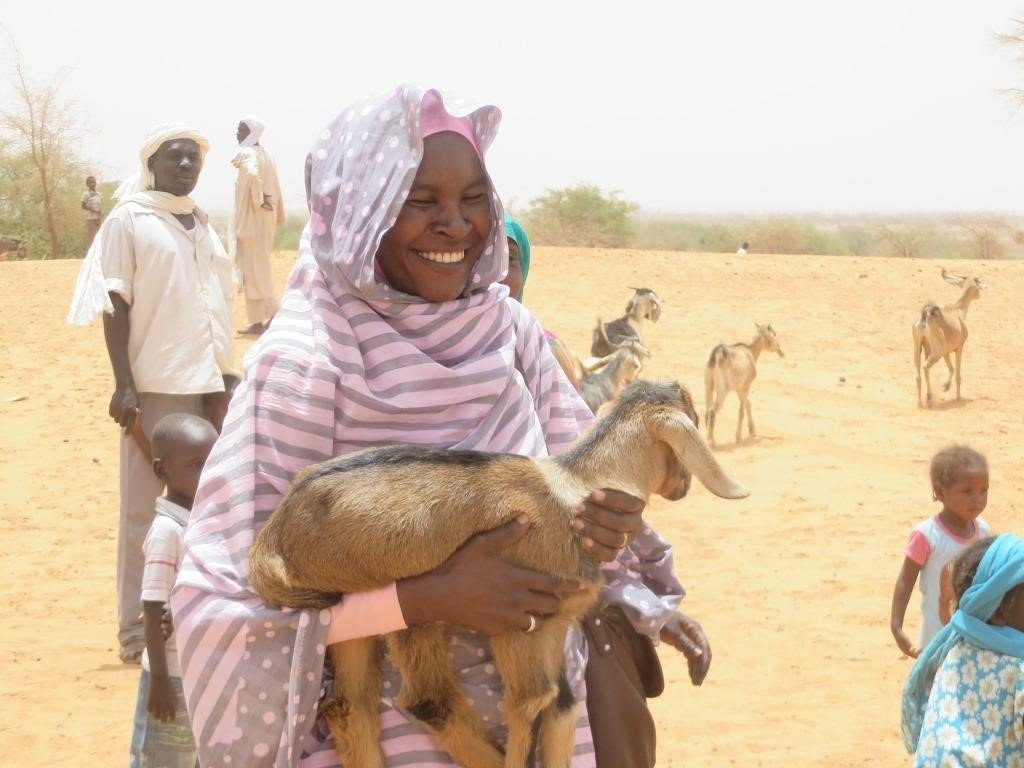 As Kids for Kids celebrates its 20th Year of providing sustainable, grassroots aid to the communities of Darfur, Sudan, we reflect on how far those communities have come, and how Kids for Kids has grown.
To date, there are 106 Kids for Kids' villages where children are no longer hungry, where water is close at hand, and where there is health care for both humans and animals. We listen to families in Darfur. We listen to their needs and provide exactly what they tell us will make the most difference long term.
Goat loan is labelled as one of the key projects that support the women and girls in these communities. A goat provides an income, income gives women in rural Darfur villages freedom of choice and the ability to make decisions for their families for the first time ever. Almost invariably village leaders are men. Our sustainable projects give women a voice in their communities. Even owning a simple blanket is seen as owning 'household assets'. If you have household assets then you are listened to in meetings. "I have seen our blankets hung on the outside of the huts, not to air, but to show the mother owns something valuable" says Patricia Parker OBE, Founder of Kids for Kids. "To me this is graphic evidence of the poverty of the families we help - and how much they need us."
Goat's milk stops children from being malnourished, and a mother can sell surplus milk and yoghurt at the market to earn what is often her first-ever income. Five nanny goats are lent to each beneficiary family in a village, and a billy goat is shared between every three families. After 2 years each family passes on five firstborn offspring to another family in need. This system, designed and coordinated by the villagers themselves, allows women autonomy over their own lives.
I am so hopeful you will continue to support this project. The change you are helping us to create is beyond anything you can imagine. Even the smallest amount will go so far in Darfur, where women have so little. The families we help are some of the most deprived in the world and have never received any help at all. By empowering women to take control of their own lives we are helping them to create a better future for generations to come. The villages we have adopted for the coming months told us they had never ever had visitors - ever. They are so isolated.
Support our project to help provide women and girls with a better future. After 20 years, goats are still the answer! Such an unassuming creature can provide so much to a woman in Darfur. These women deserve a future, deserve a livelihood. Help us support our fellow women for the freedoms that we take for granted!