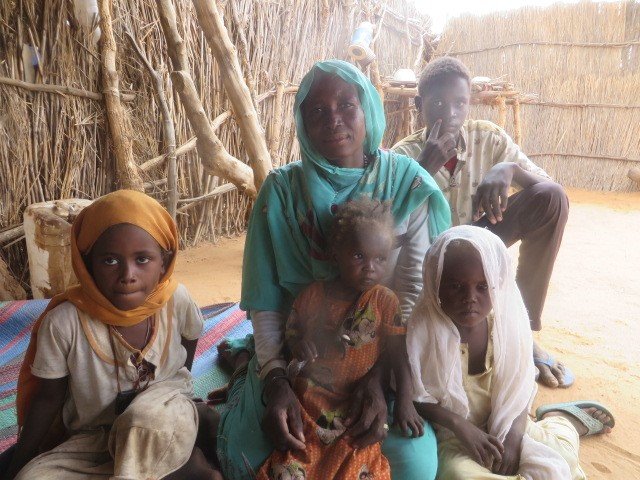 Hassina is 40 years old with six children living in Teiga Village, one of the newest Kids for Kids villages. Four years ago, Hassina's first husband Osman died and she re-married, a man named Eltayib. She had three children with Osman and now has three more with Eltayib, meaning six children in total and three under the age of five. Her home consists of two small huts – one where the family lives, and one for the kitchen. Last year because of the drought they had very little food, and Hassina had no means of earning any money to send her children to school.
"When it rains I can grow millet, okra, vegetables, watermelon, ground nuts, and sesame" says Hassina. "My family can eat these items and sell some to purchase other food. When it does not rain I cannot get milk or meat for my children, and we must eat very poor food. Now we have been eating assida, which I make from sorghum and haven't had anything to add to it. No milk, no vegetables and no meat. I worry for my children's health."

Hassina's youngest daughter exhibits clear signs of malnutrition. The absence of protein shows clearly, turning her hair from dark to light. This is just one of the visible signs, but a malnourished child is at risk of suffering physical and cognitive impairment for their whole lives. Deficiencies in necessary nutrients at an early age when a child is growing is detrimental. One cup of goat's milk a day transforms a child's health.
This is why our help is so important. Hassina has just received five goats, a donkey, two mosquito nets, two blankets, farm tools and a donkey plough to help increase the amount of land she can cultivate. Hassina will be able to provide milk for her children, ensuring they are no longer malnourished, and sell excess milk and yoghourt. When at last she has a harvest she will be able to sell any excess she grows at the market to earn extra income. She is planning to send her children to school. Our help is enabling her to help herself and her family.
Hassina is just one of the women that has been chosen as a first-generation beneficiary from our five new villages. Two weeks ago we completed our final inception meetings with the whole villages, where the community democratically identified the families (15% in each village) that would be the first to benefit from Kids for Kids projects. 154 women will be given the basic essentials that will enable them to begin helping their families out of poverty. Additionally the village as a whole benefits from the training we give them, especially in accountability and book keeping, and the training for volunteers to become midwives, paravets and first aid workers.
Now that Hassina and her friends have 'household assets' they have status and at last are listened to in village meetings. Who would think that goats, blankets, farm tools and the other simple things Kids for Kids provides with your help could change women's lives so dramatically. Hassina is looking forward to the future, not just for herself, but for her daughters too!
Your support for this project is making it possible for people like Hassina to create a better life for herself and for her children. By continuing to support and share this project with others, you can help us help more women to feel empowered, giving them the tools to change their futures for good.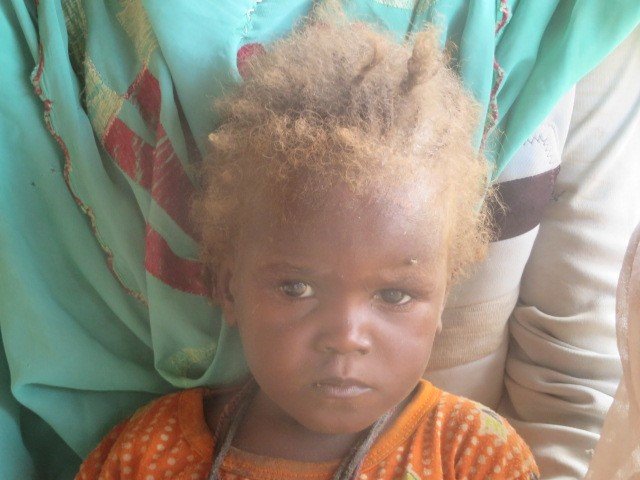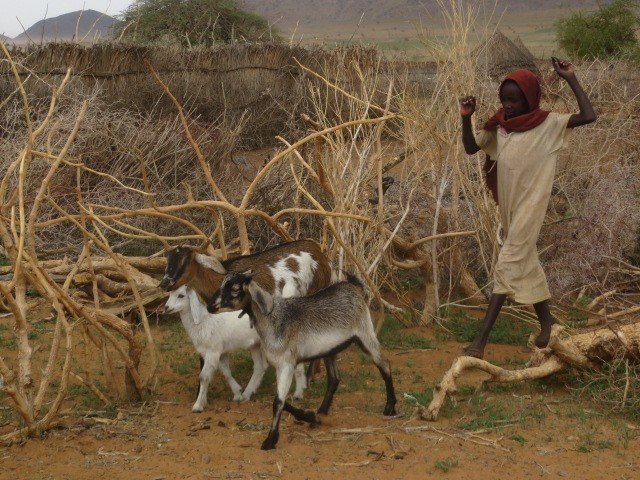 Links: