Project Report

| Jun 12, 2023
Final Report: "Educate Indigenous Women Leaders to Defeat Poverty" (1st Quarter 2023)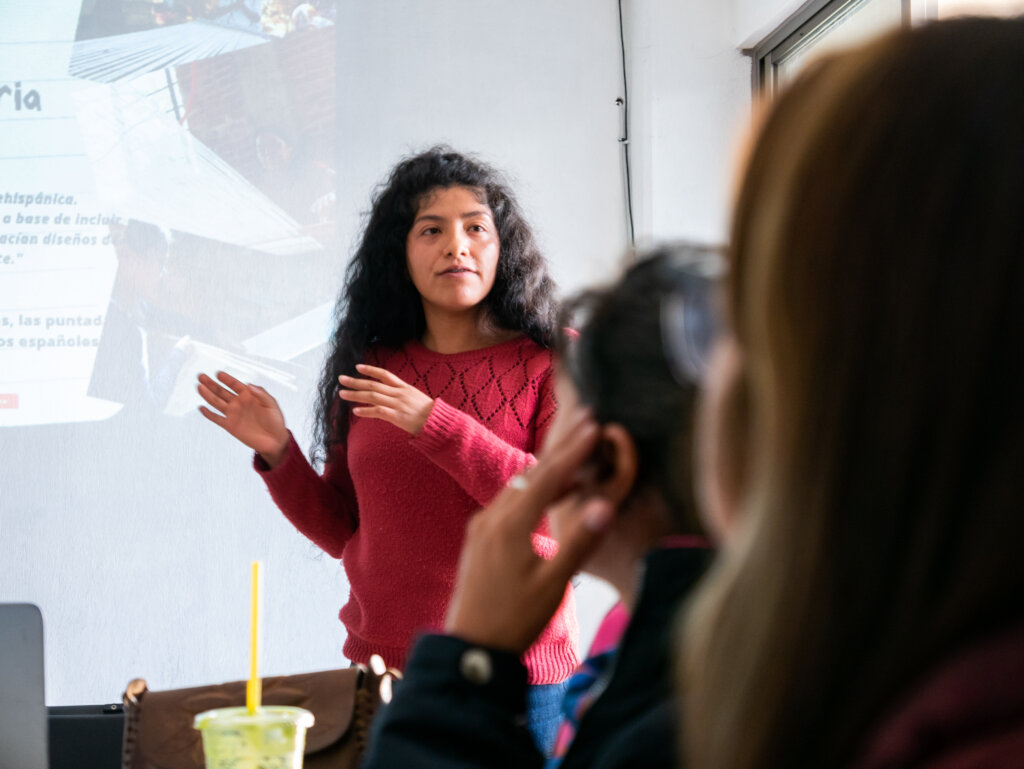 We are grateful to you – one of 307 donors from around the world – for helping us to deactivate our longest-running GlobalGiving campaign. In the end, we raised nearly double our original goal of USD 15,000. Let us share in this final report, number 23, about the meaningful impact we make together!
Project Goals
Since late-2016, you have helped us to fund multiple strategies in our necessary work empowering rural and Indigenous women to solve their own inequality.
LEADER and RIGHTS EDUCATION

and solidary network building with the goal of producing impact around women's demands, e.g., making public calls for better basic services.
TRAIN on ACCESSING, USING, and INNOVATING with technology when launching collectives (initially organizations and now cooperatives) that produce community projects like organic gardens and supply global demand for fairtrade artisanal goods.
STRENGTHEN well-being, storytelling and management skills, and social capital with government and global partners.
Project Impact
Your generous support helps PSYDEH to be a paradigm-changer in the community-led development field and for other grassroots non-profits in Mexico and the Global South.
Our programming is process-oriented and designed to be replicated. With you and GlobalGiving, PSYDEH started with our 2017-2019 Fruits of Change programming built on top of field success coming out of organizational reorientation in 2014. Achievements included our first social enterprise selling women's artisan goods to new markets. We also built novel storytelling training resulting in our e-book "Narratives" with 31 stories and 68 photographic portraits created by the women themselves. This impact was weaved into unexpected 2020-2021 programming helping our partners navigate the COVID-19 pandemic. Here, we supported women community leaders while listening to local demands to combine short-term direct assistance with long-term impact via our initiative "Cuando Amanece."
PSYDEH now builds on this progress with 2022-2024 economic solidarity Red Sierra Madre and renewable energy and digital inclusion Tech for All. This transformational work equips 60 women leaders of four municipal-level cooperatives and their communities with the digital skills and tech tools they need to connect with the world and bring local products to national and global markets. They also produce annual community projects and co-organize annual regional forums at which women release declarations for government support.
By the numbers, you help us to
STRENGTHEN 2700 adult learners, including by rethinking concepts like human rights (they come with responsibilities), resilience building (human development is key to communal resilience), love-based leadership (the "how" we make an impact), active partners (not passive beneficiaries), poverty (one is never poor in all senses).
ORGANIZE 9 new women-led regional and municipal-level co-ops and organizations.
SUPPORT these groups and their communities to lead or benefit from 4 different social enterprise initiatives and 59 community projects valued at $3.6 million MXN directly benefiting 700+ people, indirectly benefiting 3000+, in 4 municipalities.
UNITE 1000+ women speaking 4 languages at 6 unprecedented regional forums.
EMPOWER women to make 5 collective rights-based demands of government like this 2022 declaration, including an unprecedented regional development agenda based on the UN 2030 Agenda for Sustainable Development (relayed by a woman partner to Mexico's president in 2020).
Talk about paradigm-changing!
To learn more about all we have achieved together – in the field and as an organization, check out our annual reports from 2019, 2020, 2021, and this 2022 year-in-review article (report is forthcoming). You might also enjoy learning about our global company partnerships. And definitely don't forget our 2023 six-part impact video series!

Testimonies
"I think it is necessary and urgent, the construction of spaces designed by and for women where we can strengthen ourselves at all levels." - Alejandra Ríos Pérez, PSYDEH Field Program Coordinator
"PSYDEH] teach[es] us how to be independent women. And this helps us to move away a little bit from male chauvinism in this community. They teach us to be better women entrepreneurs and to have greater self-esteem."- Otomí woman partner
"In PSYDEH, we are a diverse team. We are people from different places, some are from outside Mexico. Some of us are from Indigenous communities. Each one of us has a story. Each of us has a story we have overcome. [And] we have a complete team because … we know the situations of inequality, discrimination, poverty, machismo, that are common here." - Jasmín Manrique Vargas, PSYDEH Field Team leader
"For me, [Cuando Amanece] has been a great help because my husband died in the pandemic... With [the economic resource from PSYDEH] and with the work I was able to help myself and also help other women. Who would have thought that in my situation I could help myself and other women". - Nahua woman partner
"[Mexican] society is intensely complicated by prejudice. So, sometimes we have to break free from this tendency and work together as a society to create a change. We must train women to help them know how much they are worth as human beings because many of them underestimate themselves." - Diana Diego, PSYDEH workshop facilitator 2019
What's next?
Now that our project is being deactivated, GlobalGiving (GG) explains that this must be our last report. Yet, the impact you help us to create here will only grow.
If you know of a philanthropist, foundation, organization, or company looking to make a transformative impact with women, please share our new commercial produced in honor of our partnerships with 3M, Adobe, Team4Tech, and Viasat.
If you want to keep learning how we use your donation to make a sustainable impact, we encourage you to sign up for the Red Sierra Madre newsletter (bottom of page).
You can also consider investing in our GG Red Sierra Madre project, "Build Cooperatives with Indigenous Women in Mexico," including and especially around GG's July Bonus Day on July 12, when GG matches all donations up to USD 1000. We will be in touch on this opportunity as July draws closer!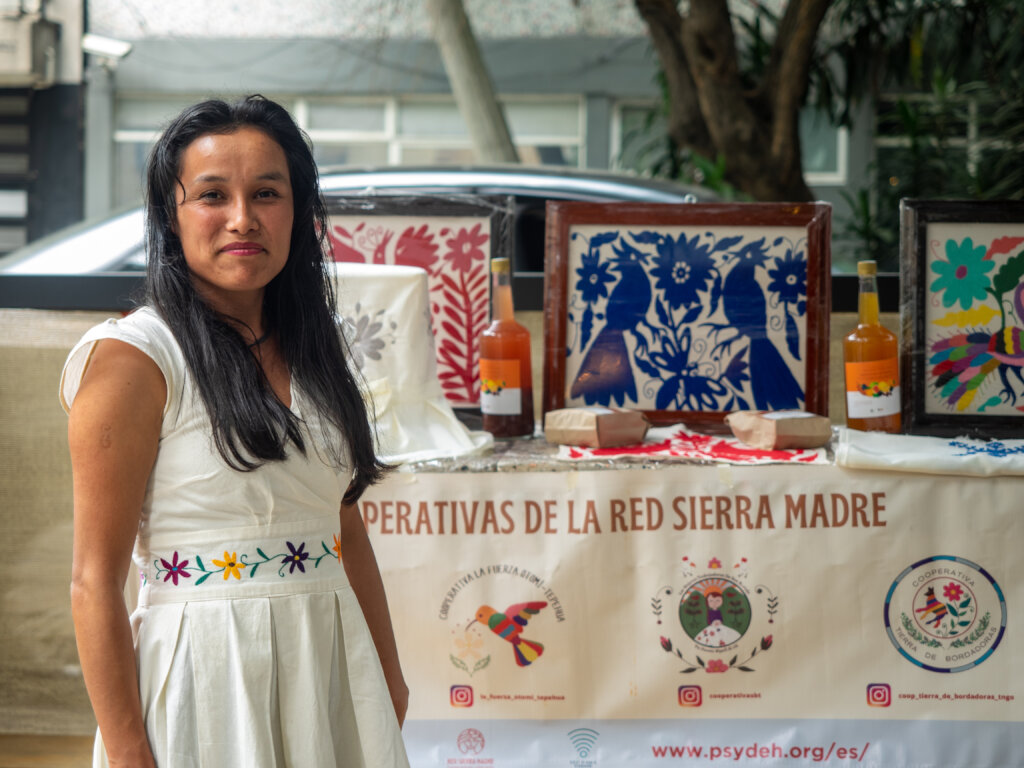 Links: