Dear Donor,
Thank you so much for your continued support to our project! In our last report we shared with you some powerful stories that have come from the beneficiaries of this program over the past year. We also shared a brief update about the work we have begun in Seme Sub-County, something that we dive into deeply in this report. We also share a story of Janet, a parent whose daughters have attended our Girls Empowerment workshops and an update from our Meals Program and Greatnonprofits.
Working in Seme
At the height of the pandemic, Seme Sub-County saw a rise in teenage pregnancies and early marriages, a problem that has been present for many years. At the invitation of the Directorate of Child Services, our team was able to carry out a pilot program with 55 young girls from 10 different schools that included Nyarombo, Lunga, Bishop Abiero Girls Magwar, Orando Secondary, Mbeka, Magwar, Bishop Okoth Miranga and Kamagore Primary Schools.
Our incredible speakers and volunteers travelled to Holo to set up camp at Magwar Primary School where the girls attended our workshops with their mothers or female guardians. The girls boarding at Bishop Abiero School were accompanied by a teacher instead. All the girls attending the workshop received a Sanitary Kit that will last them for 12-18 months. Each kit contained re-usable sanitary pads, panties, toilet paper, soap and a bucket together with a GirlTalk booklet.
They also received intensive menstrual health and hygiene training along with their mothers/ female guardians that brought up some very interesting discussions. The sharing circles that were created also led to some powerful story sharing in which we discussed the importance of breaking the taboo around menstruation and empowering our girls so that they can achieve the goals they set out.
After serious discussions during the workshops, we arranged for students to have some fun and jump on a Bouncy Castle; you're never too old to jump on a bouncy castle. Some teachers and parents also joined in on the fun!!
An additional 120 girls have been supported by this program this year, details of which we will share in our next report.
Janet's Story
Janet is a mother of three young girls. She is the sole breadwinner in her family and earns a living by selling fruit. When we recently spoke to her about the program, she shared with us how powerful she found the workshops and how she appreciated the content we covered in them while she attended with her two oldest daughters. She also shared how access to the re-usable pads led to generating some savings for her. Before we left, she said she can't wait to attend the workshop again with her youngest daughter soon.
Meals Program
Since April 2022, we have served nearly 102,000 meals through the School Meals Program and Meal Kits for families. This has been our main focus amidst rising food and fuel prices in Kenya and through the prolonged election period a couple of months ago. Many parents have reported that it has been really challenging to feed their families within budget with many resorting to skipping meals to make ends meet.
Through your generous support, our team has continued to prioritize this program to help students and their families with this basic need. Students continue to receive two hot meals while at school on a daily basis while families continue to receive meal kits with a variety of food items that will last them nearly two weeks.
Upcoming KCPE
On 28th November, candidates from Grade 3 & 6 will sit for the pioneer CBC (Competency Based Curriculum) exams in Kenya while students from Grade 8 and Form 4 will sit for their KCPE and KCSE exams respectively. This is the first since the pandemic that examinations in Kenya are taking place in November and December in the hope of going back to a typical January-to-December academic year in 2023.
Team RKF will be supporting many vulnerable candidates with important stationery for them to be able to do their exams. We wish all the candidates nothing but the best as they reach this key milestone in their academic journeys.
Great Nonprofits
Team RKF is delighted to share that we have been a Top Rated Non-Profit for the SIXTH year in a row!
The Great Nonprofits badge is one of the most trusted rating seals for donors and we are grateful for everyone who shared their stories that helped us in getting this badge.
Giving Tuesday
Mark your calendars! Less than a week left until Giving Tuesday!
With $1.2 Million USD in incentive funds available from GlobalGiving RKF needs YOUR support in providing school children with healthy, square meals of lunch and breakfast. You can help us make education more accessible to children living in marginalized communities. Help us #MoveAMillion on Tuesday, November 29.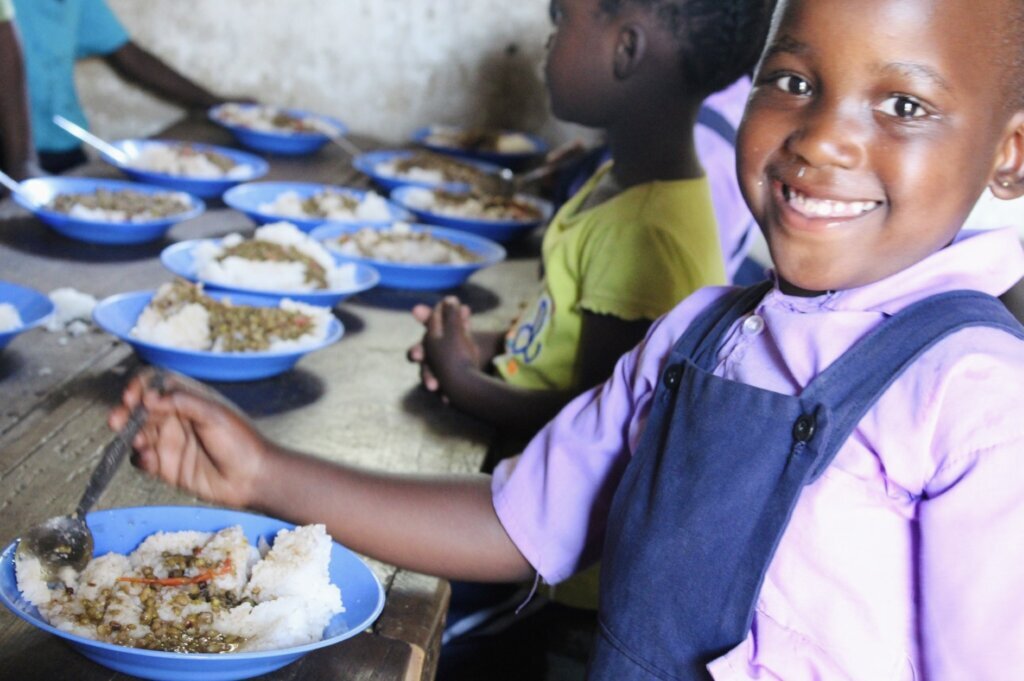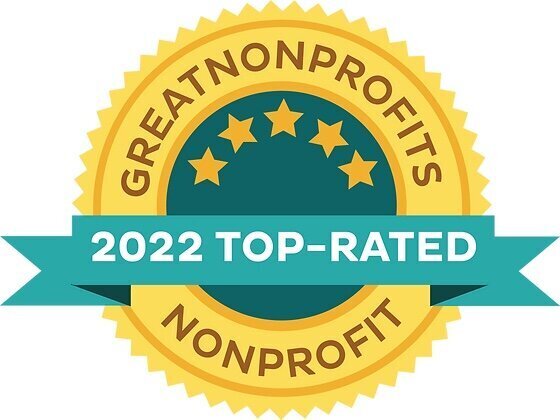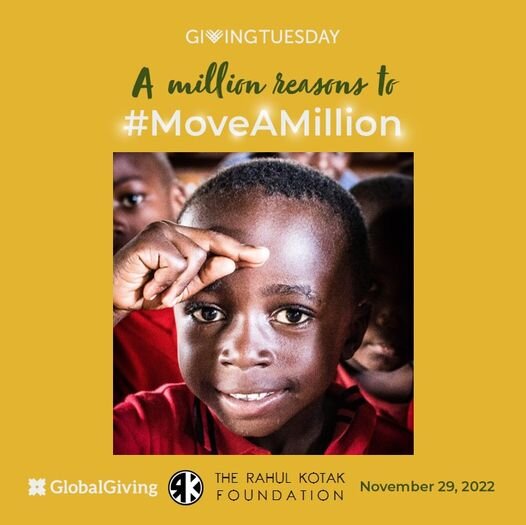 Links: