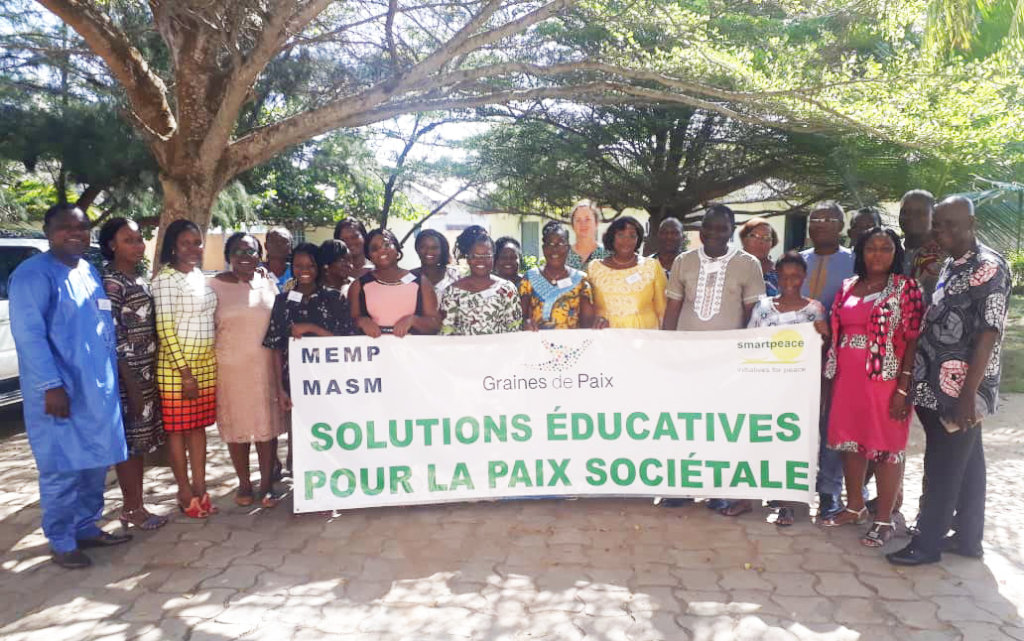 Dear supporters,
Summer has been productive over at Graines de Paix!
Read our latest news since the last report:
- In June and July, our Benin team carried out a needs analysis, visiting preschool teachers and social workers, to determine what skills should be strengthened through Graines de Paix trainings.
- Based on the results of the needs analysis, a core repository of skills was produced to regroup the necessary competences for all educators (parents, teachers, communtiy workers etc). Additionnally, a specific repository was produced to look at specific parental skills that can facilitate child development.
- From August 10-14th, Graines de Paix staff travelled to Cotonou with one main objective: to validate our parental education training program. A workshop was organized with representatives from the Minsitry of Social Affairs, with social workers, community leaders, children representatives and preschool practitioners. Participants were introduced to Graines de Paix's parental education program and amended the different skills' repositories to better fit local priorities and concerns.
- On August 10th, interviews were held for the position of Community project officer. Mrs Valérie Idossou was identified for the position. Our new Graines de Paix member accompanied the office to Grand Popo and assisted with the workshop.
In September, Graines de Paix will be back in Benin to validate our preschool training program with local education authorities. The finalized skills' repositories and suggested operational strategies will allow us to design and test our training modules.
Thank you once more for your support! We could not do it without the Graines de Paix community.
Stay informed about Graines de Paix's activities on our Facebook and Instagram pages, and visit our webpage.