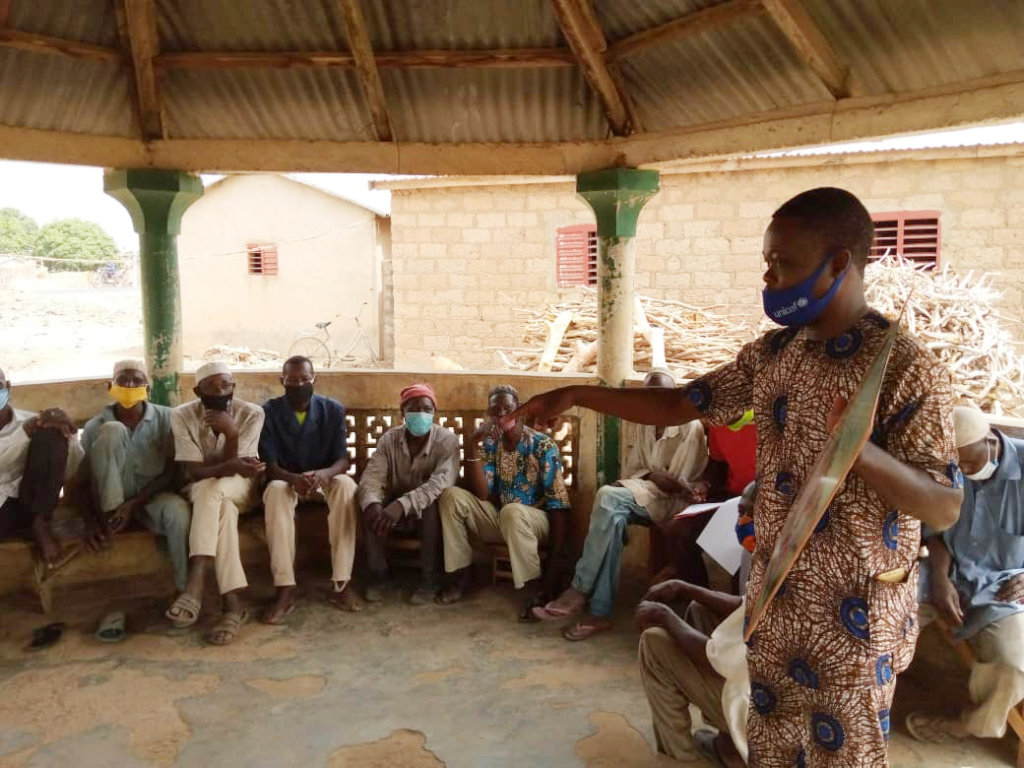 Dear friends,
In northern Benin, the school dropout rate is one of the highest in the country (18%), mainly due to violence and discrimination. Outdated and sometimes violent disciplinary approaches to teaching continue to be perpetuated through generations as teachers have never been trained in alternative methods. Violence in schools is often perpetuated outside of schools and throughout life. It is imperative that we provide teachers and students with the skills to live, work and contribute to society in a positive and peaceful manner.
Samuel*, a teacher at Gogounou, recently told us that he was well known at school for being violent.
"Since the beginning of my career, I was infamous for beating up students. Those around me thought of me as the strictest teacher. This has earned me the nickname "Mr. hothead". I was proud of it without knowing it was affecting my students. During the Graines de Paix training, I regretted all the acts of violence that I committed against my students out of ignorance. I bitterly regret all the harm I have done to these innocent souls, and I am happy that I have managed to get myself to gradually abandon this bad practice. "
Over the last 3 years we have been providing training in peace culture education, giving educational advisers, teachers and parents the skills to teach using positive approaches and avoiding violence and disciplinary actions. And we are seeing results like the transformation of "Mr Hothead".
Despite the challenges associated with Covid, since the start of this year we have succeeded in training more than 900 preschool teachers, 1,200 elementary school teachers, more than 1,200 parents and reached more than 60,000 children. Over the next few months, we will focus on completing our planned teacher training, follow-up and evaluation activities for teachers and parents in Northern Benin.
Thank you for your interest and support! We could not accomplish this educational transformation without our community of generous, committed supporters. We invite you to continue to follow the progress of this program on our Benin Facebook page and to visit our website.
* Name changed to protect the individual's privacy.
Links: